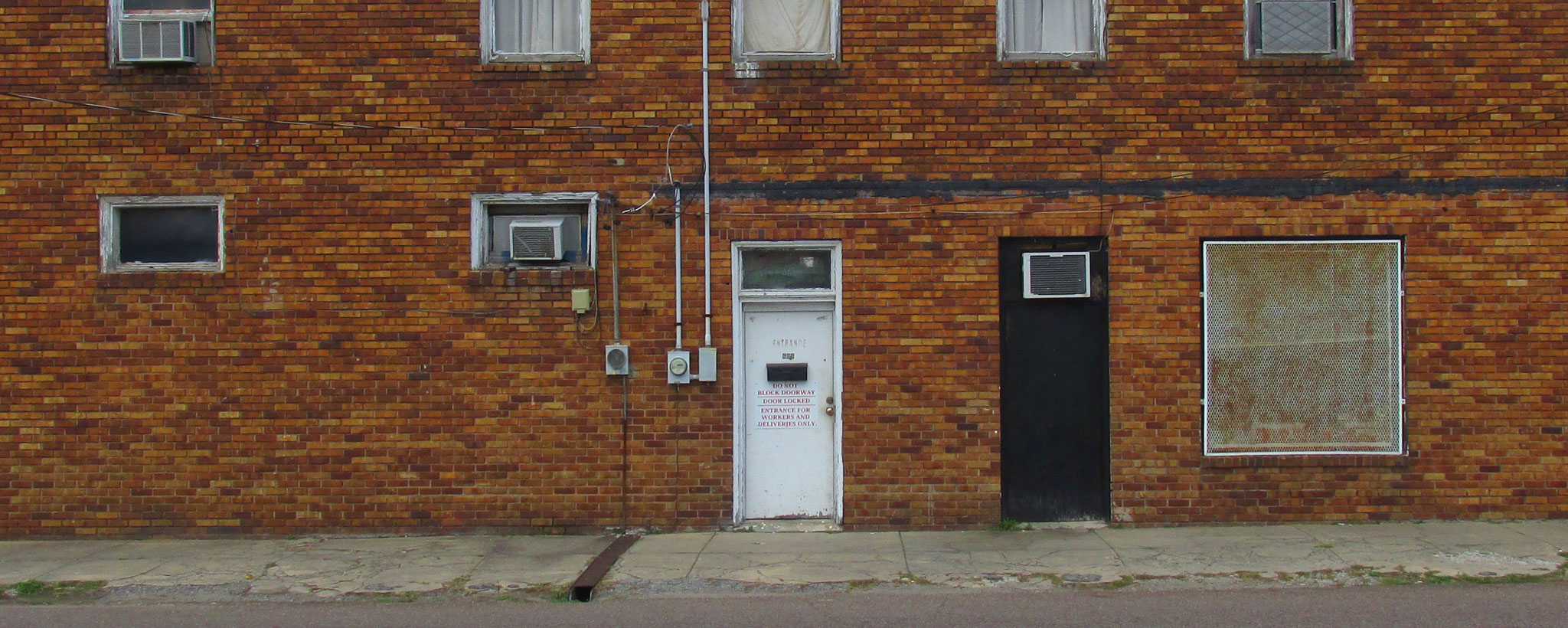 A Doorway to Hope
You may not know Emma Lindsey of Humboldt, Tenn., but she's one of the most important people in the Tennessee Valley. Here's why.
On the other side of the railroad tracks, in Humboldt, Tenn., stands an old brown brick building with a small white door. Every Tuesday, Thursday and Saturday mornings people line up at the door. These folks are not waiting for the latest tech gadget or store giveaway; they are waiting for something more important—a meal.
"Hunger is a problem in our community and the need here is great on many levels," says Reverend Emma Lindsey, Executive Director at Helping Hands of Humboldt, Tenn., and a retired U.S. Army veteran. "Many of our clients are the working poor—working 40 hours per week and still can't manage to make ends meet."
Lindsey runs Helping Hands, a certified Second Harvest Food Bank that operates a food pantry and faith-based community outreach center. It also provides clothing, toys and spiritual support to those in need. The center also helps people with their utility bills, with the funds donated from Humboldt Utilities' Round Up—Plus Program, which totaled more than $32,000 in 2016.
According to Lindsey, each month Helping Hands supports about 700 to 800 clients who live in Humboldt, Gibson and Medina. "We are here to serve the community and provide hope to everyone who comes through our door."
According to Second Harvest, hunger impacts one in seven Americans. The 2017 Second Harvest Map the Meal Gap study shows that 13.8 percent of middle Tennesseans are food insecure, meaning they have limited or uncertain access to enough food to maintain a healthy lifestyle. Right now, in Tennessee alone there are over 1 million people considered food insecure.
For Lindsey, a former drill instructor and inner-city school teacher, continuing her mission of service is a rewarding experience. "It's humbling to hear firsthand how difficult it can be for families of modest means to choose between paying their power bill, buying clothes or eating," said Lindsey. "Helping Hands bridges the gap while we help our clients work to improve their lives."
From Helped to Helper
In 2013, Jose Silva returned to Humboldt to be closer to family.
"As a skilled worker, the opportunities in Texas dried up because of the economy, leaving only minimum-wage jobs," said Silva. "So I returned to be closer to my son."
Silva said the transition was difficult because it was hard to find steady work. He needed help making ends meet so he turned to Helping Hands for support—he had volunteered at Helping Hands before moving to Texas.
"Helping Hands does much more for the community than groceries," said Silva. "I was able to volunteer to help my community and pick up odd jobs like carpentry and plumbing while I was looking for full-time work."
Lindsey, who is always on the lookout to help others, learned about an opening at Humboldt Utilities and encouraged Silva to apply.
Silva applied for a part-time service department technician job and was hired in September 2013. Six months later, Silva was a full-time Humboldt Utilities employee.
The support Silva received from Lindsey and Helping Hands meant so much to him that he continues to volunteer at the center. On the first Tuesday of every month you can find him working alongside Lindsey's team unloading the food delivery truck during his lunch break.
"My dad said always help others," said Silva. "I'm lucky to work for Humboldt Utilities because the important work we do lets me help our community every day."
A Call to Action
Two years ago the Tennessee Valley Authority formalized partnerships with Second Harvest Food Bank to help provide meals across the Tennessee Valley to those in need. As a result, in 2017 TVA helped provide over 2.3 million meals through 49 food banks across the utility's seven-state service territory.
"The value of public power means that we work to improve the lives of the people of the Tennessee Valley in the ways they need it most," says TVA Community Relations Manager Denise Watts. "Fighting hunger allows us to have an immediate positive impact in every community we serve."
In October, Humboldt Utilities and TVA employees packed food boxes for Helping Hands and straightened up the associated thrift store. Silva was at the event and said he was proud to support Helping Hands because they were there for him when he needed them the most. TVA also donated $2,000 to support Helping Hands' mission.
"Hunger is a struggle for too many in the Valley," said Watts. "Partnering with Second Harvest and our local power companies like Humboldt Utilities allows us to fulfill our mission of service by helping provide millions of meals each year to help those in need."