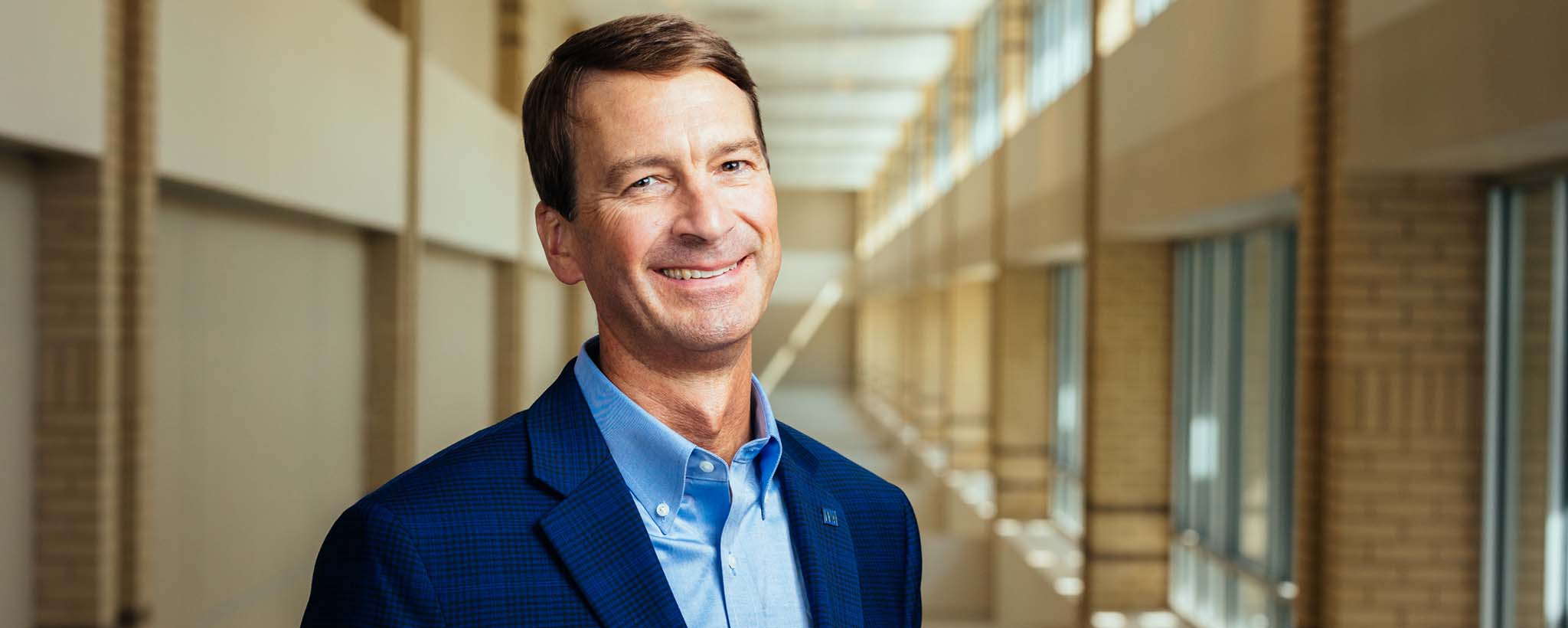 David B. Fountain
Executive Vice President and General Counsel
David Fountain, executive vice president and general counsel, serves as TVA's chief legal officer for enterprise matters. He also provides counsel to the Board of Directors and, as TVA's Designated Agency Ethics Official, is responsible for promoting an ethical performance culture across TVA. Before assuming his current role, he was senior vice president and vice general counsel.
Fountain joined TVA in June 2020 after serving in various leadership roles for more than 20 years with Duke Energy and predecessor companies Progress Energy and Carolina Power & Light. His most-recent title with Duke Energy, a Fortune 125 investor owned utility that provides electric and gas service to nearly 9.5 million retail customers across seven Southeastern states, was senior vice president-legal, chief ethics and compliance officer and corporate secretary. Previously, he was Duke Energy's North Carolina president, responsible for the financial performance of the company's regulated electric utilities in its largest market – approximately 3.3 million electric retail customers. He had simultaneous responsibilities for advancing the company's rate and regulatory initiatives, managing state and local government relations, and leading its strategy for over 3,000 miles of waterways and shorelines.
Earlier at Duke Energy, Fountain served as senior vice president of enterprise legal support, leading the nuclear, commercial transactions, litigation, and environment, health and safety legal departments. Prior to the merger with Duke Energy, Fountain was vice president of the Progress Energy legal department, responsible for leading the company's daily legal operations and the corporate secretary's office.
Fountain earned his J.D., MBA and undergraduate degrees from the University of North Carolina at Chapel Hill (UNC). Upon graduation, he practiced with what is now the Charlotte office of McGuireWoods, focusing on environmental, administrative, corporate and transactional law.
Outside of work, Fountain is involved in various community and statewide organizations. He is a member of the UNC Board of Visitors; the Energy Center Advisory Board at UNC's Kenan-Flagler Business School; and a member of the boards of the Shepherd's Table Soup Kitchen, the YMCA of the Triangle and Dix Park Conservancy. Fountain is a former board chair of the North Carolina Chamber; the North Carolina Chamber Legal Institute; the Alexander YMCA; Leadership North Carolina; and Marbles Kids Museum. Fountain is a participant in Leadership Knoxville's class of 2021.