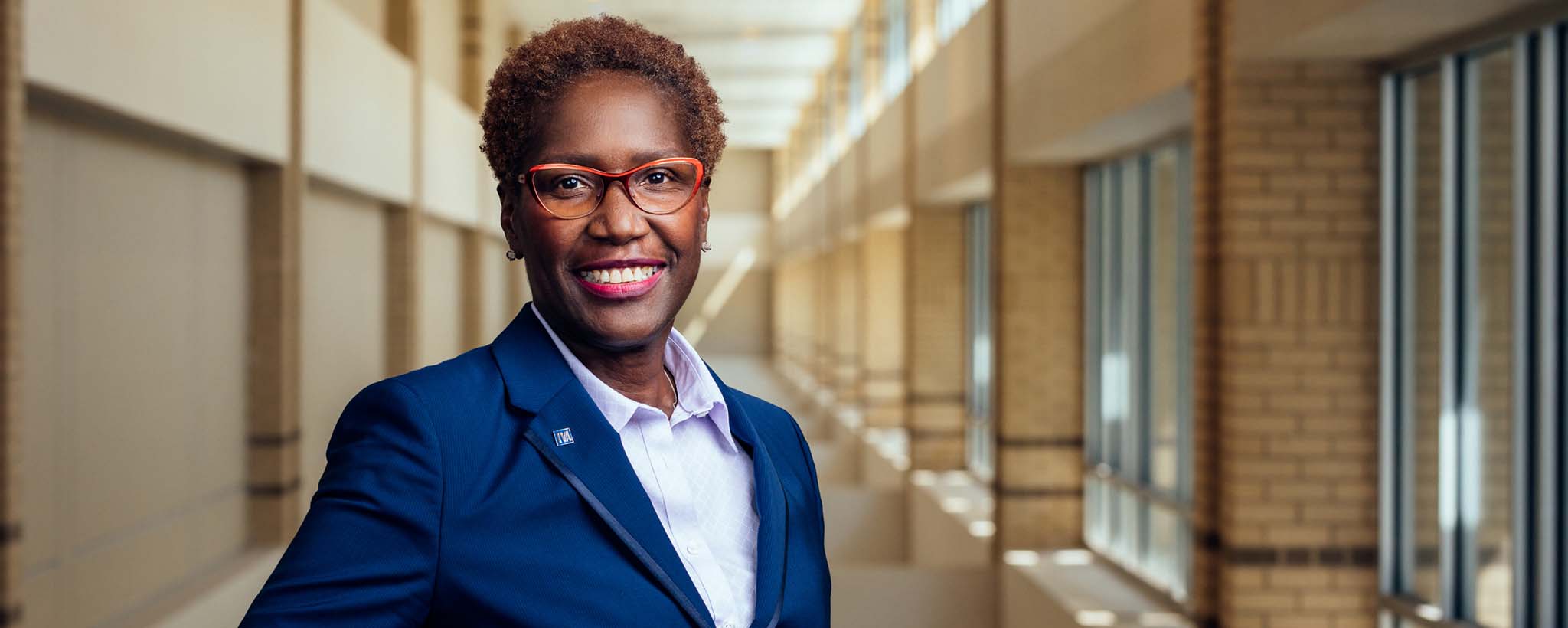 Jeannette Mills
Executive Vice President and Chief External Relations Officer
Jeannette Mills, executive vice president and chief external relations officer, has over 30 years of commercial and regulatory experience in the energy and utilities sectors, with a strong track record of delivering high-quality customer service and driving economic development.
Mills leads TVA's vision and execution for relationships with customers, communities, government officials, stakeholder groups and regional industry. She also oversees TVA's economic development activities and its role as regulator. She manages relationships with the 153 local power companies that distribute TVA energy, as well as its directly served industrial and institutional customers.
Mills' vision is for TVA to have a proactive, collaborative presence in Tennessee Valley communities, working with local governments and stakeholder groups to serve the region side-by-side and pursue a better quality of life for all of its residents.

She is a dynamic and active speaker, addressing Valley industrial, governmental and community groups on topics that include diversity and inclusion, STEM careers, robotics, public service, and women's career development within the energy sector. She is a tireless advocate for women's well being and was recently named to the board of directors of the Women's Foundation for a Greater Memphis, which aligns people with resources and coordinates community-based services through the two-generation approach to poverty reduction.
Prior to joining TVA, Mills served as the senior vice president of Safety, Health, Environmental and Assurance U.S. at National Grid Group, the U.K.'s largest investor-owned utility. There she was responsible for occupational and process safety; health and wellbeing; environmental management; and assurance oversight within the company's U.S. region.
Prior to joining the National Grid, she served as commissioner for the Maryland Public Service Commission. She was appointed by Governor Lawrence J. Hogan and served on a five-person panel that regulated gas, electric, telephone, water, sewage disposal and transportation companies.
Mills started her career with Baltimore Gas and Electric where she spent 25 years advancing through positions of increasing responsibility. From 2008 to 2013, she served as vice president of Customer Operations and chief customer officer, implementing a comprehensive customer-facing strategy that resulted in a 30 percent improvement in BGE's customer satisfaction.
She also served for five years on the Board of Directors of Medifast, a pioneering company in the field of weight management and healthy living products. In 2013, she was named executive vice president, overseeing the company's personal coaching division.