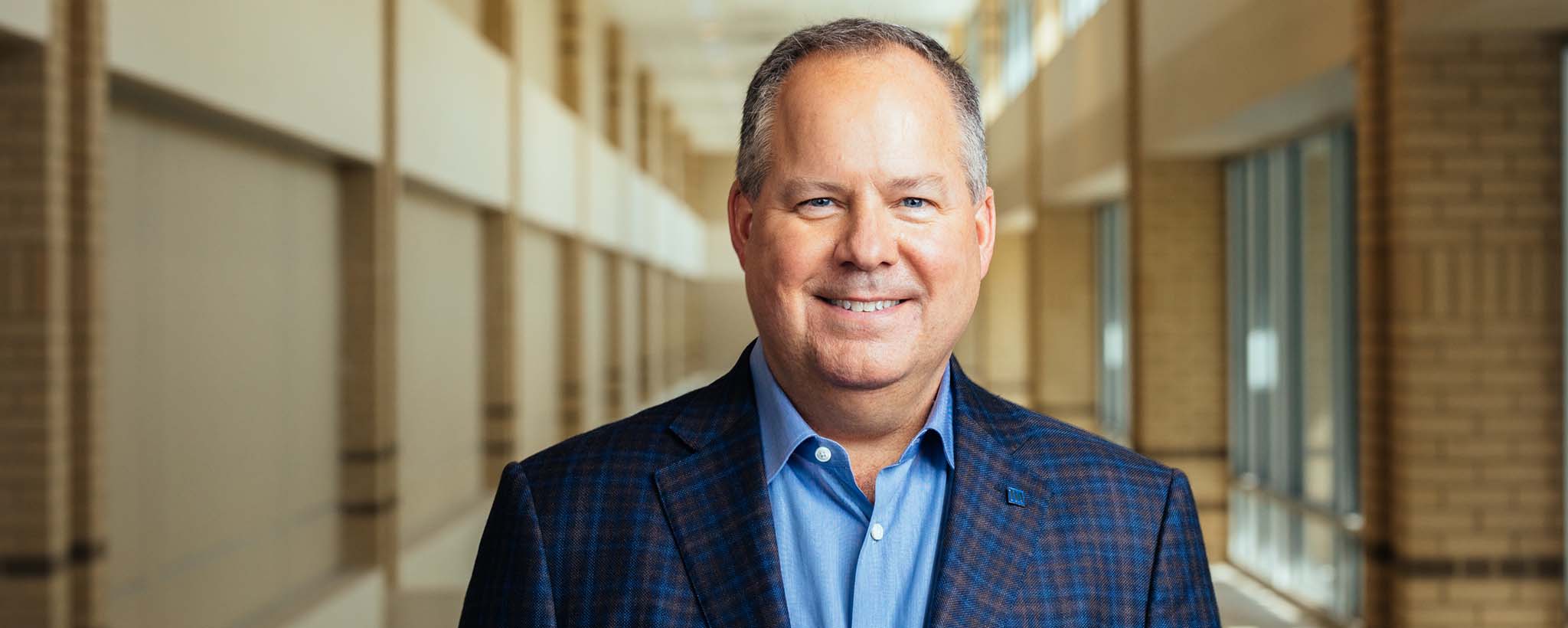 John M. Thomas III
Executive Vice President and Chief Financial & Strategy Officer
John M. Thomas III, TVA's executive vice president and chief financial & strategy officer, leads financial services functions—including Strategy; Financial Planning and Business Development; Treasury; Controller; Risk Management; Business Services; Investor Relations; Commercial Transactions; Technology, Innovation and Research; and Information Technology—for the nation's largest public power provider with annual revenues of more than $11 billion.
He is instrumental in keeping TVA's rates low and stable through sound business and financial planning, as well as debt management. Under his leadership, the organization has created one of the strongest balance sheets in the industry—keeping rates lower than 70 percent of the rest of the nation.
Under Thomas's leadership, TVA launched its Long-term Partnership Proposal, a 20-year business agreement between local power companies and TVA. Through this, partners have greater involvement and visibility to the organization's planning process, a 3.1% wholesale power rebate, and flexibility to generate up to 5% of their own energy needs.
Despite losses in power sale during the COVID-19 pandemic, TVA's strong financial position has made available $1 billion in customer relief credits in FY20, and a $200 million rate reduction in FY21. TVA also has provided to date $4 million in matching funds via its Community Care fund and has provided additional incentives for large industrial customers to stay in operations through its Back to Business program.
Thomas also oversees new technology exploration in the fields of solar energy, batteries, connected communities and electric vehicle infrastructure among others.
Previously, Thomas served as executive vice president of People and Performance, responsible for TVA's organizational effectiveness initiative, human resources, compliance, performance analysis, diversity and labor relations, and TVA security functions. Thomas has also served as senior vice president for corporate governance and compliance, vice president and controller, and chief accounting officer.
Before joining TVA, Thomas was chief financial officer for Benson Security Systems, a security system integrator located in Phoenix, Arizona, responsible for strategic planning, accounting operations, treasury and financial reporting. Prior to that, he was controller and director of risk management at Progress Fuels Corporation and Progress Ventures Inc., both subsidiaries of Progress Energy, a diversified energy company headquartered in Raleigh, North Carolina.