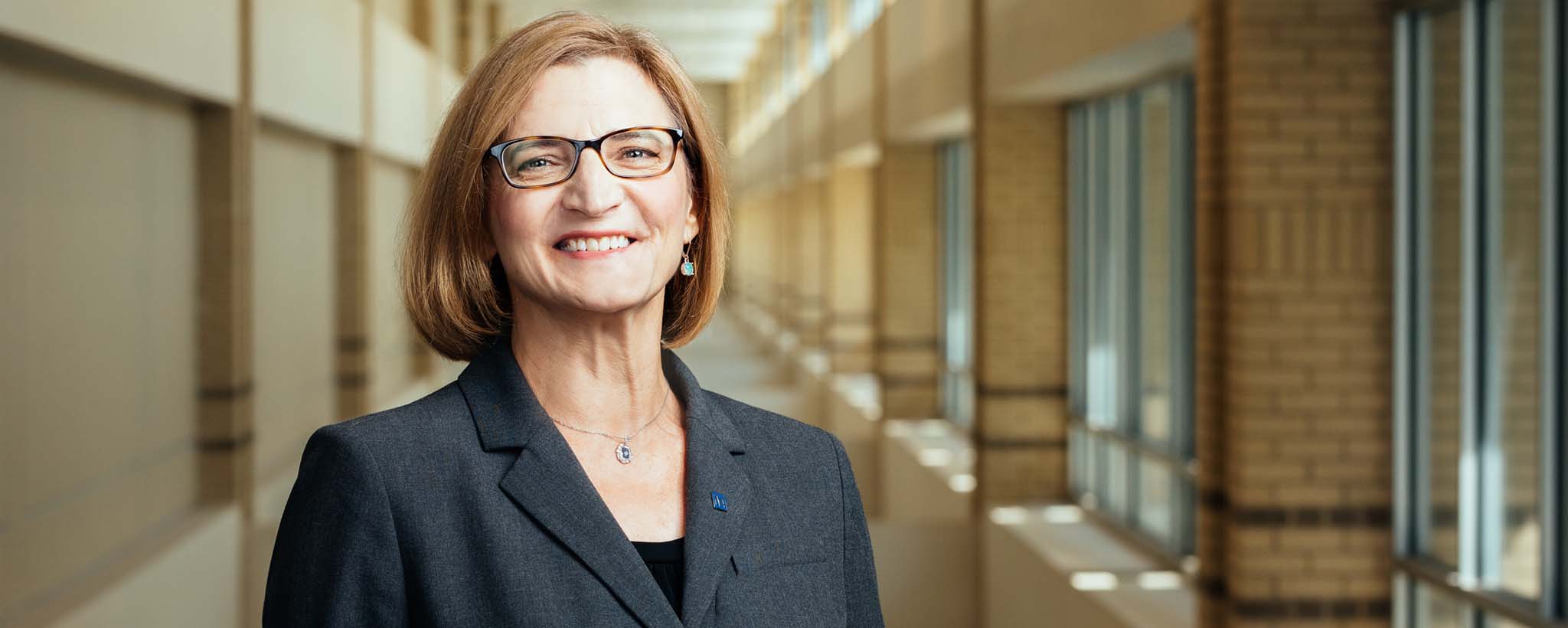 Sue Collins
Executive Vice President and Chief Human Resources & Administrative Officer
As a member of TVA's enterprise leadership team, Sue Collins is responsible for developing and leading business-aligned strategies to ensure successful outcomes for both the 10,000 employees who power TVA's mission and the 10 million customers they serve.
Collins applies her extensive experience to the role of executive vice president and chief human resources and administrative officer for the agency. Regardless of the stakeholder, employee or public, Collins strives to put the human experience at the heart of every business decision and aims for mutually beneficial results.
Internally, Collins' leadership has been instrumental in charting the company's People Advantage, a strategy designed to amplify the power, passion and creativity within all employees. As part of People Advantage, Collins and her team are committed to creating an inclusive company culture that celebrates the individual, leading action plans and programs to engage employees, and designing talent recruiting and development programs to make TVA a destination for difference makers. As a result, TVA has been named among America's Best Large Employers and Best Employers by State by Forbes magazine and has earned recognition as a Top 10 Military Friendly Employer, a 5-Star VETS Indexes Employer, and a Top 10 company for Diversity Action.
Looking externally, Collins and the team are focused on transforming the recruiting strategies needed by TVA to attract the skilled workforce of tomorrow. Collins was instrumental in launching TVA's new Labor Forecast Center in Chattanooga—an innovative, first-of-its-kind center to help the agency project, plan and meet evolving skilled labor and energy needs—and has also led efforts to increasingly attract young talent to TVA through a robust intern program that now employs nearly 400 college students from universities across the region. Through the "Do Good Here" campaign, TVA is connecting those students with diverse career paths and the core values that drive positive collective impact in our communities.
Prior to joining TVA in 2014, Collins served as senior vice president of human resources for the Constellation Energy Nuclear Group (CENG), where she was responsible for building the comprehensive HR function for a complex, $1.5 billion joint venture involving 49.99 percent French ownership and 50.01 percent U.S. ownership. Collins' leadership within the joint company focused on developing and implementing a progressive people strategy as a foundation for achieving desired business results.
Collins earned a bachelor's degree in business administration from Le Moyne College and an MBA with an emphasis in human resources and organizational behavior from Syracuse University. She served on the board of Girls Inc. of Chattanooga for six years and continues to serve on their HR Committee. She currently serves on the boards of the Chattanooga Area Food Bank and Helmets to Hardhats, a nonprofit that focuses on placing transitioning military personnel into the construction industry