TVA to Host Another Virtual Open House for Bull Run
TVA is hosting a second virtual open house to offer more safe opportunities for visiting with our neighbors. Using our innovative web-based platform, this event will include the opportunity to engage directly with TVA subject matter experts in real-time. We will discuss our mission of service throughout the Valley and next steps at the Bull Run Fossil Plant as we prepare for closure in 2023.
Join us on September 24, 2020, from 5:00 p.m. – 7:00 p.m. ET. Presentations will begin at 5:00 p.m. followed by a live Q & A session with TVA staff.
The virtual open house will be available at this link: TVAVirtual.com/OakRidge.

First Bull Run Virtual Open House Archived for Viewing
TVA continues to look for ways to stay connected with our neighbors during these unique times. This has led to the development and launch of virtual home energy audits, virtual site tours for economic development partners, and virtual open houses to help overcome some of the challenges in communicating with our neighbors.
On July 23, 2020, TVA hosted its first virtual open house to highlight TVA's mission of service through energy, environment, and economic development efforts and their impact throughout the Tennessee Valley. Additionally, we shared information relating to the Bull Run Fossil plant closure process, our safe management of coal ash, power grid changes in the Haw Ridge area, and the future potential redevelopment opportunities for the site post-closure.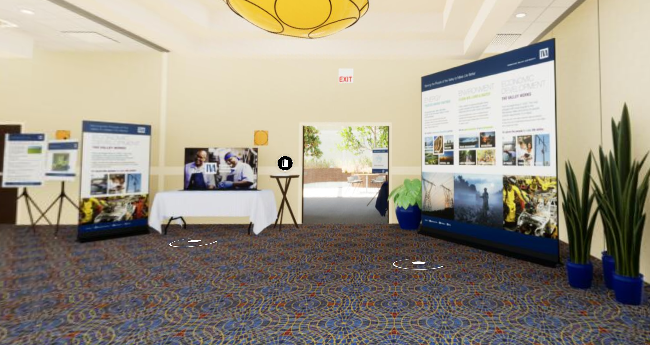 We have archived the virtual open house and other materials in the links below. We will continue to look for ways to stay connected with our neighbors and look for opportunities to host in-person meetings as the closure process continues and pandemic-related health concerns diminish.
Bull Run Virtual Open House Archive
Bull Run's Future = Economic Development