---
TVA delivers low energy costs, high reliability and clean energy that customers and businesses demand. We believe these powerful competitive advantages, combined with TVA's industry-leading economic development program, have successfully attracted a wide variety of industrial, manufacturing and office-related jobs to the Tennessee Valley.
TVA's strong track record has continued amid the economic impact of the COVID-19 pandemic. In FY 2020, TVA helped create and retain approximately 67,000 jobs and over $8.6 billion in capital investment. We attracted companies to bring innovative industries and greater opportunities for businesses and working people in the cities and rural communities we serve. In the past five years alone, TVA has helped deliver approximately 341,000 jobs and over $45.4 billion in capital investment to the Tennessee Valley.
Our strong business program allowed us to direct 80% of all economic development funds back to local businesses that advance the bulk of economic activity and job creation in the Valley.
Advancing the Economy of the Tennessee Valley
---
TVA Economic Development serves the seven states that make up the TVA service area: Tennessee, Mississippi, Alabama, Georgia, North Carolina, Virginia and Kentucky. Through our partnerships with other economic development organizations — regional, state and community organizations — we offer site selection services, incentives, research and technical assistance to help companies locate, stay and expand existing operations in the Tennessee Valley. This strategic approach has delivered record-setting economic development success over the past five years Valley-wide.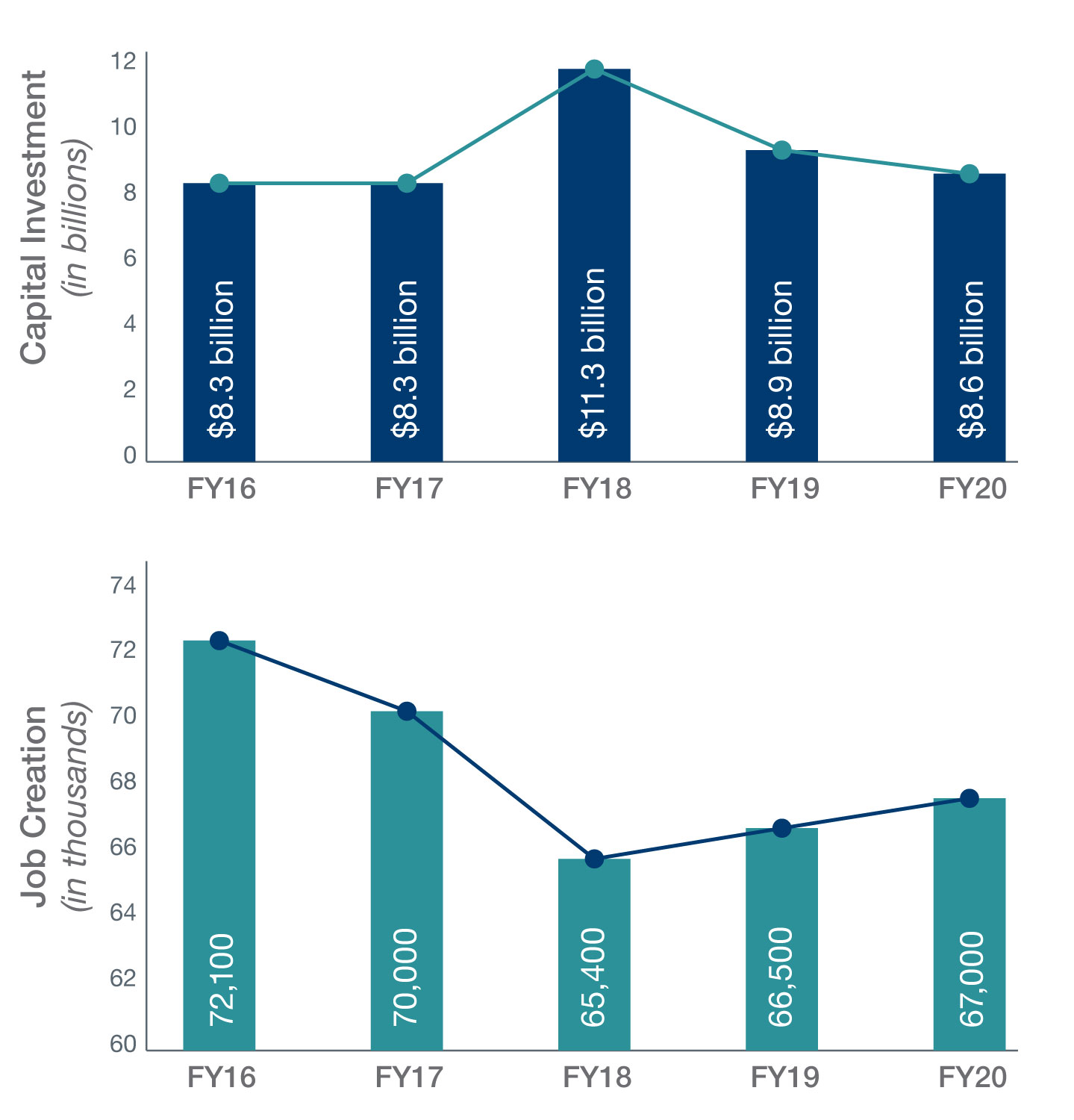 Attracted and Retained Approximately
341,000 Jobs and over $45.4 Billion Direct Investment in the Valley FY16-FY20
Top Utility in Economic Development 15 Consecutive Years
By Site Selection Magazine
Notable Wins
Boeing, LG Electronics, Volkswagen, Amazon, Alliance Bernstein, Bridgestone, Denso, Facebook, Google, Nokian Tires, Mazda-Toyota, Tyson, Nissan, Phillips Healthcare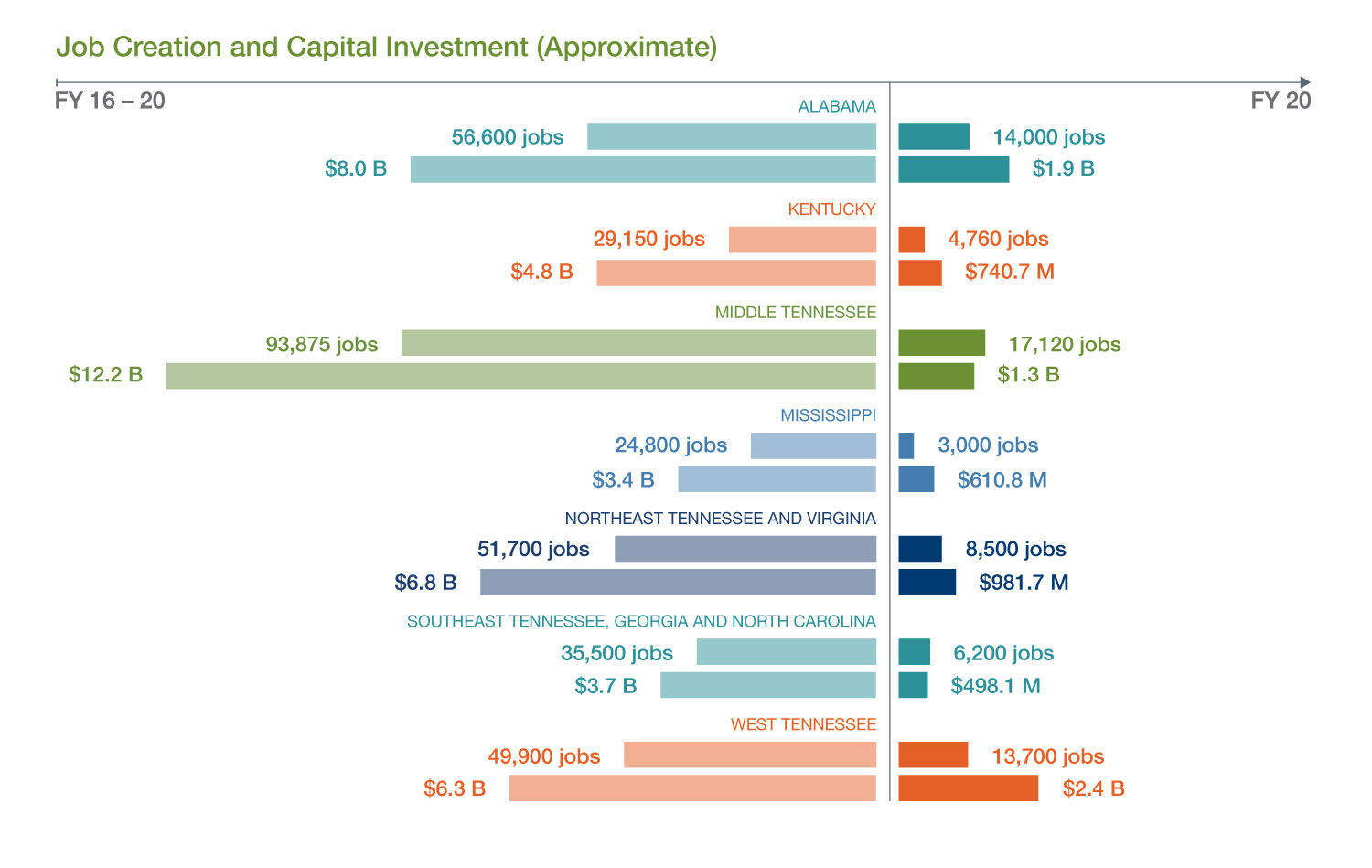 ---
Driving Opportunities with Customers and Communities
At TVA, no two economic development projects are the same. We continue to learn and enhance our programs based on the direct feedback we hear from all our partners – from CEOs to site workers. We develop innovative solutions that advance the public good and benefit the region, employers and communities in the areas we serve.
---
Google
Learning from our clients makes us better. TVA worked with Google to attract data centers to the region through a $600 million capital expenditure program that created nearly 70 jobs. Low energy costs, 99.999% reliability and clean, renewable energy to meet Google's carbon goals were the winning factors. The Google data center in Scottsboro, Alabama changed the landscape and improved school systems and livability in the area, resulting in positive impacts for other small, minority and women-owned businesses. Data center expertise enabled TVA to attract Facebook and other tech companies to the region and the need for cloud computing and data services is only growing with COVID-19.
---
Amazon
Amazon announced plans in November 2018 to locate an Operations Center of Excellence in Nashville, Tennessee. Plans for this project include a 5,000-person operations center, including positions in information technology, customer interfacing and research and development. The projected capital investment is approximately $230 million and with plans to use up to 5 megawatts of power. This announcement represents the single largest initial jobs announcement in TVA Economic Development history.
TVA worked on the Amazon headquarters project. Through that work, and because of the State of Tennessee and TVA's relationship with the company, Amazon selected Nashville as the right fit for its Center of Excellence.
---
Mazda / Toyota
In 2018, Mazda Toyota announced plans to locate an automotive original equipment manufacturing facility on a TVA-Certified Megasite in Huntsville, Alabama. The announcement included plans to create 4,000 new jobs and invest $1.4 billion.
The company has since announced plans to increase investment in the Huntsville, Alabama, facility by $830 million. This additional commitment brings the total investment in the state-of-the-art facility to $2.3 billion, adding new cutting-edge technologies to its production lines and providing enhanced training to its workforce.
Since the first announcement, Mazda Toyota suppliers have planned new facilities on-site and nearby in Limestone County. So far, those suppliers have announced nearly 1,800 new jobs and $600 million in new investment. Additionally, numerous existing suppliers in the region have added new contracts to serve the operations. Including the supplier effect, the project totals nearly 6,000 new jobs and $3 billion in investment.
---
Helping Rural Communities Compete for Jobs and Capital
Over half of TVA projects in FY 2020 were located in rural communities, resulting in $3.8 billion of capital investment and 30,500 jobs. More than 85% of Valley communities are designated as a Rural or Special Opportunity County (SOC) and TVA Economic Development has designed programs tailored to meet the needs of these areas.

InvestPrep product development program:
An innovative product development program that leverages funds to help communities prepare sites and buildings and ultimately become more marketable for development. The success of the InvestPrep program has resulted in more than $1 billion in capital investment over the past eight years and 5,000 jobs from company announcements across the Tennessee Valley.
Rural Leadership Institute:
A program that provides professional development and training to rural economic development professionals for greater leadership positions in their communities.
Rural Economic Development Cabinet:
An eight-member think tank of rural economic development professionals that helps generate new ideas and serves as a sounding board for concepts specific to rural communities.
Rural Certified Communities:
A comprehensive certification program – generated by the Rural Economic Development Cabinet – provides economic development organizations with independent and authoritative feedback on their operation and structure.
Co-Working Space Initiative:
Fosters a stronger co-working space in which workers for different companies share office space. This Valley-wide initiative provides additional flexibility in work environments and encourages more innovation efforts as the number of entrepreneurs, freelancers, remote workers and small businesses grows. A co-working space grant opportunity has been launched in SOC/Rural counties to assist with start-up enhancement expenses and educational programming.
SOC Performance Grant:
A program through which TVA makes investments in competitive economic development projects in SOC Counties throughout the TVA region. This program assists smaller economic development projects that will be impactful for communities with greater economic needs.
Supporting Businesses during COVID-19
---
TVA is no stranger to economic hardship. The agency and its unique, long-standing mission of service were born in the Great Depression. Our mission is as relevant today as it was when TVA was founded. Throughout the unprecedented COVID-19 pandemic, TVA has continued to support existing businesses, recruit new businesses and jobs and enhance community development.
In May 2020, TVA made certain modifications to its Investment Credit program to support the continued operations and recovery of participating customers experiencing financial and operational hardships as a result of the COVID-19 pandemic and resulting economic downturn.
Additionally, the Special Opportunity County (SOC) Telework Technology Grant program has been established to provide technological equipment to our most economically distressed communities as they adapt to the new telework environment.
Despite the challenges we've faced this year, we are still seeing new companies coming to the region and delivered strong numbers with approximately 67,000 jobs attracted or retained and over $8.6 billion of capital investment in FY 2020.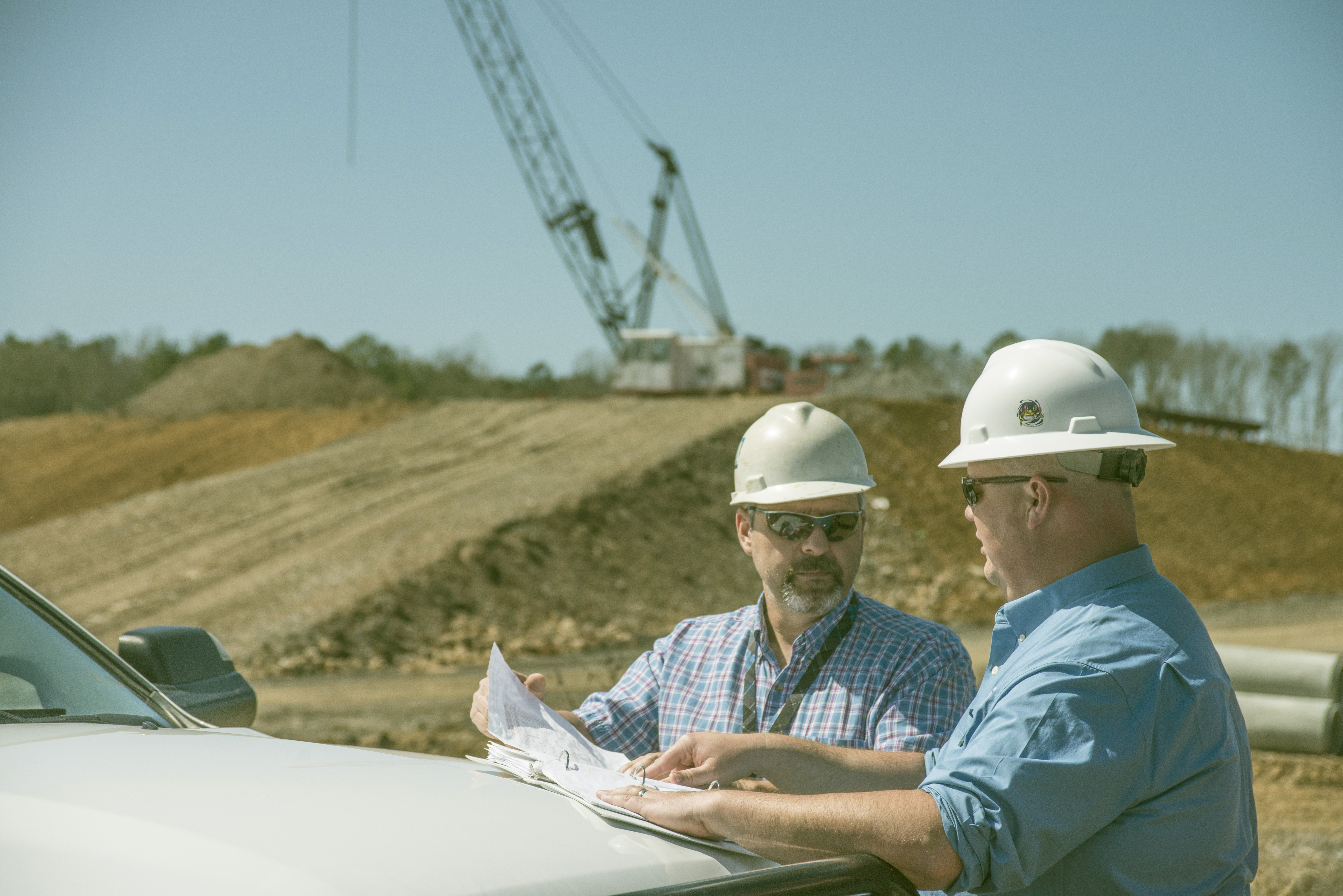 ---
Guide to Using TVA's Annual Report and Form 10-K
This Annual Report is intended to provide highlighted information of interest about TVA's business and operations during its fiscal year ended September 30, 2020. This Annual Report should be read in conjunction with TVA's Form 10-K Annual Report for the year ended September 30, 2020. The Form 10-K provides additional financial, operational and descriptive information, including TVA's financial statements. The Form 10-K also provides important information about various risks to which TVA is exposed in the course of its operations, which are important to consider before investing in any TVA securities. The 2020 TVA Annual Report and 2020 Form 10-K do not contain all information about TVA securities that is important for making investment decisions. Please refer to the appropriate Offering Circular, and any relevant supplements, for detailed information about TVA securities. TVA's Form 10-K can be found at www.tva.com/investors.
---
TVA Investor Relations
Click here to visit the Investor Relations Homepage.
Click here to view TVA's SEC Financial Reports.
---
Forward-looking statements and certain factors that may affect our business
We have included in this letter and 2020 Annual Report "forward-looking statements" within the meaning of Section 27A of the Securities Act of 1933 and Section 21E of the Exchange Act relating to our operations, results of operations and other matters that are based on our current expectations, estimates, assumptions and projections. Words such as "will," "plan," "believe" and similar expressions are used to identify these forward-looking statements. These statements are not guarantees of future performance and involve risks, uncertainties and assumptions that are difficult to predict. Forward-looking statements are based upon assumptions as to future events that may not prove to be accurate. Actual outcomes and results may differ materially from what is expressed or forecast in these forward-looking statements. Risks, uncertainties and other factors that might cause such differences, some of which could be material, include, but are not limited to, the factors discussed in our Annual Report on Form 10-K and Quarterly Reports on Form 10-Q under the sections entitled "Risk Factors." Our forward-looking statements speak only as of the date of this letter and 2020 Annual Report or as of the date they are made, and we undertake no obligation to update them.