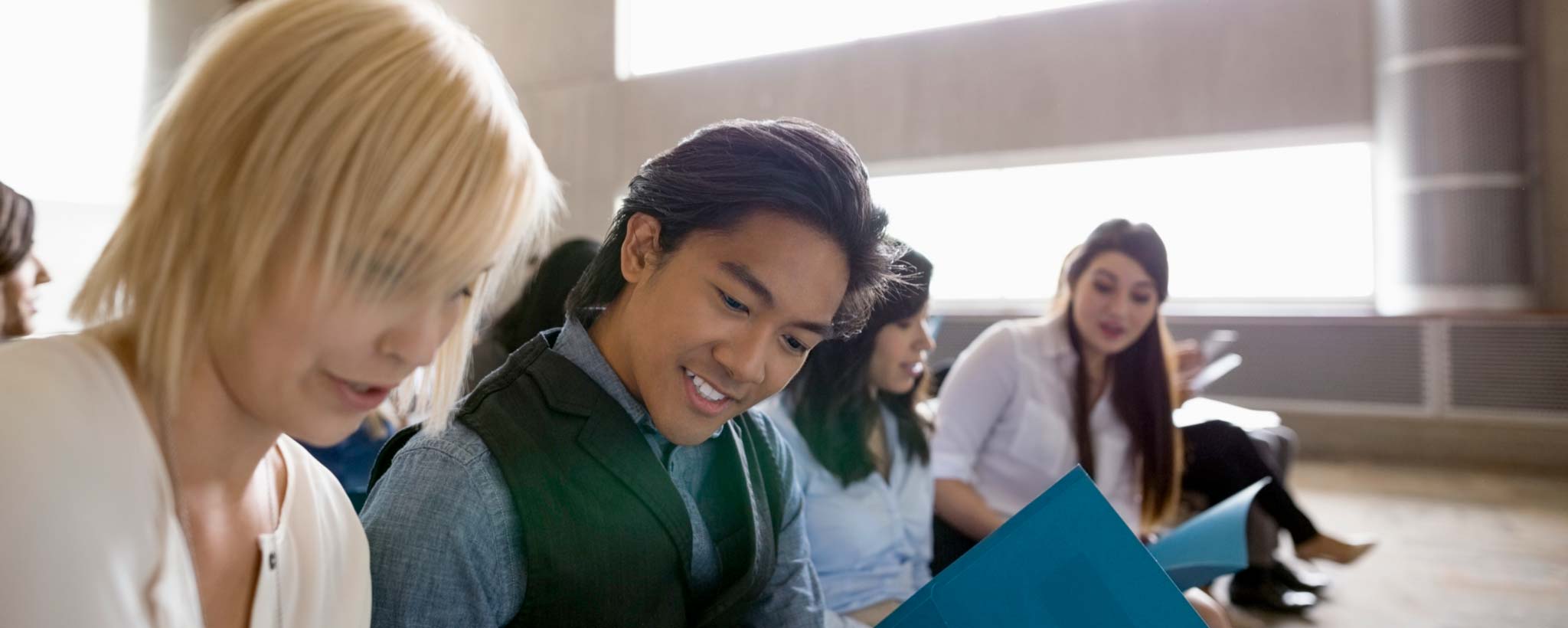 Set up for Success
Ready to work for TVA? You're in for a treat: All new hires go through New Employee Experience, a fun "onboarding" crash course on everything TVA, from its history and culture to its mission and vision.
TVA recruits the most talented candidates to join our diverse teams, but the work doesn't stop with the hire. There's also an important piece of the puzzle after the job is accepted and before the work begins, and it involves setting new hires up for long-term career success.
How does TVA do that? Through a unique onboarding process, which includes the New Employee Experience (NEE) class—a crash course on everything from TVA's history and culture to its mission and values.
Here, three employees who play pivotal roles in the new hire onboarding process share what makes TVA's approach to embracing new employees unique.
Tiffany Coker (TC)— Instructional designer, Learning Growth & Management
Erin Washington (EW)—Manager, Talent Acquisition and Diversity
Sarah Walker (SW)—Manager, Human Resources Support Programs and Services
How does the New Employee Experience set new hires up for success?
TC: Through our two-and-a-half-day NEE class, you get to network with other people within the company who are new as well. Our focus is to get each new employee class engaged and excited about working here and in joining the TVA's mission of service to the Valley. NEE also provides our new employees with access to important information concerning benefits, tools and resources.
EW: Helping new hires feel at ease through NEE helps them better adjust as they transition into their new role at TVA. A key element is teaching them that we're here to serve the people of the Valley—knowing that is essential to everyone's success at TVA.
What is the most surprising/unusual/important thing new hires learn about TVA in NEE?
TC: Many people coming through NEE are surprised to find that we're much more than just a power company. Yes, energy is a large part of what we do, but there are three Es that make up our mission— environmental stewardship and economic development are large components of TVA's work, which people are often interested to find out more about. The wide reach of TVA across our seven-state service territory is something I enjoy teaching.
After the NEE class, what can employees do to continue learning about TVA?
EW: We encourage all new employees to get involved through one of TVA's Employee Resource Groups (ERGs), and the New Employee Network is a great place for recent hires to start. The group serves as a resource for information and support as the employees get acclimated to their new role. TVA has nine different ERGs that promote awareness and participation in special interest endeavors, such as Women Empowered and the TVA-Veterans Association. There really is something for everyone.
Learn more about TVA's ERGs here.
SW: We also offer frequent networking meetings and webinars that allow new hires to grow their network of colleagues, while also building their business acumen on a variety of topics related to their work at TVA.
TC: Each year every employee is encouraged to create an Individual Development Plan—a compilation of goals and aims they hope to achieve in the coming year. We encourage employees to find a mentor within TVA, job shadow someone who's role they find interesting and even think about what the next step in their career should be and what they should do to get there.
What's the most rewarding part of onboarding new hires?
SW: One of the most rewarding parts of the onboarding process is interacting with every new employee that joins TVA. We really get to feel the mission at work when we pick up the phone to congratulate someone on their new career. You can hear the joy and excitement in the new employee's voice when we make that initial call. We are affecting peoples' lives for the better and that's so exciting!
EW: Meeting the talented candidates we get to interact with is the most rewarding part of working in Talent Acquisition and Diversity. It's rewarding to know that we are a part of hiring diverse talent that serves the mission of TVA, all while helping to develop their career path.
TC: I was recently telling someone about one of the programs I support, and it hit me that I'm one of the very first TVA employees new hires see. I have the honor to meet people at almost every level of the company. What an opportunity I have to share my passion and knowledge about the great things TVA does throughout the Valley!