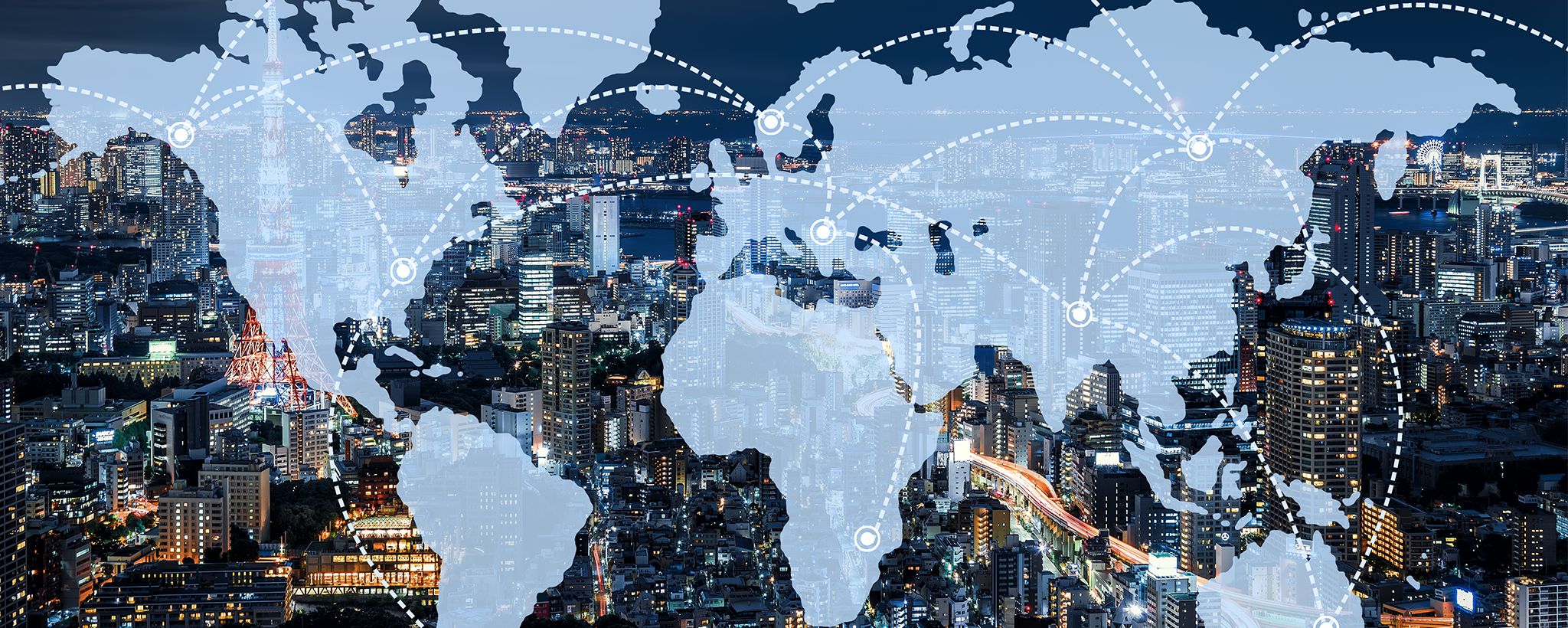 The Global Valley
Thanks to its strategic location, motivated workforce, reliable and affordable power and world-class economic development program, foreign direct investments are flourishing in the Tennessee Valley.
Talk about a dream headline. TVA Economic Development experienced it in waking reality with this one, published from the Wall Street Journal to the Los Angeles Times and everywhere in between: "Toyota and Mazda Announce $1.6 Billion Plant in Huntsville, Alabama".
When the two OEM car manufacturers announced their joint venture on a TVA-Certified Megasite in North Alabama—bringing 4,000 new jobs to the region with an average salary of $50,000—it sent shockwaves around the world. But here in the Tennessee Valley, it came as no surprise.
The Valley has long been a powerhouse in the automotive sector, nipping hard on the heels of Detroit in terms of car manufacturing, with four OEMs—GM, Nissan, Toyota and Volkwagen—already calling the region home prior to this big announcement.
But the Tennessee Valley has also been something else: a magnet for foreign direct investment.
Welcome to the Valley
"This sector is growing rapidly in the Valley—we've seen a large increase in the number of international companies looking to locate here," says Adam Murray, target market specialist in Economic Development Global Business. "Not only Asian companies, but European ones as well—especially those from France and Germany."
And that's a good thing. "We are actively recruiting these companies because they provide good jobs for the people of the Valley—134,000 in the state of Tennessee alone," he says, ticking off the wins. "They tend to pay higher wages on average than U.S. companies. They are good corporate citizens. And when they move in, they tend to bring their suppliers with them, leading to even more jobs.
So far in fiscal year 2018, foreign companies locating or expanding in the Valley include:
| | | |
| --- | --- | --- |
| Company | Investment | Jobs |
| Topre America in Rutherford Co., Tenn. | $60 million | 150 |
| DENSO Manufacturing in Blount Co., Tenn. | $1 billion | 1,000 |
| Toyota-Mazda in Huntsville, Ala. | $1.6 billion | 4,000 |
| AGC Glass North America in Hawkins Co., Tenn. | $40 million | 85 |
| Takahata in Scott Co., Tenn. | $9.7 million | 80 |
| Taeyang Metal Industrial Co. in Simpson Co, Ky. | $15.6 million | 76 |
| DAE-IL Corp. in Calloway Co, Ky. | $50 million | 120 |
| Hörmann LLC in White County, Tenn. | $64 million | 200 |

International Introductions
No wonder, then, that TVA has a well-defined, four-step strategy for attracting new foreign direct investment. "Many times we find that international companies are familiar with the Southeast and know that it's a place of growth—but they don't know the specifics," Murray says. "It's our job to introduce them to our region."
He starts with location. "We always bring a map, and show them where we are, compared to where their customers are," he says. With the Tennessee Valley located within a day's drive of 75 percent of the U.S. population and boasting assets such as 1,500 miles of navigable highway, nine commercial airports, 800 miles of navigable waterway and 5,635 miles of railway, its location and transportation network are key strengths that are hard to beat elsewhere in the country.
"Next we talk about workforce," Murray continues. "In the Tennessee Valley, we're still a manufacturing workforce. Yes, we're getting more office jobs and data centers all the time, but underneath it all we are people who still make things, and our team really sells that.
"We're a well-trained workforce, too: The Valley is home to 233 institutions of higher education and technical training, turning out graduates ready and able to step into the kinds of new jobs foreign investors are bringing here."
Then, Murray draws attention to the asset that is TVA. "Overseas, power companies don't offer economic development," he says. "But once they understand TVA's unique structure—and that economic development is part of our core mission—it's very well received."
Finally, he draws attention to TVA's diverse generation portfolio. "I'm able to hit on our messages about power affordability, quality and reliability," he says, "and on the fact that we're generating clean power that can help them meet their green goals at a stateside location."
The World in Our Backyard
That's a strong package, and it's delivering real results, especially in certain categories, including automotive, yes, but also tile, composites and aerospace.
"Tile manufacturing has experienced tremendous growth in the Valley over the past three years," Murray says. "We have some of the largest mines of ball clay, which is a primary component of ceramic tile. Companies from all over the world move here to be near this resource. We've moved in companies from Italy, China, South America and Spain. It's a specialized industry, but for our region, it's big. Right now the industry has invested over $800 million in the Valley.
Another niche industry that's taken root in the Valley is composites. "Composite is made from raw material and could be anything from the fin of a car to a lighter to the door of a helicopter," he explains. "It's what feeds the automotive and aerospace industries, and composite manufacturing thrives in the Valley in two locations: One is in the Knoxville, Tenn., area, which is focused on manufacturing low-cost fiber for automobiles. It's stimulated by the Oak Ridge National Laboratory's Carbon Fiber Technology Facility. The other cluster is in Huntsville, Ala., which tends to focus more on the expensive, specialize composites needed by the aerospace industry."
That aerospace and defense industry there has been stimulated by the presence of Redstone Arsenal and Marshal Space Flight Center in Huntsville, and the foreign direct investment wins in this space have been impressive. "Airbus, located in Columbus, Miss., is one of our aerospace foreign direct investors—they are owned by a European conglomerate," Murray explains. "We have many large defense and security companies in the Valley: BAE Systems, based in the U.K., and Leonardo DRS out of Italy. These are the kind of companies that attract many smaller supply and contract companies. They are jobs magnets."
It takes teamwork, relationships, a lot of legwork and some international savvy to do what Murray does. But it comes naturally to him—raised in France and widely traveled, he is indeed a citizen of the world. His international recruiting territory now encompasses mainly Europe, and he attends trade shows in Germany, France, and England, seeing as many as 20 companies a day while on the road. (His partner, Lee Johnson, handles Asian accounts.)
His job has gotten easier over the last couple of years, he says, as he's worked with state and regional partners to create momentum. "When we attract big international companies and they have a good experience here working with communities and with the people of the Valley, that gives our region more credibility for the next company," Murray says. "It puts us on a bigger map—and that's a very good thing."
TVA Site Selector
Need help finding just the right home for your company within TVA's seven-state region? Let our Site Selector suite of tools help. With Site Selector, you'll be able to search 2,000 available job sites in our GIS database, get key demographic information about subregions inside the Valley, access an assortment of maps and learn much more about the benefits TVA Economic Development offers.
Why wait? Get started today.
Visit tvasites.com
Tennessee Valley's Automotive Fast Lane
Spurred by the presence of four automotive OEMs—and a massive collaboration between Toyota and Mazda on the way—the Tennessee Valley's automotive sector is the second largest in the nation, and poised to leave Michigan in its taillights. Read more about the region's automotive sector.