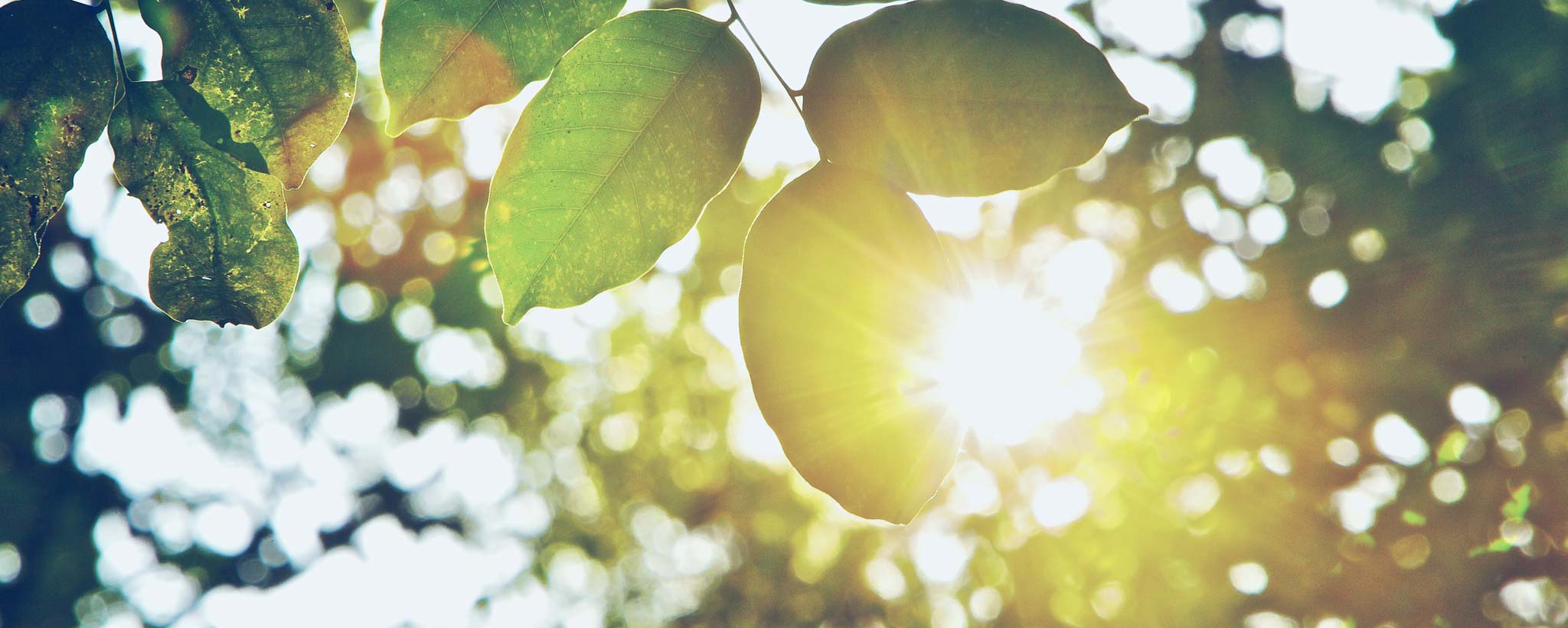 Carbon Reduction
TVA wants our air to be clean, just like you do.
To do our part to make that happen, we've put our best and brightest minds on the job. They spend their days evaluating and developing innovative ways to reduce our carbon footprint.
We are executing a plan to a 70% reduction of carbon by 2030; developing a path to an approximate 80% reduction by 2035; and we aspire to be net-zero by 2050. We are looking at new innovation in power generation, at improvements in our existing fleet, at changes in the ways we deliver power. There are technologies we know we'll need down the road that haven't even been created yet.
Here's one definite: TVA is committed to transitioning to clean energy. We've got incredibly smart, thoughtful people on the job, and we're partnering with organizations that are equally committed. We're creating a sustainable future — one that provides reliable, low-cost power and protects the planet we enjoy together.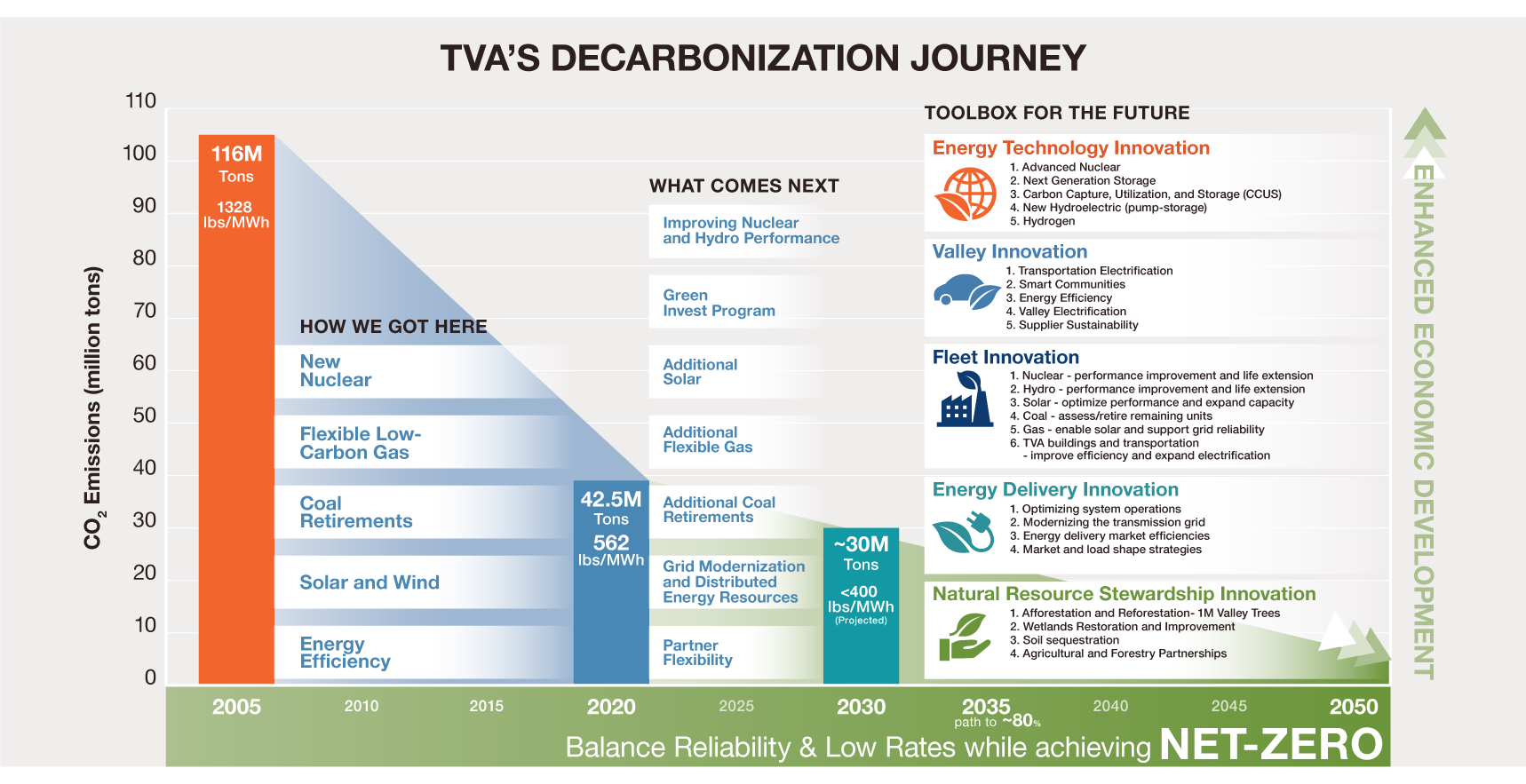 *The graphic above was published in the 2021 Carbon Report and reflects CY 2020 data. For CY 2021, mass carbon emitted was 50.3 million tons and carbon emissions intensity was 638 lbs/MWh.