Frigid Temperatures Beat Peak Load Records
JANUARY 18, 2018—It takes a good mix of power generation to serve the Valley's energy needs on a very cold day. Wednesday morning's peak power demand was officially 31,639 megawatts—the twelfth highest winter peak on record. That's enough energy to power Sin City for nearly three months.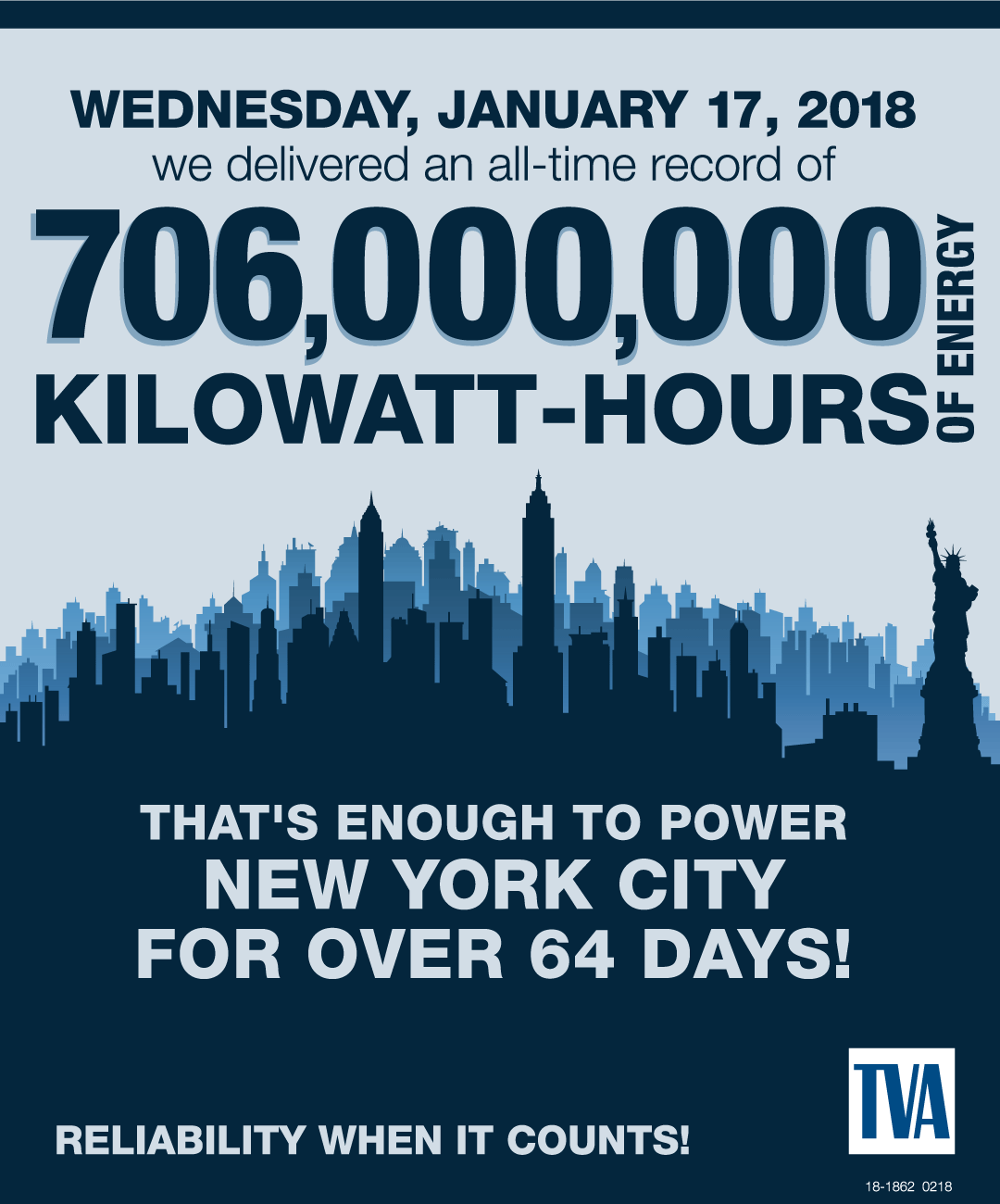 Wondering where all that power came from? Here's the breakdown: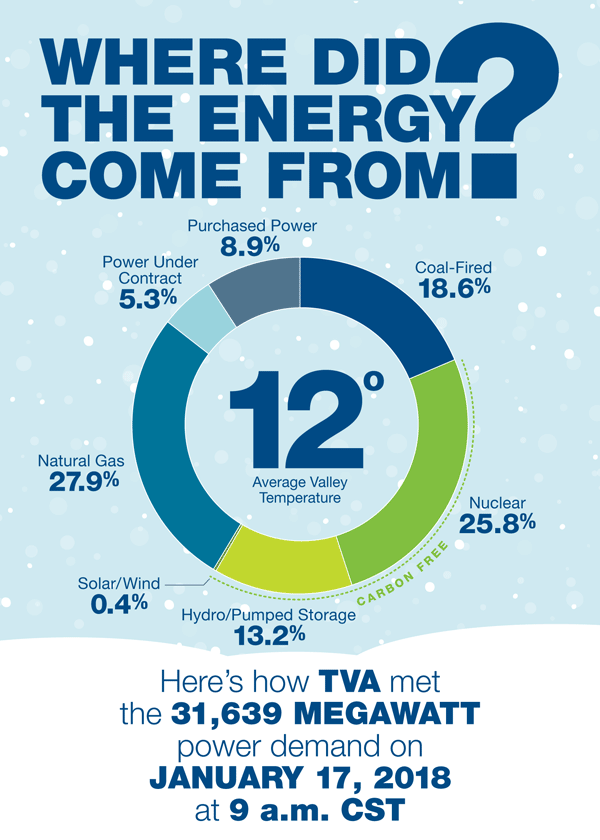 By the way today, Thursday, Jan. 18, beat it out, coming in at the sixth all-time winter spot with 32,513 megawatts at its peak load!