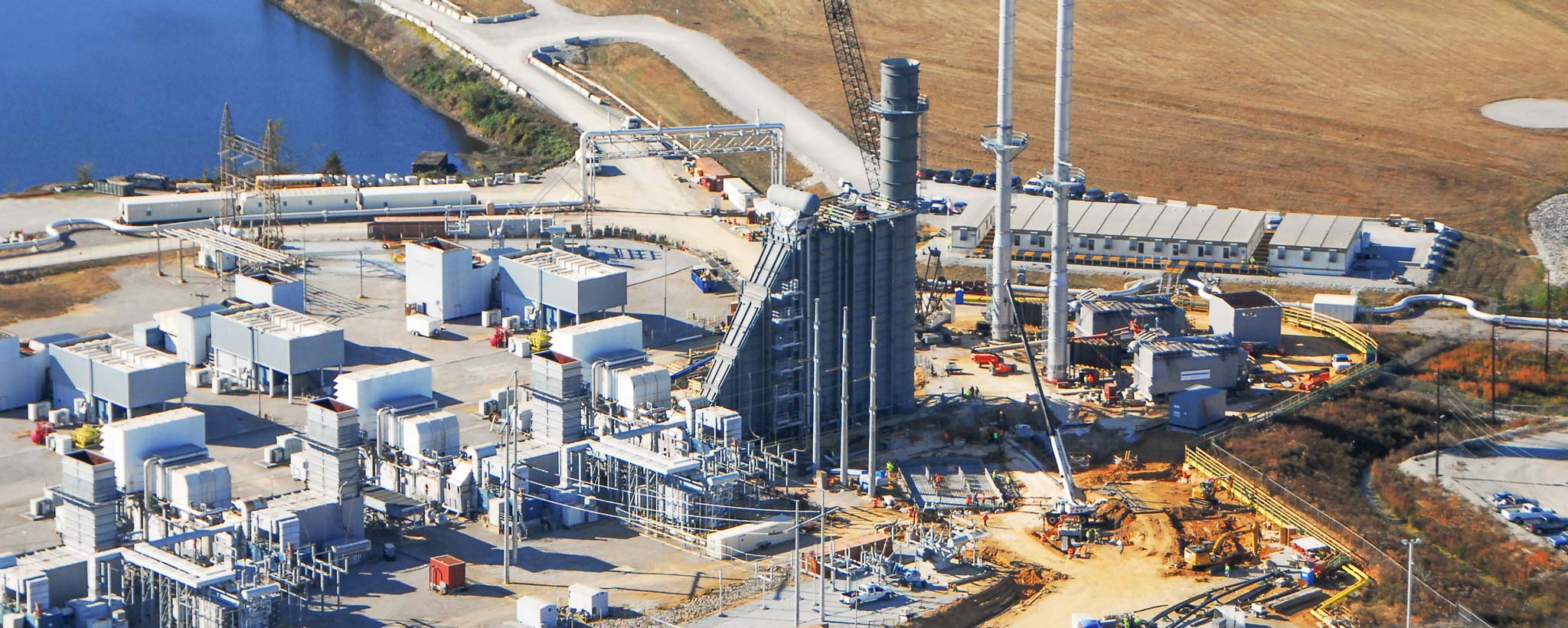 Full Steam Ahead
TVA develops an innovative, environmentally friendly cogeneration solution at Johnsonville Combustion Turbine Plant designed to keep chemical company Chemours—and 1,100 jobs—in Middle Tennessee.
Take a look around you—see what appears to be pure, opaque white. Chances are you'll see a lot of things: walls, plastic items, pills, paper, cars, computers, toothpaste and foods (hello, inner Oreo) just to name a few. That perfect, opaque whiteness is thanks to titanium dioxide, the most widely used white pigment in the world. It's produced right here in the Valley at The Chemours Company, located at New Johnsonville, Tenn.
Chemours is TVA's good neighbor, quite literally sitting across the fence from the Johnsonville Fossil Plant. And for 20+ years, Chemours (formerly an arm of DuPont) has been purchasing a reliable supply of steam generated as a byproduct of the heat released by the electrical production process on the Johnsonville site—steam that is integral to the company's proprietary process for creating titanium dioxide.
When TVA announced in 2011 that the coal-fired Johnsonville Fossil Plant would be closed by the end of 2017 as part of its agreement with the Environmental Protection Agency, Chemours had a question: What about our steam?
Under Pressure
Chemours was committed to staying in the Valley, but had a decision to make: It could try to generate all the steam it needed on its own, or work with TVA to come up with an alternative solution. TVA and Chemours convened a joint team to investigate future steam supply options for the company, including Chemours generating its own steam and power and leaving TVA as a customer. The solution had to be a cost effective one in order to keep the production and jobs at Johnsonville.
"If they left altogether, that would have been an economic disaster," says J.T. Long, TVA's industrial account manager in charge of the Chemours account. "With 1,100 jobs, they are the largest employer in Humphreys County and one of the largest industrial employers in the Valley. They generate over $100 million per year in direct and indirect payroll—money in the pockets of families who depend on it."
As part of its energy and economic development missions, TVA was bound to help Chemours find a solution—one that would keep the company as a customer, thriving in the Valley.
CT Solution
The ultimate solution for Chemours ended up being yet another nearby TVA asset: the 20-unit Johnsonville Combustion Turbine Plant. Most of the site was developed in the 1970s, with the majority of the turbines being older, smaller 50MW units. However, Units 17 through 20 were a different story.
"They're big GE 7EA units, which run 85 to 100 MW—large enough to produce steam for Chemours next door," says Chris Jenkins, principal project manager on the Johnsonville CT project. "Unit 20 is probably located no more than 100 feet away from Chemours' property."
TVA joined with Chemours to explore the option of using Unit 20 to generate steam, and found that it could provide steam in the most efficient, affordable and desirable way. "At the end of the day, we could make steam and power more cheaply than Chemours could because we already had the turbine, the water and the gas supply in place," Jenkins says.
It was a straightforward solution: TVA would install a heat-recovery steam generator (HRSG, pronounced "herzig"—it's the dark gray structure shown in the photo at the top of the page) on Unit 20, which will make steam from the heat produced in the running of the CT unit, and pipe it over the fence to Chemours.
Everybody Wins
TVA and Chemours each created a multifunctional team to together pioneer a truly innovative model. TVA will build and own the cogeneration system; Chemours will pay to operate it.
"Control rooms between TVA and Chemours will be communicating daily to support production and planning," Jenkins said. "That constant communication will make certain we are prepared to meet their needs.
Chemours gets its steam. TVA retains a valuable customer while protecting needed jobs. And Valley consumers get a bonus: 85 MW of base load power.
There's also an environmental benefit, as Long points out. "With cogeneration, you're taking one input and creating two outputs," he says. "In typical simple cycle gas turbines, the thermal heat from the exhaust is lost to the atmosphere, but here we're capturing it to create steam. It's highly efficient and environmentally friendly in that, overall, you're reducing emissions while providing power to the Valley ratepayers and steam to an industrial customer at the same time."
That's a win-win-win-win-win.
"Obviously we're pleased that we could work with TVA in identifying a solution that maintains the long-standing relationship we share in Humphreys County," says Chemours Johnsonville plant manager Greg Martz. "Our unique public-private partnership not only benefits our organizations, but it's also critical to the economic well-being of this region through our combined community efforts and the 1,100 well-paid jobs that will remain here."