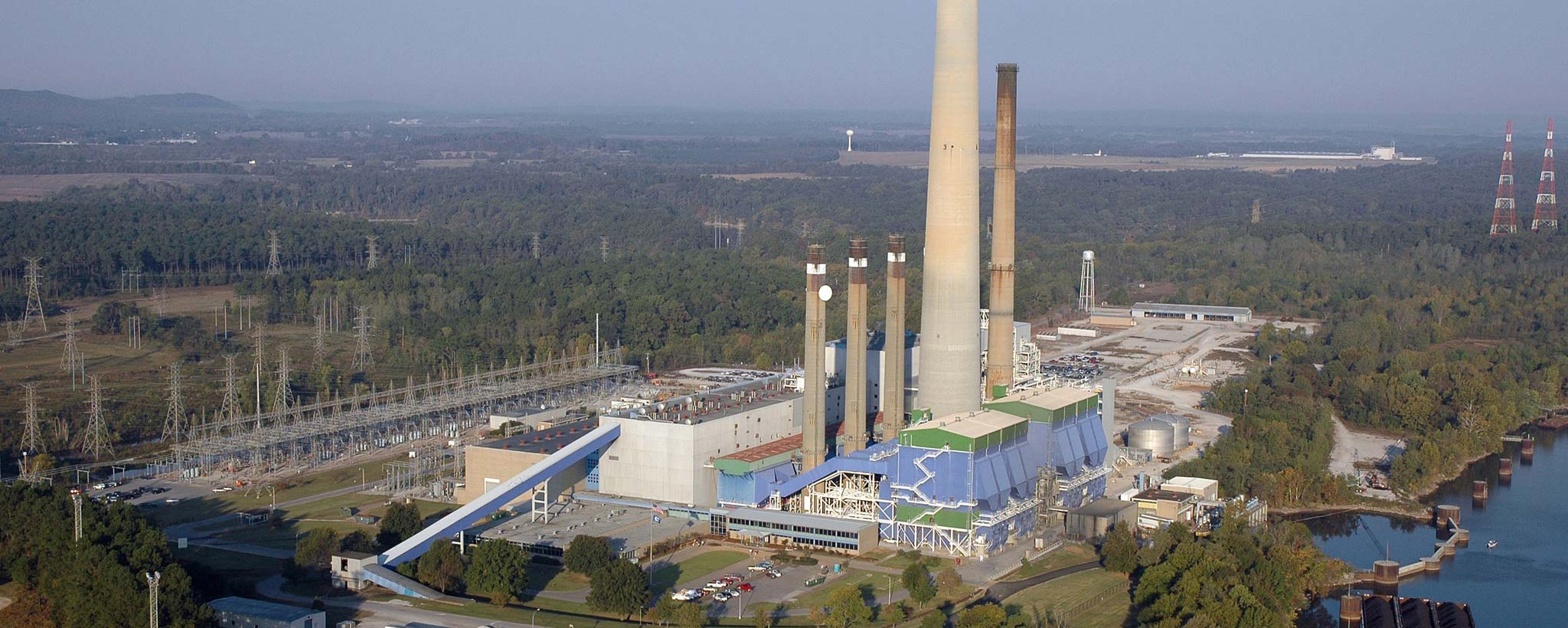 Colbert Fossil Plant
Colbert Fossil Plant is located on 1,354 acres on the south shore of Pickwick Landing Lake in Colbert County, Ala. The plant is named in honor of George Colbert, former chief of the Chickasaw Nation.
Colbert Fossil Plant had five generators, with a combined net generating capacity of 1,204 megawatts. Construction on the plant began in October 1951. Commercial operation began on Jan. 18, 1955.
Unit 5 was idled in 2013. Colbert units 1 through 4 were retired in March of 2016, effectively closing the plant.
Toxics Release Inventory
TVA is required to report annually to the Environmental Protection Agency on the amounts of chemicals released by its fossil-fuel plants. Check here for the latest data on Colbert.
Emissions Data
TVA monitors other emissions at its fossil plants, including sulfur dioxide, nitrogen oxide, carbon dioxide and mercury. Check here for the latest data on Colbert.