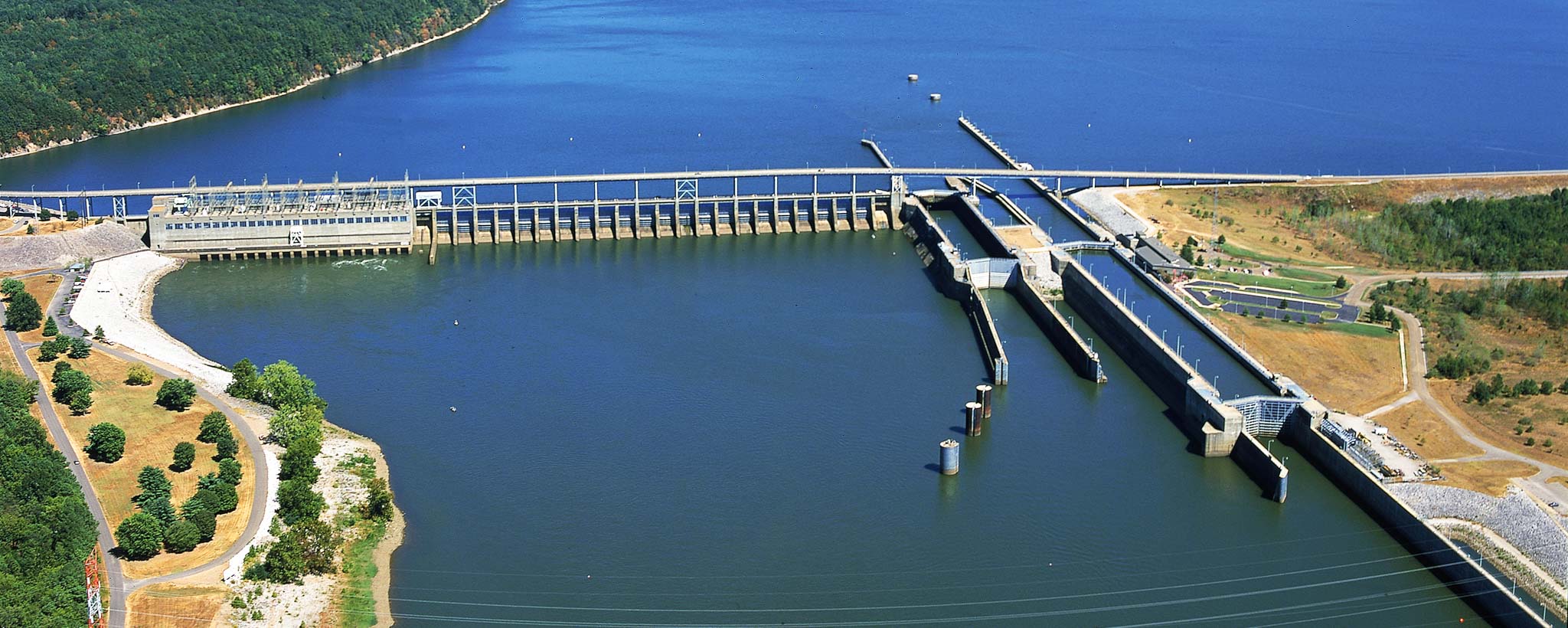 How TVA Safeguards Its Dams
With a possible dam failure having made national news, many wonder: Could such a thing happen here? With a robust Dam Safety Program in place, TVA ensures both dam integrity and public safety.
FEBRUARY 16, 2017—This week saw the evacuation of nearly 200,000 people in California in response to the crisis at Oroville Dam. While the situation was stabilized and the citizens returned safely to their homes, it still raised questions about dam safety throughout the country—including the dams that TVA operates along the Tennessee River and its tributaries.
The main question: "What does TVA do to ensure the situation in California won't happen here?"
Public Safety is the Top Priority
For TVA, public safety is top priority. Jennifer Dodd, general manager of Dam Safety, explains that TVA employs a team of dam safety engineers and uses world-recognized dam safety experts to ensure TVA's 49 river dams—including many earthen structures—in its seven-state region conform to federal design, operation, maintenance and repair guidelines.
"Our Dam Safety team acts as a safeguard that confirms the safety and continued integrity of all TVA dams," says Dodd. "We have a monitoring system that includes monthly, 15-month and 5-year inspections at all our dams along with more than 7,000 instruments used to identify any signs of erosion or other issues."
Dodd said these safeguards are part of a very robust Dam Safety Program that also includes monitoring for vibrations or changes within the dams, rigorous structural and geological assessments and inspections that look not only at the surface of dam structures, but also the earthen areas under and around the dams.
Inspections Identified Dam Issue
It was just such an inspection that helped identify an underlying issue at Boone Dam near Johnson City in October 2014. That is when a sinkhole was discovered at the base of the dam's earthen embankment.
With water and sediment seeping from the river bank below the dam, a team of TVA Dam Safety experts determined that runoff from heavy rains was seeping underneath the 160-foot-tall dam, and that conditions could lead to extensive erosion and possible failure of the dam if not addressed.
By immediately identifying and evaluating the situation, TVA determined that installing a composite seepage barrier of non-erodible material will restore the structural integrity of the dam. At the same time, TVA has adopted safety measures for residents who live downstream, including reduction of the lake level to 10 feet below winter pool stage and assigning on-site inspectors who continuously monitor the dam and surrounding area. The remediation project is expected to be completed within the next 3 to 5 years.
Dam Work Safeguards Residents
About 100 miles east of Memphis, studies at TVA's Pickwick Landing Dam found an earthen embankment next to the concrete portion of the dam could be vulnerable to a major earthquake.
In an abundance of caution TVA is building berms upstream and downstream from the toe of the dam to stabilize the embankment to meet dam safety criteria for an extreme seismic event.
Bernie Auld, Pickwick Dam senior program manager, says TVA also has taken additional steps to protect residents living downstream of Pickwick. Dam Safety employees teamed with the National Weather Service to develop an early-warning system. As a result, residents were provided with educational information on what to do in case of a seismic event and provided weather radios so they can receive timely notice should such an emergency occur.
The Benefits of TVA's Dams
TVA's dams and reservoirs are part of an integrated multi-purpose reservoir system that provides numerous stakeholders a variety of benefits, including navigation, flood risk reduction, low-cost hydropower, water supply, water quality and recreational opportunities. This integrated system also operates to store floodwater for controlled release, helping to avert an average of $230 million in flood damage each year.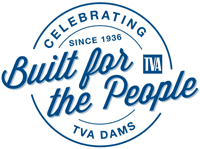 The Unified Development of the Tennessee River plan stressed TVA was to provide flood control, navigation and electricity for the region. TVA's dams are tangible evidence of its primary mission: improving life in the Tennessee Valley. We're celebrating the plan with an in-depth look at 32 of the dams it comprises.

Learn More About TVA's Dams
Hydroelectric power is the most clean, reliable, efficient and economical of all renewable energy sources. And thanks to the Tennessee River system, we have plenty of it in our region. It supports our mission of providing clean, reliable and affordable electricity to the people and businesses of the Tennessee Valley. Click here to read more about hydro power and the dams that produce it.