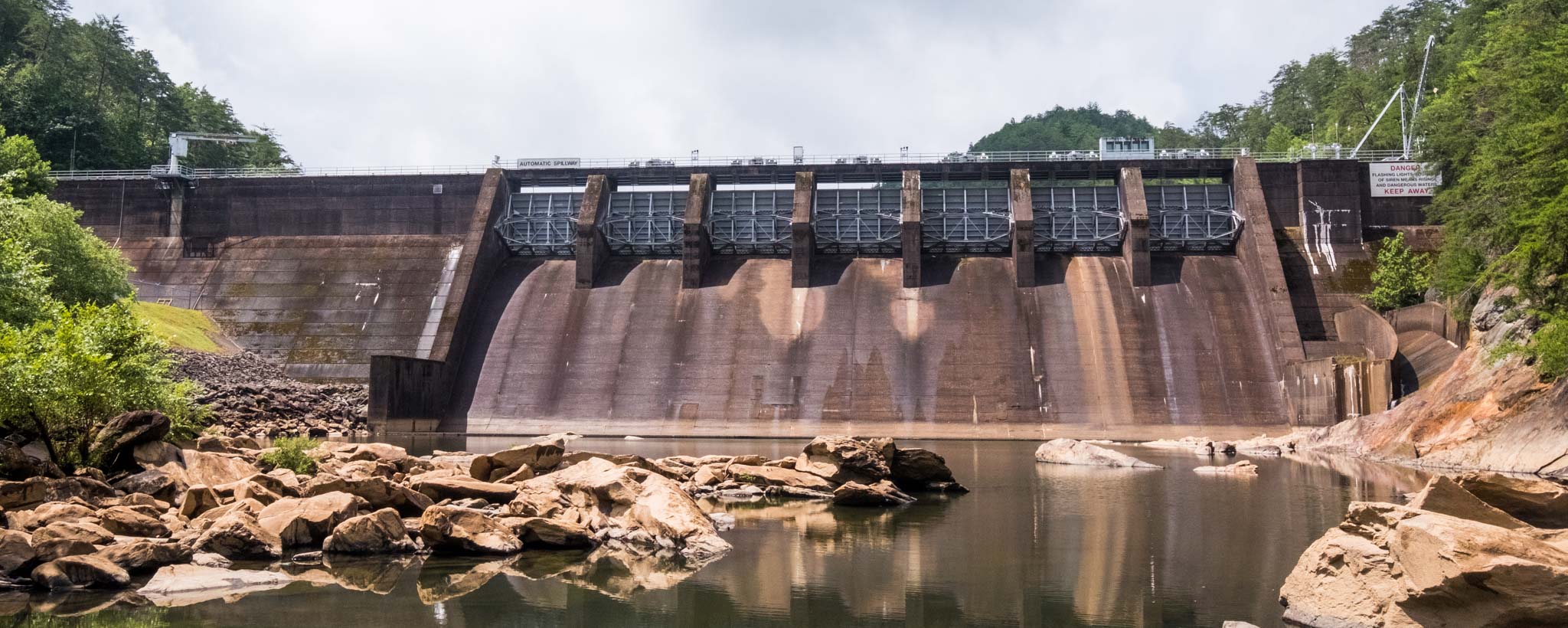 Ocoee No. 3
The Ocoee River is a favorite of whitewater enthusiasts from around the world. A section of the river below Ocoee Dam No. 3 was the whitewater venue for the 1996 Olympics.

Ocoee Dam No. 3, located in southeast Tennessee, is the third in a string of three TVA dams on the Ocoee River. It was built by TVA during World War II to produce power for the war effort. Along with the other Ocoee dams, it is an integral part of TVA's hydroelectric system and provides important recreation benefits.
The Ocoee No. 3 powerhouse is located more than two miles downstream from the dam. At the dam, water from the river is diverted into a tunnel and carried to the powerhouse downstream. Because of the drop in elevation from the dam to the powerhouse, power generation is significantly higher than it would be if the dam were right next to the powerhouse.
Ocoee No. 3: Facts + Figures
Construction of Ocoee Dam No. 3 began in 1941 and was completed in 1942.
The dam is 110 feet high and stretches 612 feet across the Ocoee River.
Ocoee Dam No. 3 is a hydroelectric facility. It has one generating unit with a summer net dependable capacity of 29 megawatts. Net dependable capacity is the amount of power a dam can produce on an average day, minus the electricity used by the dam itself.
Ocoee No. 3 provides 24 miles of shoreline and 360 acres of water surface.
Water is diverted from generation and sluiced from the dam on selected days to provide for whitewater recreation downstream of the dam and through the 1996 Olympic whitewater course.
The name Ocoee is from the Cherokee Indian language and means "apricot vine place."
More Information on Ocoee Reservoir No. 3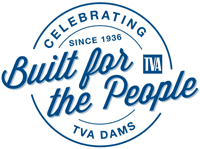 The Unified Development of the Tennessee River plan stressed TVA was to provide flood control, navigation and electricity for the region. TVA's dams are tangible evidence of its primary mission: improving life in the Tennessee Valley. We're celebrating the plan with an in-depth look at 32 of the dams it comprises.

From War Machine to World-Class Whitewater
When Ocoee Dam No. 3 was built to help meet energy needs during wartime, it was thought there would be little or no recreational interest in the project. Flash forward fifty years, and you get an Olympic whitewater course and a world-class tourist destination. Read more about the history and rapids of Ocoee No. 3.
Tailwater Pursuits
Kayaking, rafting and trout fishing—all activities that you can do in the tailwaters below TVA dams—are growing in popularity. Find out more about how you can "go with the flow" and get involved with these fun sports.