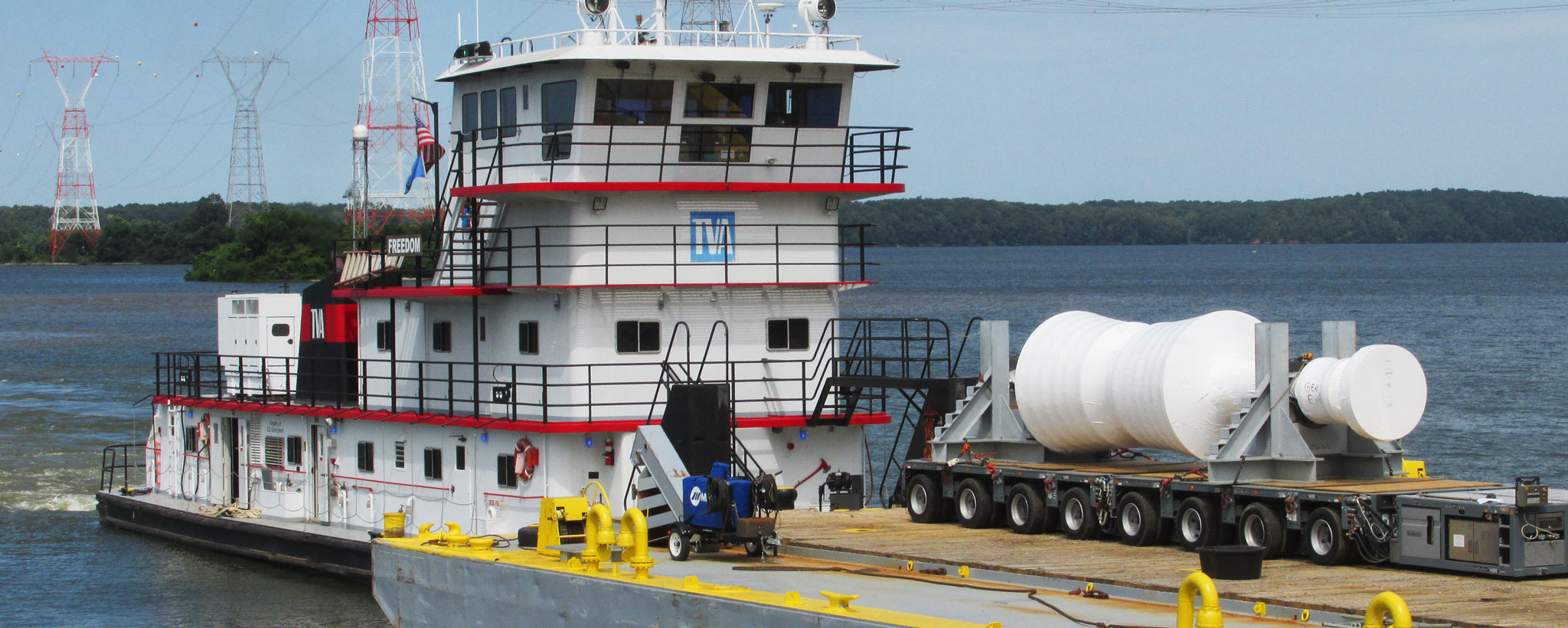 Cleaner Future for 280,000 More Valley Homes
What if we could reduce our carbon footprint and generate more, low-cost, reliable energy without building a new plant? That's exactly what's happening at the Browns Ferry Nuclear Plant in Athens, Ala.
FEBRUARY 14, 2018—Alabama is the home to space flight, NCAA national football champions and soon to be the second largest source of carbon-free electricity in America: TVA's Browns Ferry Nuclear Plant, near Athens, Ala. This month, TVA continues work on increasing the energy output at Browns Ferry's three units to produce an additional 465 megawatts for a total of 3,933 megawatts of carbon-free energy.
"TVA is investing in smart energy and a cleaner future to meet the Tennessee Valley's everyday energy needs and provide a catalyst for economic development," says Mike Balduzzi, TVA's Chief Nuclear Officer. "When the upgrade is completed, an additional 280,000 homes will be powered with carbon-free electricity from Browns Ferry's nuclear reactors."
This upgrade is just in time, because in January, Toyota-Mazda announced a joint venture to build a factory at the TVA Huntsville Megasite in Limestone County, Ala., bringing 4,000 jobs and requiring 50 to 75 megawatts to power an operation that's expected to begin turning out vehicles in 2021.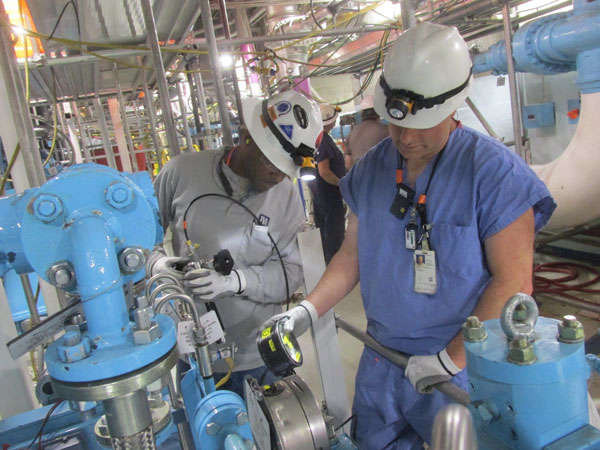 Maintenance crews calibrate the new, more powerful condensate booster pumps.
Investing in the Future
TVA is investing $475 million on the Browns Ferry upgrade, part of a larger investment to meet the energy needs of the Valley. Over the past five years, TVA invested over $16 billion on infrastructure while lowering electric rates to two percent below 2013 levels.
"The final upgrades start this month on the first unit during our regularly scheduled maintenance cycle," says Lang Hughes, Browns Ferry site vice president. Hughes explains that there are about 200 modifications required to achieve the increased output, many of them already installed. "In essence the modifications come down to installing and upgrading equipment that enables plant systems to safely produce more energy." said Hughes. One example is the new 127,000 pound high-pressure turbine rotor pictured on a delivery barge at the top of this page.
TVA expects to complete the project in the spring of 2019.
Back in September 2015, TVA submitted the upgrade request to the Nuclear Regulatory Commission, which regulates nuclear plants in the United States. "Only after extensive preparation from our team and rigorous safety and technical reviews did the NRC approve our request in August of 2017," Hughes says.
Once complete, Browns Ferry will generate 14 percent more energy than it does today. Currently, 54 percent of TVA's energy is carbon free, and Hughes notes that the Valley's air and water are cleaner because TVA cares about the environment.
"You can count on the dedicated employees at TVA to safely and reliably deliver clean energy that powers your life," he says.