TVA's Local Power Company Partners
We work hand-in-hand with our local power companies to fulfill our mission of providing low-cost, reliable public power to the 10 million people of the Tennessee Valley. What follows is a full list of our partners throughout the region.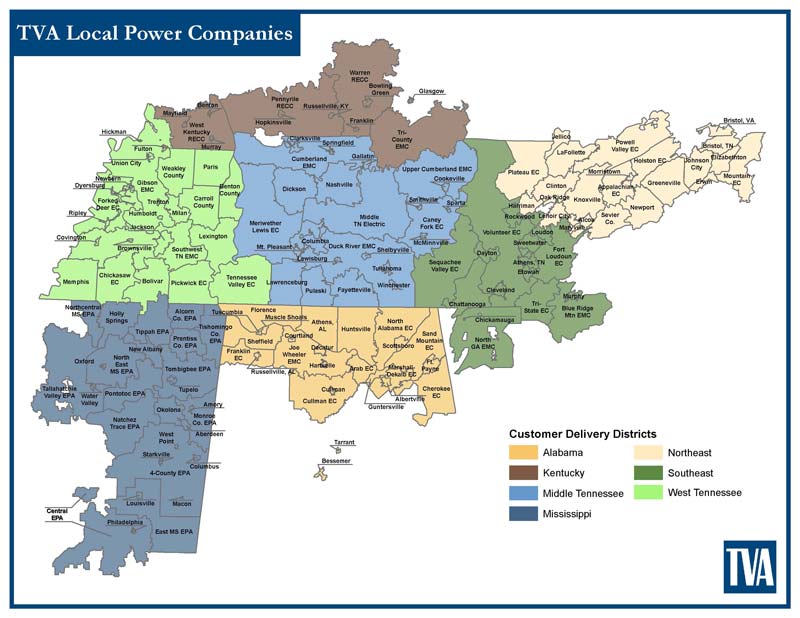 Click a title for more information about the local power company.
4-County Electric Power Association
5265 South Frontage Road
Columbus, Mississippi 39701
Don't let the name fool you: 4-County EPA serves Lowndes, Clay, Monroe, Oktibbeha, Choctaw, Webster, Noxubee, Chickasaw and Winston counties in eastern Mississippi. Incorporated in 1936, 4-County EPA serves more than 47,000 residential and business customers and manages about 5,400 miles of line.