TVA's Local Power Company Partners
We work hand-in-hand with our local power companies to fulfill our mission of providing low-cost, reliable public power to the 10 million people of the Tennessee Valley. What follows is a full list of our partners throughout the region.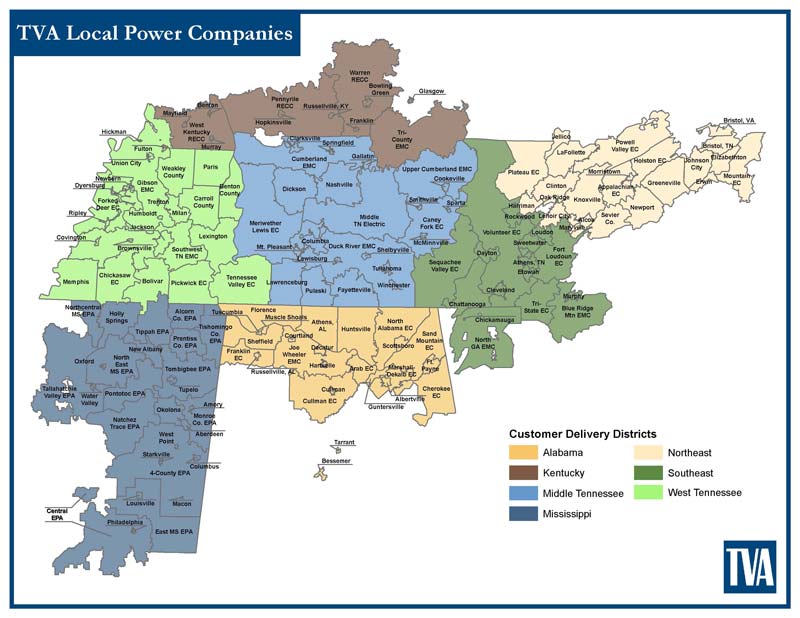 Click the title for more info about each local power company.
Albertville Municipal Utilities Board
210 West Main Street
Albertville, Alabama 35950
Since 1943, Albertville Municiple Utilities Board has been providing electricity as well as water services to the citizens of Albertville and surrounding areas. Albertville MUB also partners with TVA and regional governments to provide economic development for its service area.