TVA's Local Power Company Partners
We work hand-in-hand with our local power companies to fulfill our mission of providing low-cost, reliable public power to the 10 million people of the Tennessee Valley. What follows is a full list of our partners throughout the region.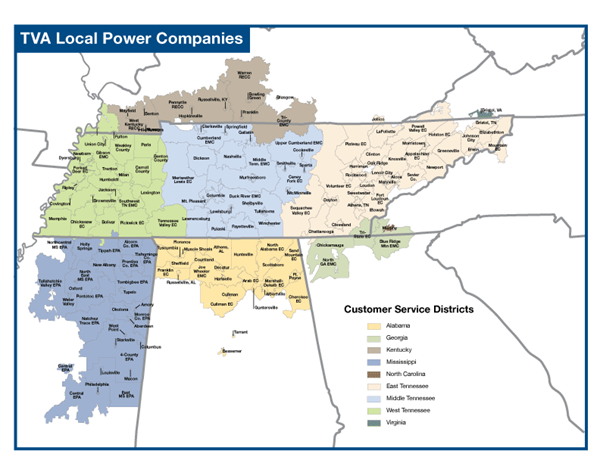 Click the title for more info about each local power company.
Benton County Electric System
975 Highway 70 E., Camden, Tennessee 38320,
Benton County Electric System's motto is "Believe, communicate, execute and succeed: Empowering Benton County, Tenn., since 1940." BECS serves more than 10,000 business and residential customers and manages around 1,200 miles of transmission line. Customers can track their real-time energy use at
www.myusage.com
.
Local Power Companies by State
Get to Know Your Local Power Company Neighbors
Powered by People You Know is a TVA-sponsored video series that visits local power companies throughout the Valley and gets to know them through the work and home lives of their members. Here, we meet Phillip Chaney, general manager of Scottsboro Electric Power Board.