TVA's Local Power Company Partners
We work hand-in-hand with our local power companies to fulfill our mission of providing low-cost, reliable public power to the 10 million people of the Tennessee Valley. What follows is a full list of our partners throughout the region.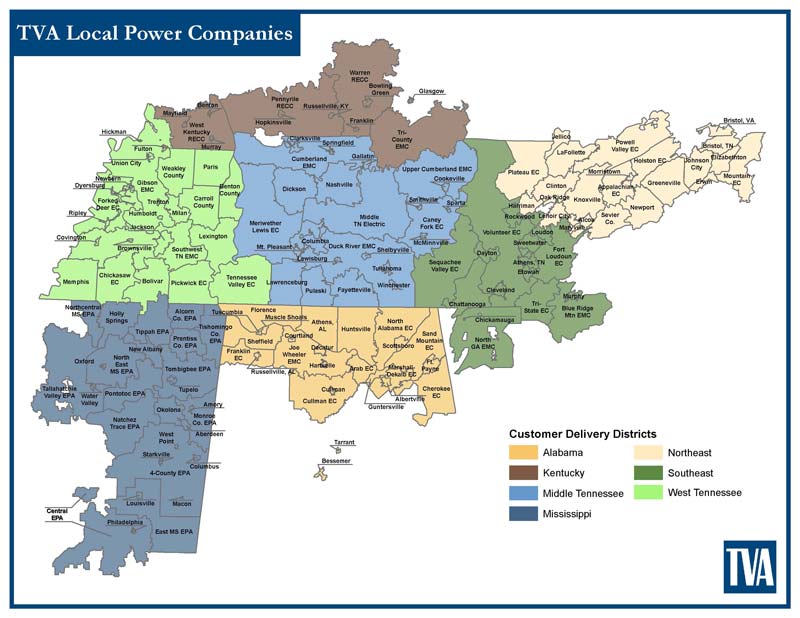 Click the title for more info about each local power company.
Caney Fork Electric Cooperative
920 Smithville Highway
McMinnville, Tennessee 37110
Caney Fork Electric Cooperative is a proud partner with TVA in supplying public power and economic development services to Warren, White, DeKalb, Van Buren, Cannon, Coffee, Grundy and Putnam counties in Tennessee. Incorporated in 1940, CFEC serves nearly 32,000 customers and has about 3,855 miles of transmission line.