TVA's Local Power Company Partners
We work hand-in-hand with our local power companies to fulfill our mission of providing low-cost, reliable public power to the 10 million people of the Tennessee Valley. What follows is a full list of our partners throughout the region.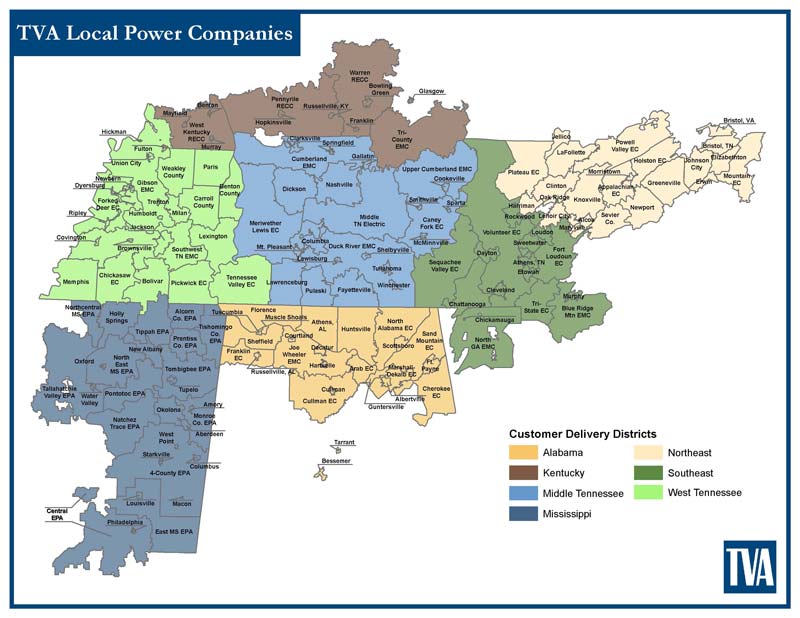 Click the title for more info about each local power company.
Dyersburg Electric System
211 East Court St.
Dyersburg, Tennessee 38024
DES serves the city limits of Dyersburg, Tenn., and parts of Dyer County. Its mission is "To bring safe, reliable, competitively priced energy services to our community, to promote growth and economic development and to serve as a source of information regarding the use of electric energy." DES has nearly 12,000 business and residential customers and maintains 320 miles of transmission line.