TVA's Local Power Company Partners
We work hand-in-hand with our local power companies to fulfill our mission of providing low-cost, reliable public power to the 10 million people of the Tennessee Valley. What follows is a full list of our partners throughout the region.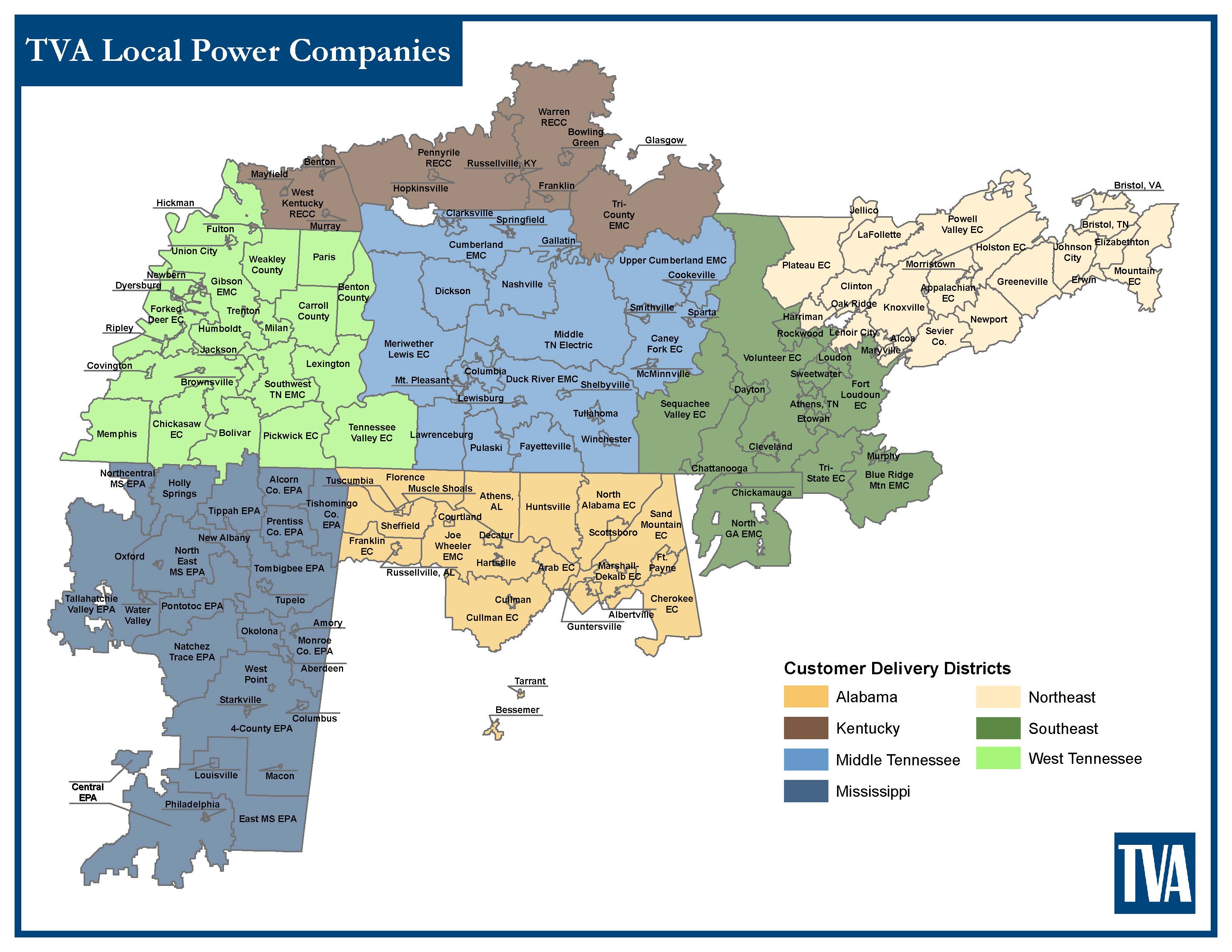 Click the title for more info about each local power company.
Florence Utilities
502 East Dr. Hicks Boulevard, Florence, Alabama 35630,
Founded in 1936, Florence Utilities serves Lauderdale County, Alabama, with electricity, gas and water. Today, the company has more than 48,000 business and residential customers and manages more than 2,500 miles of transmission line.
Local Power Companies by State
Get to Know Your Local Power Company Neighbors
Powered by People You Know is a TVA-sponsored video series that visits local power companies throughout the Valley and gets to know them through the work and home lives of their members. Here, we meet Phillip Chaney, general manager of Scottsboro Electric Power Board.