TVA's Local Power Company Partners
We work hand-in-hand with our local power companies to fulfill our mission of providing low-cost, reliable public power to the 10 million people of the Tennessee Valley. What follows is a full list of our partners throughout the region.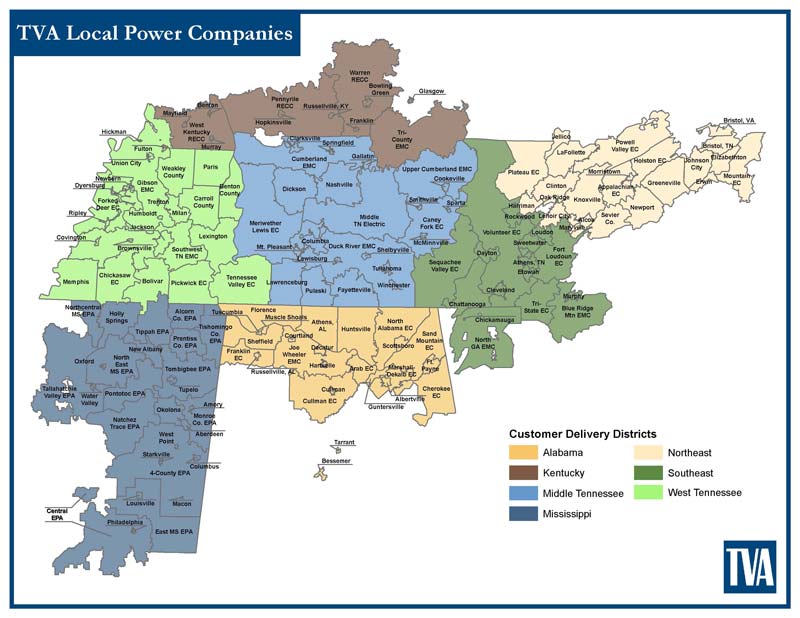 Click a title for more information about the local power company.
Mayfield Electric and Water Systems
301 East Broadway
Mayfield, Kentucky 42066
Mayfield Electric and Water Systems serves the city limits of Mayfield, Ky., and surrounding areas. Their mission is: "We are committed to providing our customers with the highest quality electric, water, wastewater, and internet services at the lowest possible prices. We continually strive to provide our customers with a public utility in which they can be proud." Incorporated in 19402, the company today has about 5,400 business and residential customers and maintains more than 100 miles of transmission line.