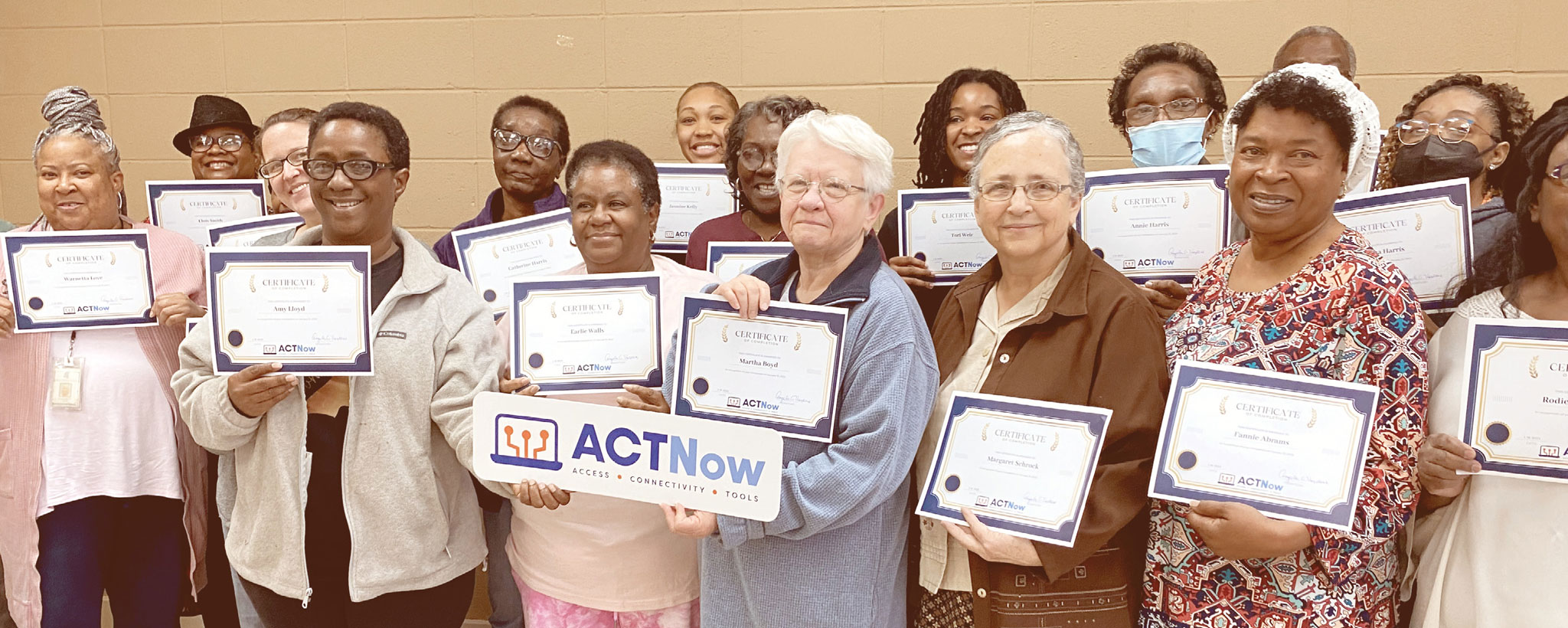 ACTNow
(Access, Connectivity, Tools)
To address the digital divide, the Columbus Housing Authority (CHA) and Columbus Light & Water (CLW) will provide access to digital literacy, connectivity to internet service, and the tools needed for residents to engage in the digital space successfully.
Background
The internet and devices connected to the internet are more important in personal lives than ever before, with access to many critically important functions like schooling, telemedicine, banking and telecommuting now available online. At the same time, communities of color are disproportionately affected by a digital divide that prevents many from using a computer to access these and other critical online services and online information sources. To help bridge this disparity, the ACTNow pilot project seeks to address the digital needs of limited-income public housing residents that relate to healthcare, education and economic prosperity.

Overview

Through ACTNow, various resident groups will gain access to the internet as well as the necessary skills to help close the digital divide. ACTNow will help seniors engage in telemedicine, students access online learning tools, and working adults readily access online workforce development and employment opportunities.
This pilot project will also provide mentoring and programming for students aimed at increasing awareness and knowledge of digital literacy and explaining the role of science, technology, engineering, and mathematics (STEM) in computing. By providing devices, education, and services, ACTNow will enable residents to be more independent and self-sufficient.
To achieve these goals, CHA will provide laptops and mobile hotspots for the community to use. Mobile hotspots will enable various residents to connect to the internet with the community-supplied laptops, and digital literacy classes will be available for varying digital skills levels – residents will learn basic computing skills like word processing and keyboarding, as well as internet skills like internet browsing, emailing, privacy, and security. During this period, ACTNow will serve as a resource for affordable internet so residents can continue to apply their newly developed digital skills in their daily lives.
Objectives
With the goal of providing necessary and needed digital literacy and inclusion, the objectives for this project are
Provide residents with digital equity and literacy
Enhance the use of technology to enrich the quality of life of the residents
Increase self-sufficiency among housing residents
Provide in-home digital devices and access to 50% of all CHA households
The success of this pilot will be measured by the following metrics:

The number of residents who earn computer devices by completing digital literacy classes through the ACTNow pilot project
In-unit internet access obtained by residents
Increased confidence of residents unfamiliar with the internet
Number of new email accounts of residents without an existing email address
Number of students engaged in STEM education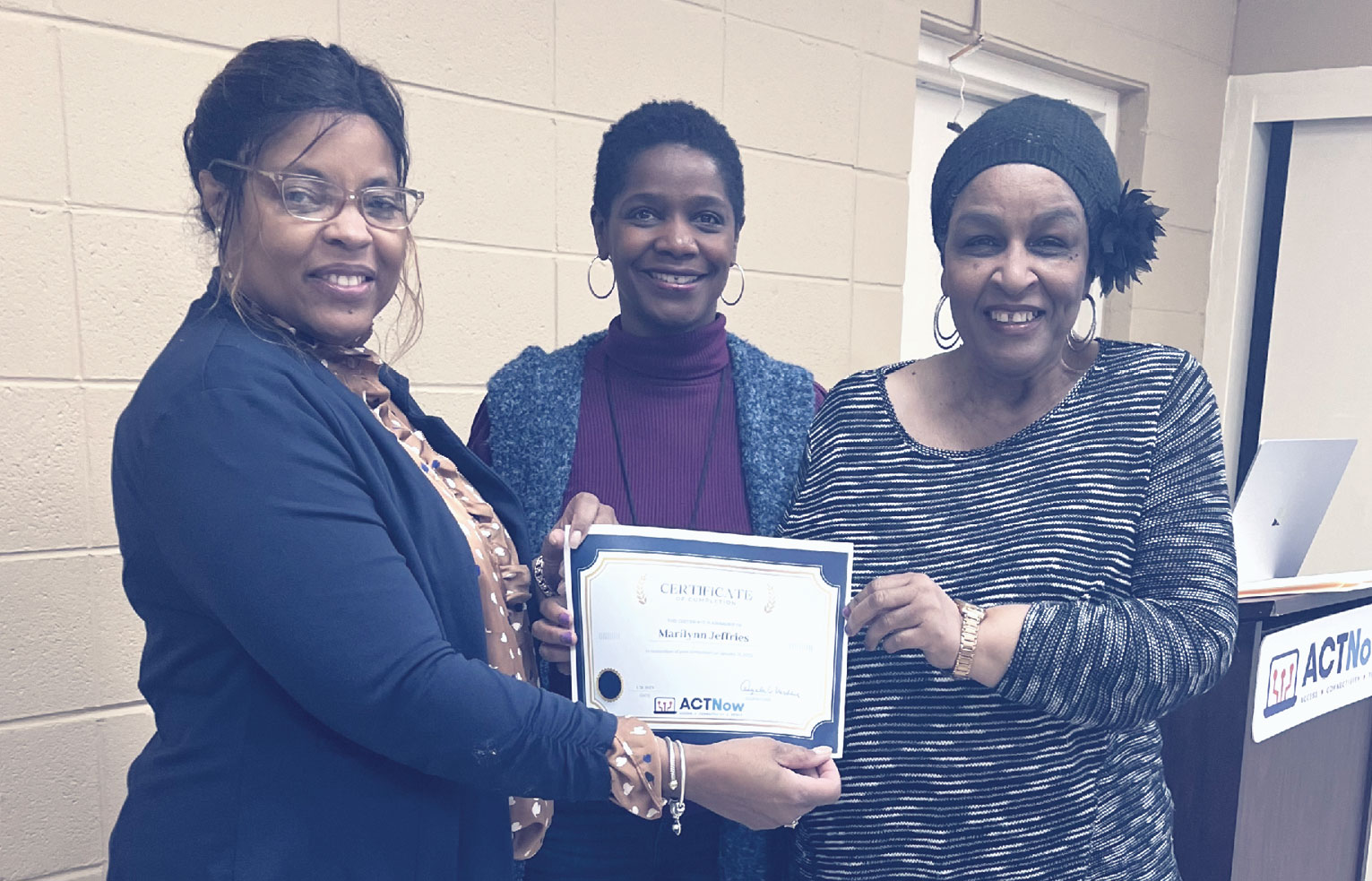 Key Levers for Success
A holistic approach is needed for project success. Without including digital literacy lessons as part of the pilot project, residents may not feel comfortable on their own accessing the internet or using computer technology. Both the technology and the lessons on learning how to use it are equally important in achieving the goals of this pilot.
It is also important to create a knowledgeable team that knows the community and understands the requirements of providing access to the internet. The pilot team has many years of professional experience and a wealth of knowledge to help drive a successful pilot project for increasing access to the internet.
The Team
Debra Taylor is the executive director of CHA, who has been with the organization since 2002. She will oversee the pilot at CHA and ensure equitable access to the pilot for all residents.
Dr. Angela Verdell is a general manager at CLW and a professional with extensive experience creating and implementing public STEM outreach programs for underserved students across the Golden Triangle area. Dr. Verdell has prior experience implementing STEM programs with CHA.
Katlyn Jackson is a senior engineering major at Mississippi State University and the 2021-2022 President of the Mississippi State University chapter of the National Society of Black Engineers (NSBE). NSBE will provide technical support and hands-on training and learning sessions at CHA.
Jacklyn Weir is the current resident service coordinator for Friendly City Resident Council, where she manages and maintains services and programs for CHA. She has more than 30 years of experience involving training, working with families, and community projects.
Friendly City Resident Council is comprised of public housing residents who will provide assistance distributing devices and will help in digital literacy training sessions.
Next Steps / Timeline

Classes are ongoing at CHA. For those interested in learning more about participating in digital literacy classes, please reach out to Jacklyn Weir.
DOWNLOAD SIGNUP INFORMATION

Photo Gallery
Kickoff event