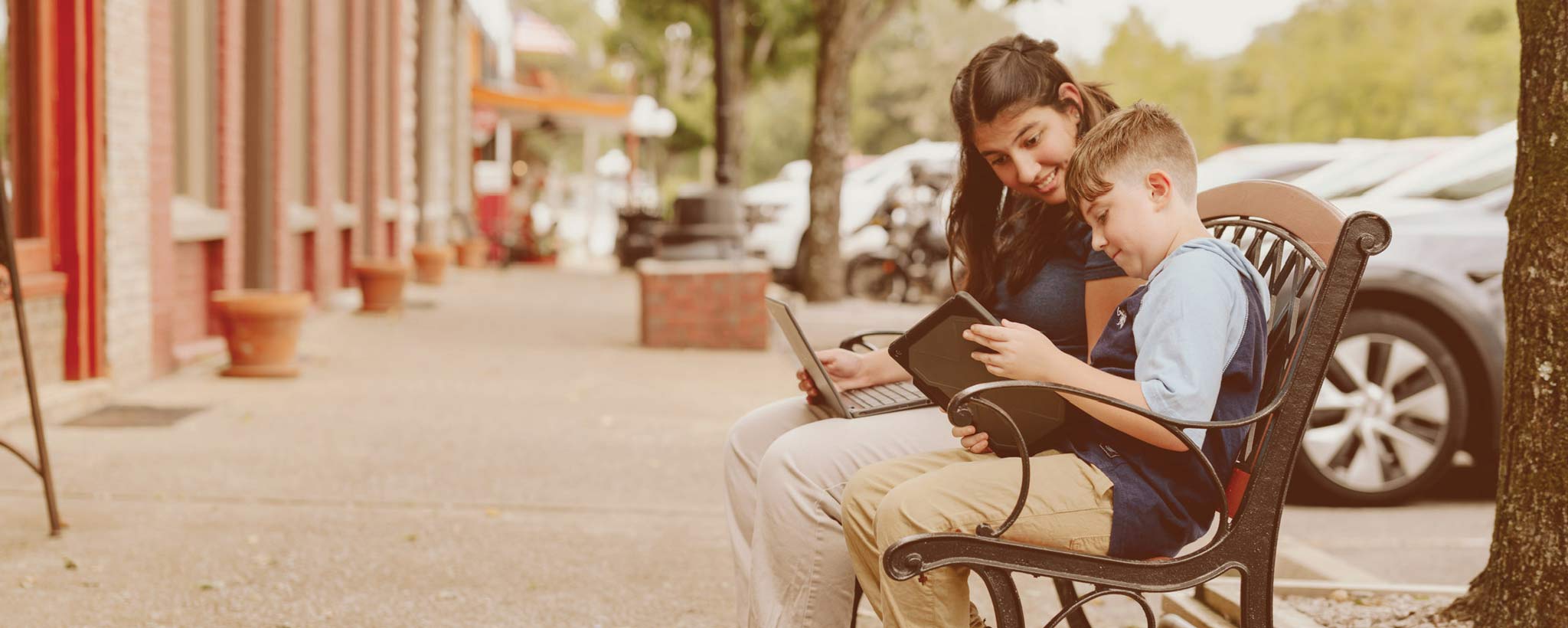 Community Hotspots
To increase public access to high-speed internet service, Pulaski Electric System Energize is installing public Wi-Fi hotspots for the people and communities of rural Giles County, Tennessee.
Background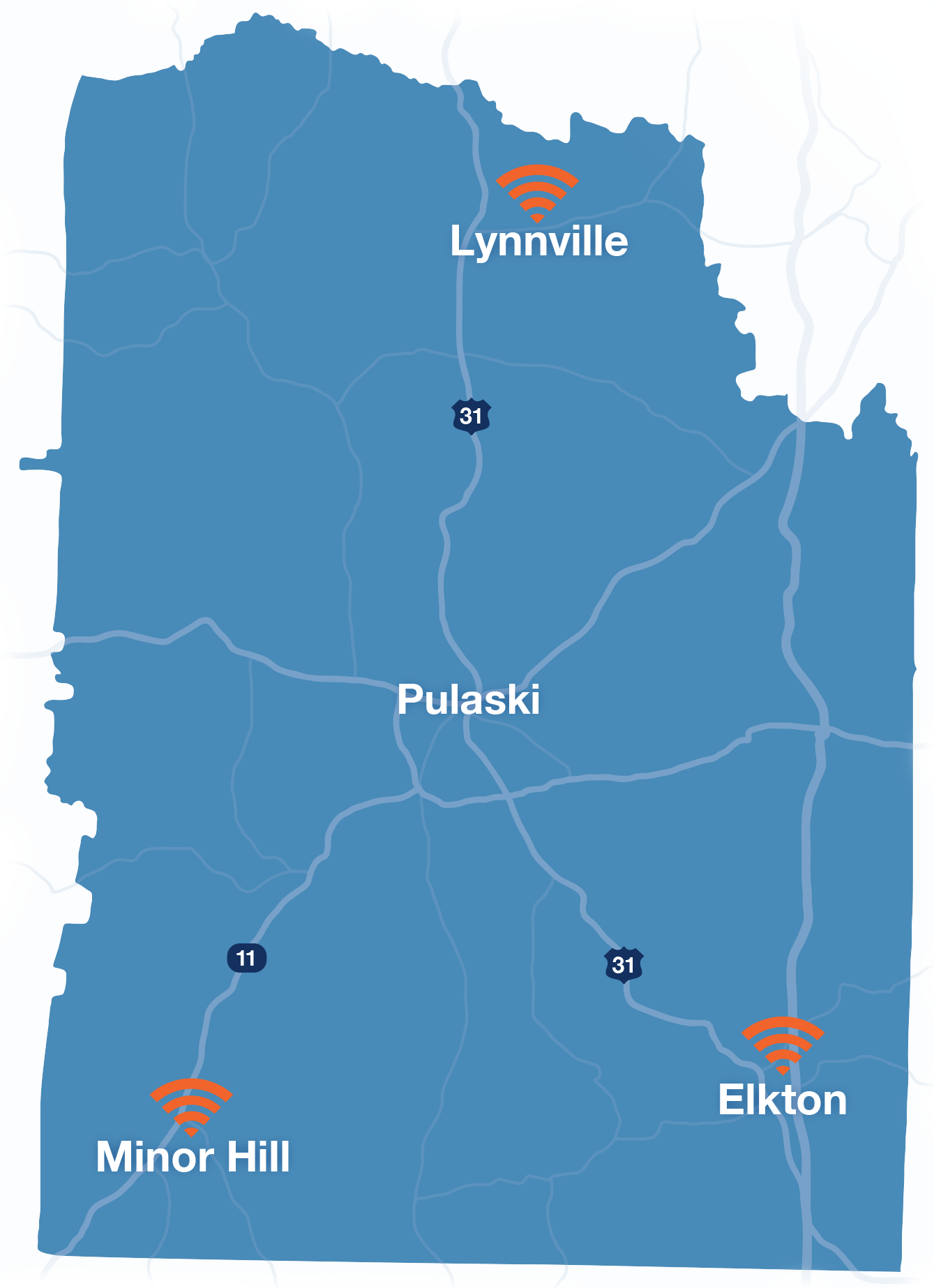 Pulaski Electric System (PES) is the electric provider for much of Giles County and its subsidiary, PES Energize, has been a broadband provider in some portions of Giles County since 2007. As a non-profit utility, PES is committed to the community it serves and is continuously looking for ways to help its citizens enrich their quality of life.
The pilot project areas are small rural communities within the PES Energize existing fiber footprint, where high-speed internet access is inadequate or not available. PES will install community-centric Wi-Fi hotspots in Lynnville, Elkton, and Minor Hill, providing rural residents access to quality internet service.
Access to public Wi-Fi technology in these communities would be transformative; currently, unserved and underserved citizens would be able to connect their connected devices for online needs, like banking or telehealth needs, and school-aged children would be able to connect their school-issued Chromebooks to help them with school assignments.
Overview
The proposed pilot project is an extension of the existing public Wi-Fi system located in downtown Pulaski. Installations in the three rural towns as part of the pilot project will include Wi-Fi hotspots that use mesh technology to connect to each other and fiber-optic point-to-point connections for unified management.
These methods will provide a wide range of coverage within each community. For internet access, citizens could visit an area where the public Wi-Fi system is available. The ideal outcome of this pilot project is for other groups or businesses to adopt the same vision of unity as PES Energize and implement a similar system of Wi-Fi access points for connectivity to the internet in their own communities.

Objectives
The success of this pilot project will be measured by:
Number of internet users per month
Amount of internet used per month
This information will provide PES with information on how often the Wi-Fi spots are used by community members and their feedback on the project's implementation.


"We understand the need for high-speed internet in our rural areas and we hope residents in the area will find this to be very beneficial."
Chelsea Ramsey, PES Energize Lead CSR


Key Levers for Success
There are two key success factors of this pilot project:
PES has experience implementing a similar pilot project with this type of technology.
The mayors of the three towns that will receive Wi-Fi hotspots are excited to have this important connectivity technology in their communities.
Chelsea Ramsey – PES, team lead


Garret Laarman – PES, previous Wi-Fi installation project experience


Bobby Jones – PES, project budget and development


Melinda Brown – PES, Wi-Fi installation location development


Daphne Long – PES, Wi-Fi installation location development


Emily Skeets – PES, Wi-Fi installation location development


Tamieka Russell – PES, Wi-Fi installation location development, device distribution and digital literacy training


Photo Gallery
Kickoff Event