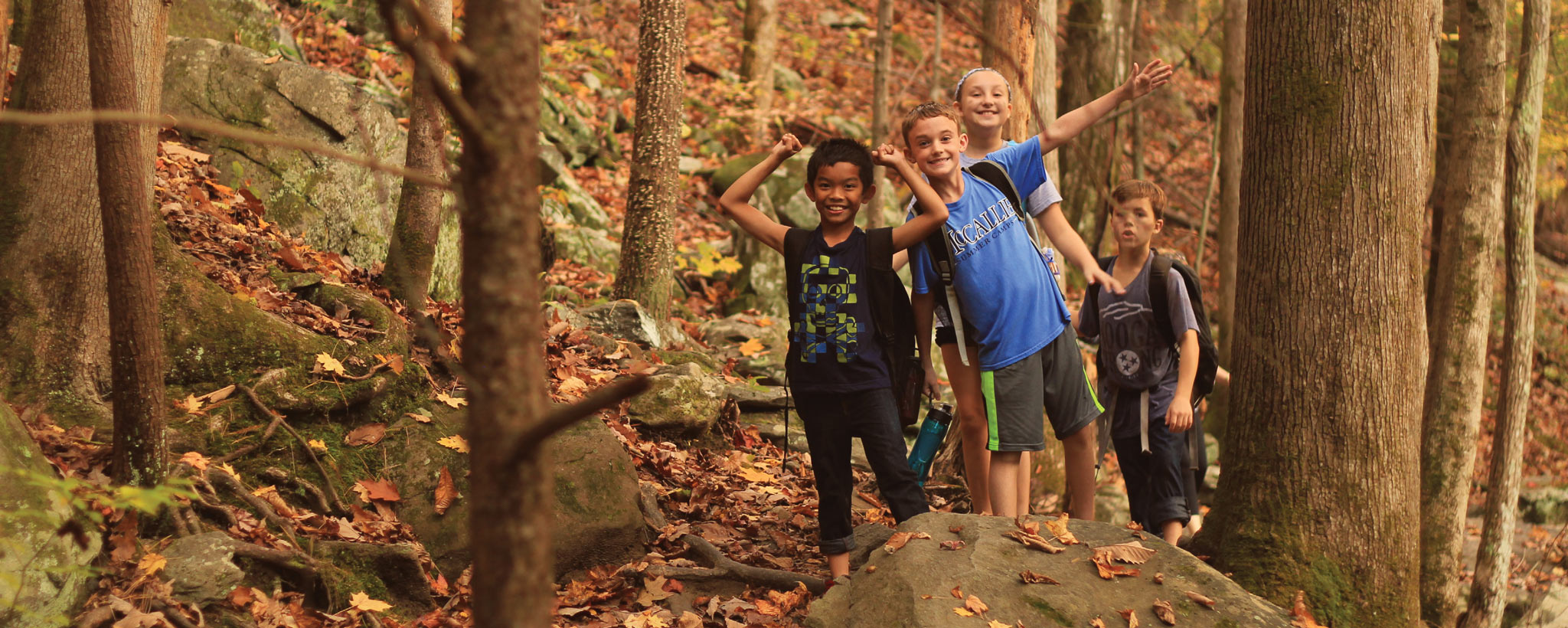 Living Building Certified Education Center
Great Smoky Mountains Institute at Tremont is retrofitting a historic farm that borders the Great Smoky Mountains National Park to be Living Building Certified to create a space that incorporates the benefits of nature and sustainability with a focus on better-serving minority and marginalized communities.
Background
The Great Smoky Mountains Institute at Tremont (Tremont) has been carrying out its mission of "connecting people to nature" for over 50 years. However, not everyone has equal access to the benefits of nature. Compared to the makeup of the national population, the percentage of visitors to public lands is disproportionally white. Additionally, exacerbated by the pandemic, financial and cultural barriers prevent minority and marginalized communities from having the same access that others do. A study found that during the first year of the pandemic, youth from lower-income families, especially those of color, experienced far less time in nature and an increase in mental health challenges as a result. As time spent outdoors has been found to significantly impact health, wellness, and mental well-being, there is an opportunity for Tremont to meet this need for underserved communities.
To be able to offer equitable and just access to all those who wish to utilize their programs, Tremont needs to increase their capacity for programs. Due to the need to mitigate the risks of COVID-19, their maximum occupancy rate was 20%, with a waiting list for all of their programs. By expanding residential facilities and diversifying its programs to include day programs, workshops, and research projects, Tremont can accommodate new and diverse audiences.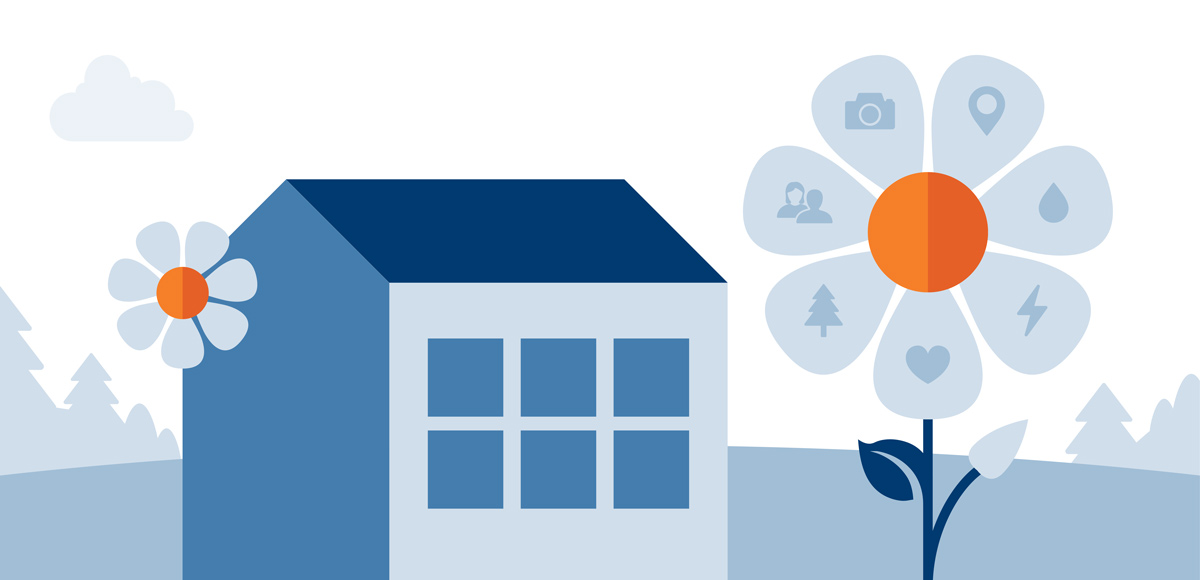 Overview
The pilot project is the first phase of Tremont's plan for a second campus expansion on 194 acres that border the Great Smoky Mountains National Park. The land, which was purchased in 2019, will allow Tremont to host non-residential programs, including day programs, workshops, and research projects. Retrofits of an existing brick home and barn constitute Phase I. The brick home will be converted into a residential and office building and the barn into an educational classroom. The residential and office building and the barn will meet the requirements of the Living Building Challenge. Living buildings are regenerative, create a positive impact on the human and natural systems that interact with them, and connect occupants to light, air, food, nature, and the community. The result will be the first Living Building in the TVA region, empowering the community and increasing sustainable literacy.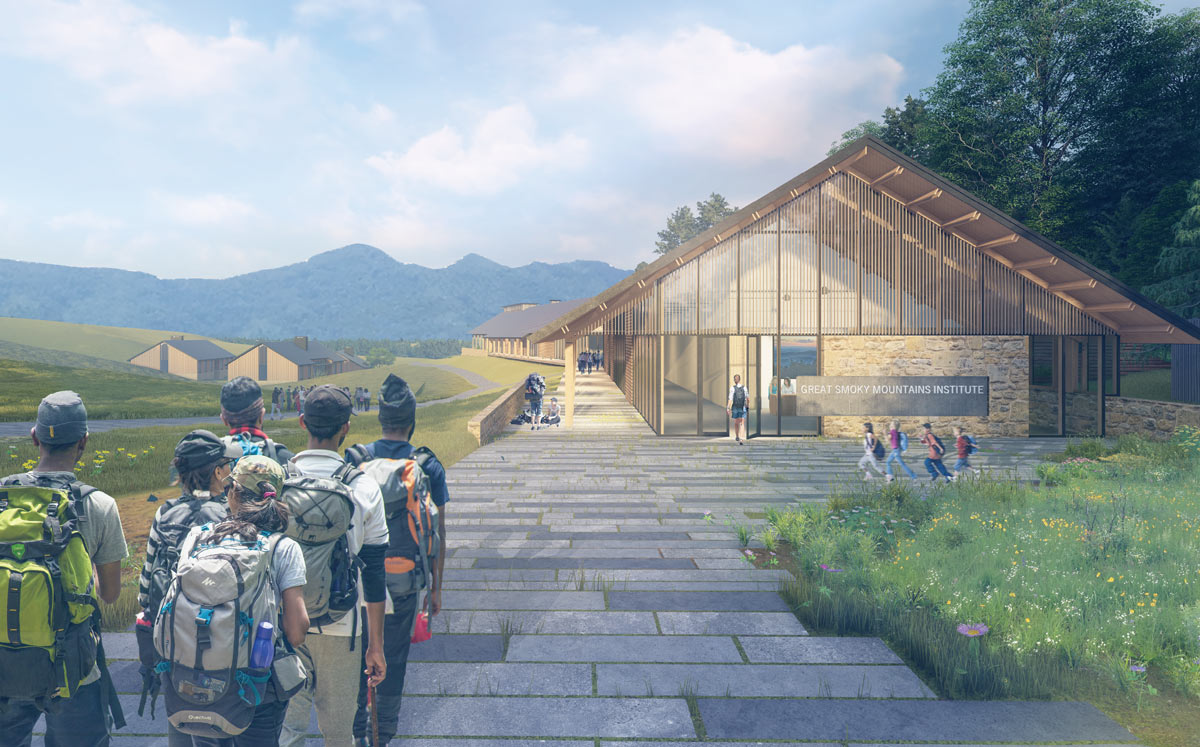 Building Rendering by Hennebery Eddy
Objectives
With the goal to expand equitable access to the benefits of nature, the objectives of this project are:
Build an understanding of how people and buildings in the region interact with renewable energy, technology, and the natural world
Increase interest, demand, and literacy regarding clean energy
Affect behavior change that advances a more sustainable, innovative, and connected economy
The success of this pilot will be measured by the following metrics:
Net positive energy consumption (generating more energy than consumed)
Partnerships with local vendors and businesses
Engagement of local community
Amount of materials sourced locally
Number of contracts from minority-owned businesses

"We aim to build a campus that achieves the Living Building Challenge, which sets forth an ambitious campus that doesn't just do less bad for the environment, but one that actually restores the environment."
Catey McClary, Great Smoky Mountains Institute at Tremont, President, and CEO
Key Levers for Success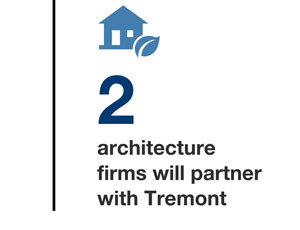 Many factors contribute to the success of this project. Most notably, to ensure success in the design and construction phase, Tremont will partner with both two architecture firms, one that is a local firm and one that has an extensive background designing living buildings. Additionally, focusing on the primary reason for this project, to benefit people, public meetings and surveys with local stakeholders will shape programs and communications materials that will help share the story and raise awareness.
The Team
Catey McClary, president, and CEO, Great Smoky Mountains Institute at Tremont
Will Ives, architect, Hennebery Eddy
Pete Munoz, senior engineer, BioHabitats
Melissa Lapsa, Oak Ridge National Laboratory's Building Technologies and Research Integration Center
Next Steps / Timeline
Spring 2023: Detailed engineering design