Background
ParkServe data indicates that a majority of citizens living within a 10-minute walk of nearly all City of Knoxville Parks & Recreation Department facilities are limited- to moderate-income. Additionally, while internet service is available to most Knox County residents, there are many households within the City of Knoxville that do not have internet services. Through pilot project funding, the Parks & Recreation Department strives to reduce the digital divide within its community by providing Wi-Fi access and various technologies at its 15 locations throughout Knoxville. Citizens of all ages will now have opportunities to access digital literacy and other technology classes, such as "Computers for Beginners" for adults or "Coding and Video Editing" for children. The Parks & Recreation Department believes the increased Wi-Fi access, publicaccess computers, and additional state-of-the-art equipment will allow its staff and partners to provide next-level opportunities to the community.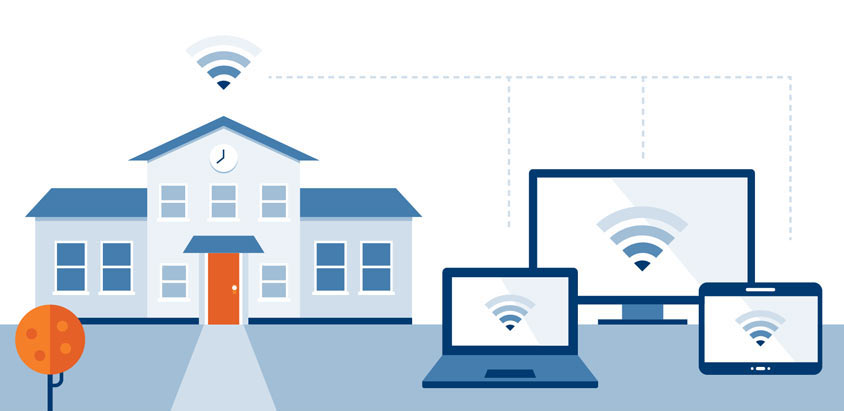 Overview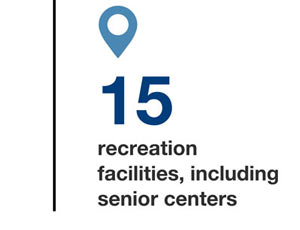 While the City of Knoxville Parks & Recreation Department was already planning to provide Wi-Fi access and public computers in its recreation facilities, this pilot project will allow the department to expand its scope to include smart TVs, portable laptops, tablets, and other equipment. The facilities are open Monday-Friday and provide various classes and educational opportunities to community members. Since membership is free, and most programs are free or require a very small fee, this pilot project will help expand internet connectivity and available technology-centered programming within the community.
Objectives
Metrics for the success of this pilot project include:
Device and facility use
Number of programs offered
Program attendance
Program feedback
By tracking this information, the City of Knoxville can learn more about how community members use new technology and program offerings at the community centers across Knoxville.
Key Levers for Success
The City of Knoxville has the support of city leadership and survey data to justify adding various technologies to the facilities. Additionally, the Parks & Recreation Department has decades of experience providing programs that are no- or low-cost for the community. This will help drive interest and participation in expanded programs with new technologies.
This pilot project has already connected working with others in the community to increase digital literacy and access across Knoxville. eKnox, a digital inclusion program led by the Knoxville Chamber of Commerce, will host in-person classes at one of the recreation centers in the fall of 2022. eKnox not only provides digital literacy classes but also provides access to low-cost devices, like Chromebooks, and helps participants sign up for affordable internet options. By working together with eKnox, the Parks & Recreation Department can help more members of the community bring home the knowledge acquired and technology tools used at the recreation centers.
The Team
Sheryl Ely is the director of the City of Knoxville Parks & Recreation Department and will provide administrative leadership and guidance and coordinate partnerships with local organizations.
Aaron Browning is the deputy director of the City of Knoxville Parks & Recreation Department and will serve as the team lead for planning and implementation. He is the department lead for the online registration systems and security cameras and has worked closely with city vendors on many projects. Aaron also manages the Parks & Recreation Department's social media pages. Nikki Crutcher is the recreation superintendent for the City of Knoxville Parks & Recreation Department and oversees recreation center staff and recreation supervisors.
Angie Davidson is the administrative supervisor and manages the City of Knoxville Parks & Recreation Department's annual budget and will manage the expenses and reporting related to this funding.
Brian Blackmon is the director of the City of Knoxville Office of Sustainability and will provide additional assistance throughout the process.
Next Steps / Timeline