Looking to make a long-term investment to meet your businesses sustainability goals?
Green Invest is a proven, award-winning model that offers business and industry an effective, timely, and cost-competitive solution to aggressively meet their sustainability goals. The program matches customer driven commitments for renewable energy with new-to-the world, in-Valley renewable projects by leveraging a competitive procurement process. Businesses who partner with TVA are able to benefit from TVA's scale and negotiating expertise in attracting a wide variety of potential renewable projects at economic prices.
Program highlights:
Up to a 20-year agreement
Economies of scale and competitive process ensure the lowest-cost solution
Utility-scale renewables, ideal for business and industry customers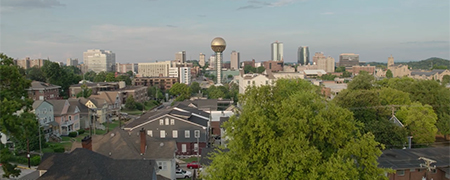 Knoxville #1 in Southeast for Solar Investment
Knoxville Utilities Board (KUB) and TVA are helping meet the sustainability goals of the City of Knoxville, and KUB's commitment to over 500MW of solar through the Green Invest program has made Knoxville the top city in the southeast for solar investment! Read more or watch the video!
Harnessing Solar Power for the Valley
Thanks to a partnership between Vanderbilt University, NES, TVA, and Silicon Ranch, more large-scale solar power will be harnessed to reduce the carbon footprint of and drive prosperity in the Tennessee Valley. Vandy's second Green Invest project brings the university's total solar commitment to 60 MW. Read more or watch the video!
Driving Renewable Commitments Forward
GM, TVA and Warren RECC are committed to developing innovative solutions including 28 MW of solar to power the GM Bowling Green Assembly, home of the Chevrolet Corvette. GM's second Green Invest deal will be sourced from a new solar farm in nearby Logan County, KY that is expected to be online in 2023. Watch the video to learn more!
A little bit of sunshine in your Tennessee Whiskey
Duck River (DREMC) leveraged the Green Invest program to meet the renewables energy needs of their customer, Jack Daniel's. 30 MW or 75% of the electricity needs to make the global supply of Jack Daniels will come from a new solar farm that will be constructed only a few miles from the distillery. Watch the video to learn more!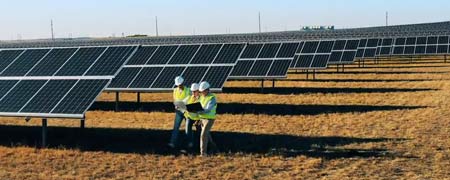 Starkville Utilities
Utilities has agreed to purchase 30 megawatts of solar energy, which is equivalent to 15% of Starkville's annual electricity consumption. In addition to providing a local, clean and cost-effective renewable energy option for customers, the utility's participation in Green Invest will help maintain the city's Valley Sustainable Communities gold status. Read more or watch the video!
Participating Local Power Companies
Learn more about how to participate in Green Invest with your local power company. Just check this list to see if yours participates and get contact information.