If you work in water resources at TVA, as specialist Shannon O'Quinn does, life is a challenge. After all, your job is watching after a watershed that ranks number one in the entire United States in terms of aquatic biodiversity. That's a lot of flora and fauna that needs tending. And whenever a weak link in the ecosystem is detected, swift and serious action must be taken. Such is the case with the Sicklefin Redhorse.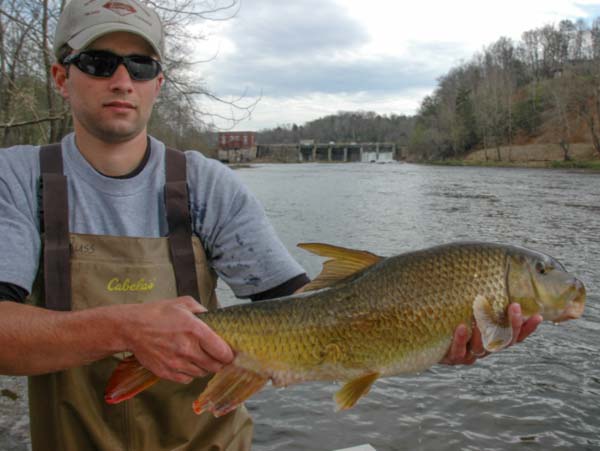 The species lives in the far eastern corner of the Tennessee Valley in the Hiwassee River and the Little Tennessee River systems—both of which are part of the Tennessee Valley Watershed—and in the reservoirs at Nottely, Chatuge, Hiwassee and Fontana dams.
And nowhere else in the world.
The Sicklefin Redhorse, once an important food source for the Cherokee people, is dwindling in population, explains O'Quinn, prompting early response and intervention. "Right now it's not listed as a threatened or endangered species," he says. "It's a fish of concern, and we are actively working to prevent it from ever being listed as endangered."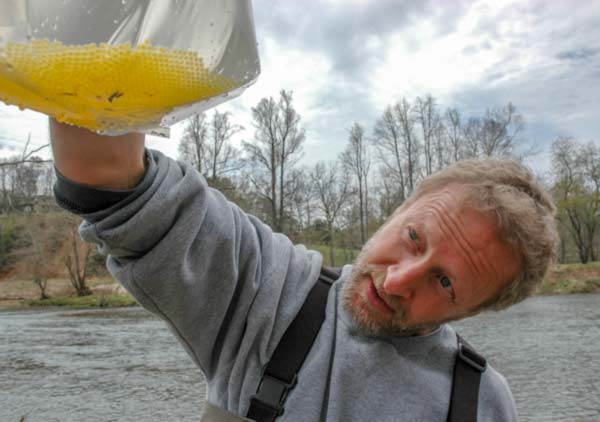 By "we," O'Quinn means TVA and a consortium of partners that includes the U.S. Fish and Wildlife Service, North Carolina Wildlife Resources Commission, Eastern Band of Cherokee Indians, Georgia Department of Natural Resources, Duke Energy Carolinas and Brookfield Smoky Mountain Hydro. Together, the partners are working to conserve and expand the populations and habitat of the Sicklefin Redhorse species (a.k.a., moxostoma sp.)—and to raise awareness of the conditions that are causing the decline in its natural population.
Pollution is chief among these causes, mostly caused by run-off, O'Quinn explains: "Fertilizer, storm water from subdivisions and towns, oil and gas that people have dumped down the storm drains—all of these make it directly into the streams and are poisonous to fish. We're doing a lot of work educating people about the issue."
"We're also working on an outreach program called 'Shade Your Stream,' teaching people to plant trees and other vegetation along the shoreline to prevent erosion, regulate water temperature and form a buffer for run-off," O'Quinn says.
Meanwhile, an equal amount of effort is going into expanding the fish populations. According to Gary Peeples, public affairs officer for the U.S. Fish and Wildlife Service, his agency is working with the North Carolina Wildlife Resources Commission, the Eastern Band of Cherokee Indians and Conservation Fisheries Inc. to harvest the eggs from the fish, raise them in hatcheries, then restock them to the rivers to increase their chances of survival. They also are working to expand the range of the species into the Tuckasegee River.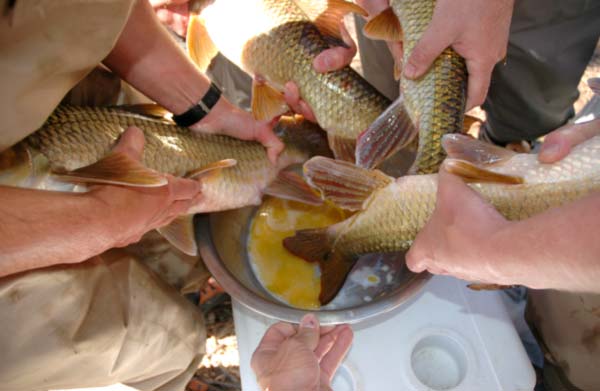 All photos courtesy of Mark Cantrell
What would happen if the effort failed? It's hard to predict, but the outlook would be negative. Aside from losing a beautiful fish, "if you take out a species, you affect the entire ecosystem," O'Quinn says. "You will see impacts somewhere down the line, but maybe not in ways you expect. It could be this fish is a food source for other fish you're looking for, or it could make room for an invasive species to move in. We just don't know."
So far, TVA has committed $200,000 toward the cause of our never having to find out.