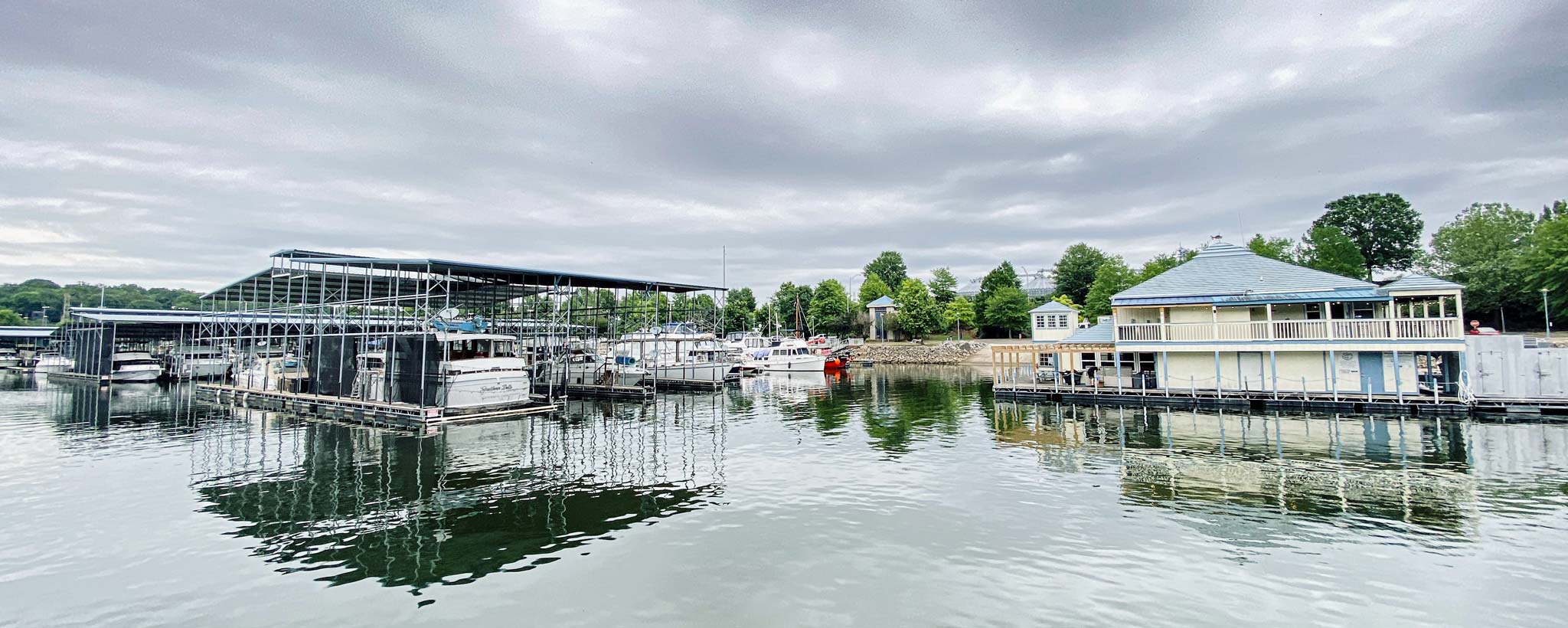 Tennessee Valley Clean Marinas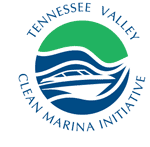 Marinas are home base for all the splashy boating lake fun of summer. When they go the extra mile to be environmentally sound, the good only gets better.
Nothing rivals the sights and smells inside a lakeside marina in the summer. Laughing children with suntanned skin. Potato chips in sodden fingers. Coolers are being filled with sodas and ice; life vests are everywhere. The coconut-lime tang of tropical sunscreen mixed with hot dogs roasting on a grill. Families fishing off the dock.
And then there's the sweet anticipation of being out on the lake—or happy satisfaction of being all boated out and just back on land.
In short, it's a little slice of paradise. What could make it better?
Only one thing: Sound environmental practices that keep the lake a lovely haven away from the hectic pace of life in the city. That's why TVA founded the Tennessee Valley Clean Marina Initiative to help marina owners and operators protect water quality. The program addresses issues such as oil and gas control, sewage management, marina siting, and erosion prevention.
So when you see the Tennessee Valley Clean Marina flag or logo, you know your marina is truly clean and green. "It's a statement that says the marina cares about its customers—not only about their enjoyment today," says Melinda Watson, watershed representative and program manager of the Tennessee Valley Clean Marina initiative, "but also about preserving the beauty and natural diversity of the Valley for generations to come."
Is your marina on the list (below, listed by the lake)?
Blue Ridge Lake
Boone Lake
Chatuge Lake
Cherokee Lake
Chickamauga Lake
Douglas Lake
Fontana Lake
Fort Loudoun Lake
Fort Patrick Henry
Guntersville Lake
Hiwassee Lake
Kentucky Lake
Nickajack Lake
Norris Lake
Nottely Lake
Parksville Lake
Pickwick Lake
South Holston Lake
Tims Ford Lake
Watauga Lake
Watts Bar Lake
Wheeler Lake
Information for Marina Owners
Want to join the club? TVA has developed a guidebook for marina owners and operators that outlines practices designed to minimize pollution and erosion, methods of educating the public, federal regulations and more. Download a copy of the Tennessee Valley Clean Marina Guidebook.
To make it easier for marinas to track their progress, TVA has created a checklist that follows the Guidebook.