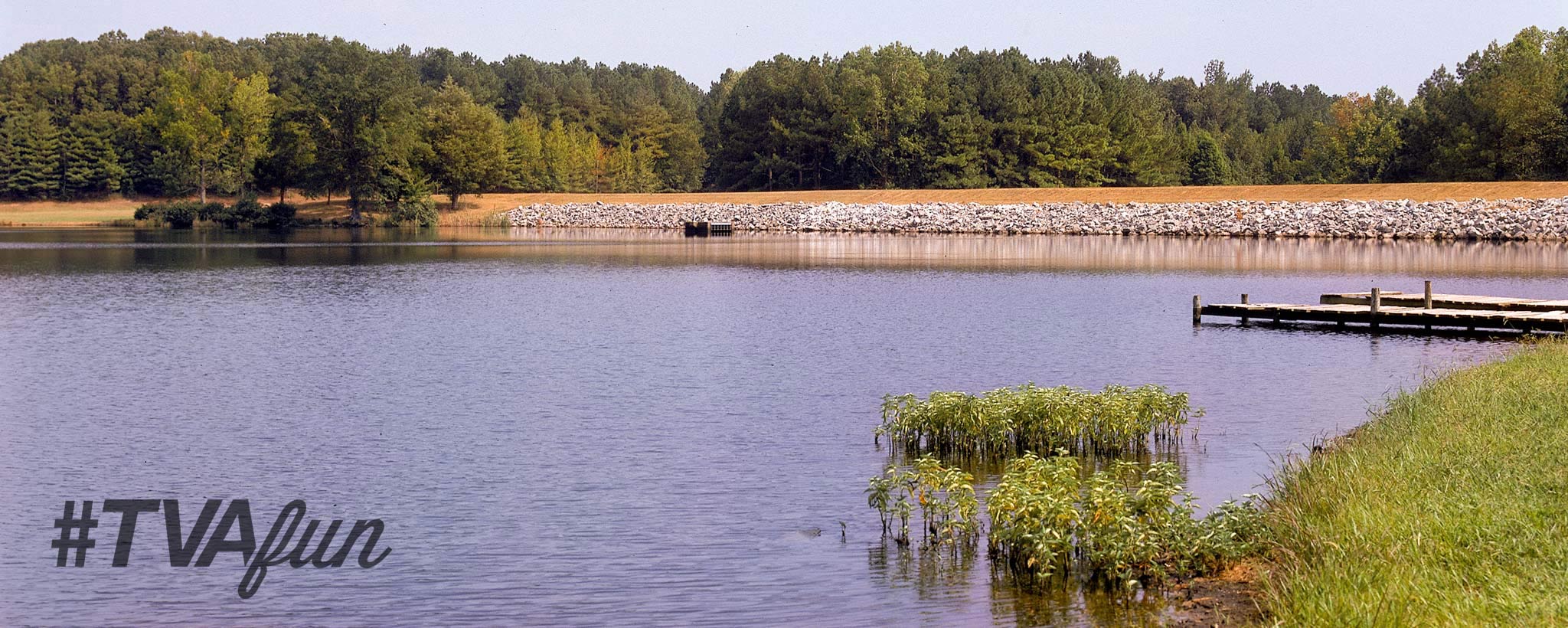 Beech Getaway
You don't have to go big to have your fun on the lake. If you live in West Tennessee, you can think small—and still have a good time—on the seven Beech River lakes.
Picture a gorgeous summer Saturday on a TVA reservoir, and chances are you'll think of one of the big ones—Norris, Douglas, Cherokee, Wheeler, Guntersville, Kentucky. You know, the ones often likened to the Great Lakes of the South. Unless that is, you live in middle West Tennessee when your water fun comes in smaller packages—those developed as part of the Beech River project of the late 50s and early 60s.
Seven Sisters
These small, lesser-known lakes— Beech, Cedar, Pin Oak, Pine, Sycamore, Dogwood and Redbud—are hardly lacking for fun. Each is surrounded by boat ramps, undeveloped public land, fishing piers, trails, and all the usual accouterments of summer lake fun. Two—Beech and Pine—are prime water skiing destinations, with developed day-use areas and concessions stand.
Beech Lake is particularly whoo-hoo worthy, says Jimmy Lemmond, TVA recreation engineering specialist, Recreation & Shoreline Management. "Beech is a main draw for the entire region," he explains. "We've partnered with the local Beech River Watershed Development Authority to work on a new bathroom there, plus a playground, courtesy dock, swim beach, ADA-accessible picnic area, and boat ramp. And that's to say nothing of the main attraction: The Beech Lake Family Campground.
TVA Microcosm
That's a big number considering Beech Lake's remote, rural location: The nearest town, Lexington, Tenn., has a population of under 7,500. But it, and its sister lakes, have been recreation draws and economic development drivers for the area since they were formed in the 1960s.
In a way, the Beech River lakes are a microcosm of TVA itself. Back in the 1950s, residents of the Beech River area were struggling with flooding and soil erosion, much as the Valley was struggling when TVA was first formed, according to Lemmond. "Local residents banded together and formed the Beech River Watershed Development Authority [BRWDA]," he says. "TVA had just finished building a lot of its dams and had itself formed a Watershed Development Group to look at water issues on tributary rivers. And so TVA started working with the local group to come up with a plan."
TVA built seven dams, which formed the seven lakes, and in the grand tradition, they served multiple purposes: they controlled flooding and erosion, allowed for recreation and economic development, protected regional aquatic life, provided waterfront property for development, and—in the case of Beech Lake—supplied water for residents and industry in Lexington. Today TVA maintains the dams; BRWDA maintains the land and shoreline.
Something for Everyone
Beech Lake is action-packed by design. "Fishing is good on Beech Lake because we work with TWRA to keep it stocked," says Griggs. "We hold several bass fishing tournaments on Beech each year. We hold a lot of other events, too, including charity races, bike festivals, school concerts on a stage by the lake, and a big Fourth of July celebration with fireworks and a barbecue contest. That really brings the community together. "
But the smaller lakes provide a more introspective recreational experience. "I'm the kind of person who likes hiking and fishing and hunting in solitude," says Lemmond. "I'm happiest when there aren't a lot of people around. And you can really find that quieter experience on the smaller lakes, like Redbud and Cedar."
Pin Oak—which has been turned over to the State of Tennessee to run as a part of Natchez Trace State Park—is especially tranquil. For those looking for a three-day getaway, Pin Oak offers 10 rental cabins, plus a guest lodge with a swimming pool.
In short, whether you want to hunt, hike, boat, bike, swim, socialize, fish, picnic, play or simply escape urban life for a while, you can do it all on West Tennessee's Beech River lakes.
Find Beech Lake: Beech Lake is located south of I-40 midway between Nashville and Memphis near the junction of US 412 and TN 22 near Lexington, Tenn.
It's always a good time for fun on the Tennessee Valley's lands and waters. Not sure where to start? We have you covered! Check out some of the best recreational activities on our reservoirs. While you're enjoying the lakes, trails, picnic areas and campgrounds, share your own stories and photos on Instagram using #TVAfun.
River Neighbors Newsletter
Get the all the latest news and inside information about recreation on TVA public lands and lakes.