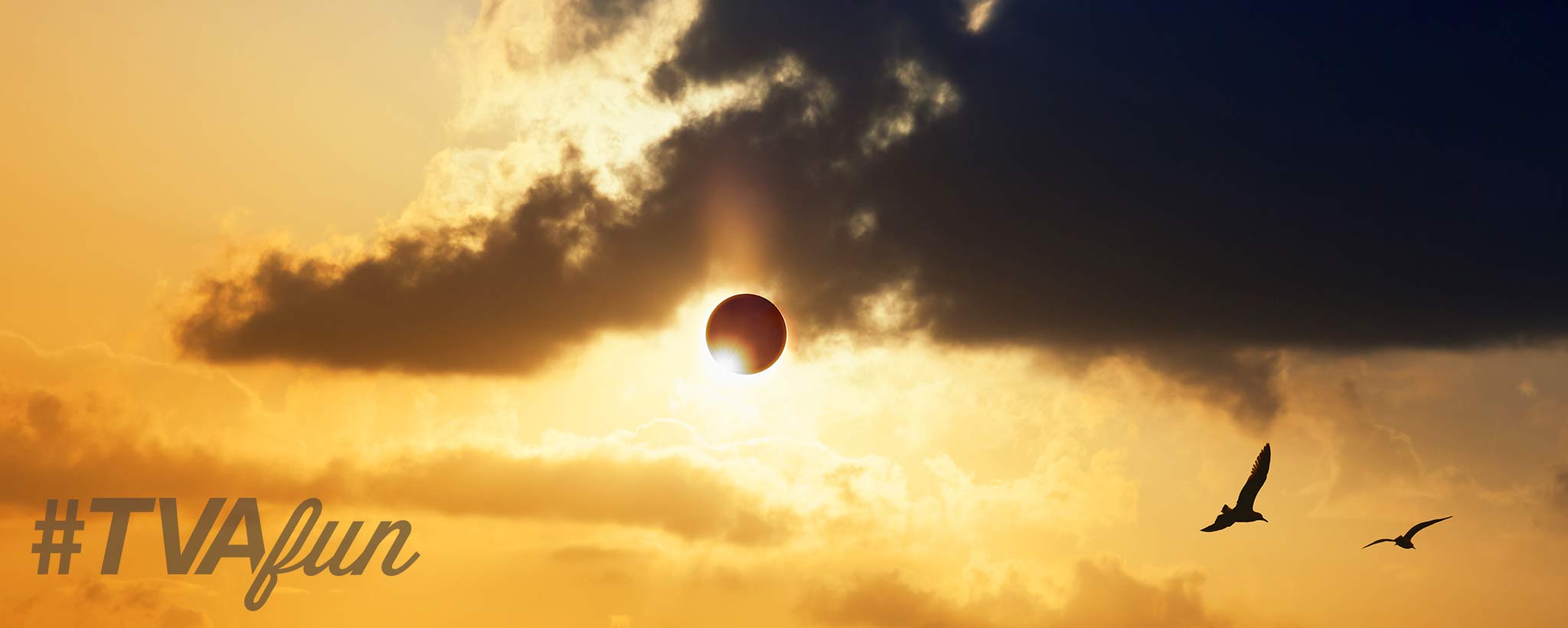 TVA Readies for Eclipse Visitors
What are you doing for the August 21, 2017, solar eclipse? Consider taking in the view on one of the South's most beautiful reservoirs.
JULY 19, 2017—With about 200 million people living within a day's drive of the path of the total eclipse across the country, tens of thousands of people are expected to descend on the Tennessee Valley in order to view the August 21 cosmic event.
Before all eyes are looking up that day, experts at TVA are looking around to ensure their public sites are ready to handle the expected crowds.
"We're preparing for the eclipse like any other busy holiday weekend," says Jerry Fouse, TVA's recreation strategy specialist. Fouse says TVA has plans in place to address public safety, restrooms and litter control. "With all the folks visiting, we want our recreation areas perfect so they keep coming back."
Fouse and his team have about 12 billion reasons to keep TVA public lands in top shape. According to a 2017 University of Tennessee Study, the annual value of recreation on the Tennessee River reservoir system for the region is worth $11.9 billion. Keeping TVA areas ready to accept visitors helps stimulate local businesses as they cater to tourists visiting the state to experience the total eclipse
And that's a good thing. "We're open for this unique opportunity, and we want everyone to safely see the eclipse and enjoy the Valley's southern hospitality," says Fouse.
Eclipse Expectations
While many TVA campgrounds are already booked, there are plenty of free TVA sites and Tennessee State Parks (see column at right) where visitors can see the eclipse.
TVA's campgrounds are already booked, but you can catch the view from day-use recreation areas on dam reservations. For the best view of the total eclipse, Fouse recommends the following TVA locations: Fontana, Tellico, Fort Loudon and Watts Bar.
Fouse reminds folks who plan to visit TVA public lands that they should only camp and park in designated areas and never cross any safety barriers. In addition, in order to keep everyone safe, stopping on roads over dams will not be permitted. For viewing safety tips, visit the NASA eclipse site.
If you're in or visiting the Tennessee Valley to view the eclipse, don't forget to record your experiences and share photos and videos using the hashtag #TVAFun. Tagging #TVAFun will enter you to win a GoPro camera.
It's always a good time for fun on the Tennessee Valley's lands and waters. Not sure where to start? We have you covered! Check out some of the best recreational activities on our reservoirs. While you're enjoying the lakes, trails, picnic areas and campgrounds, share your own stories and photos on Instagram using #TVAfun.
River Neighbors Newsletter
Get the all the latest news and inside information about recreation on TVA public lands and lakes.