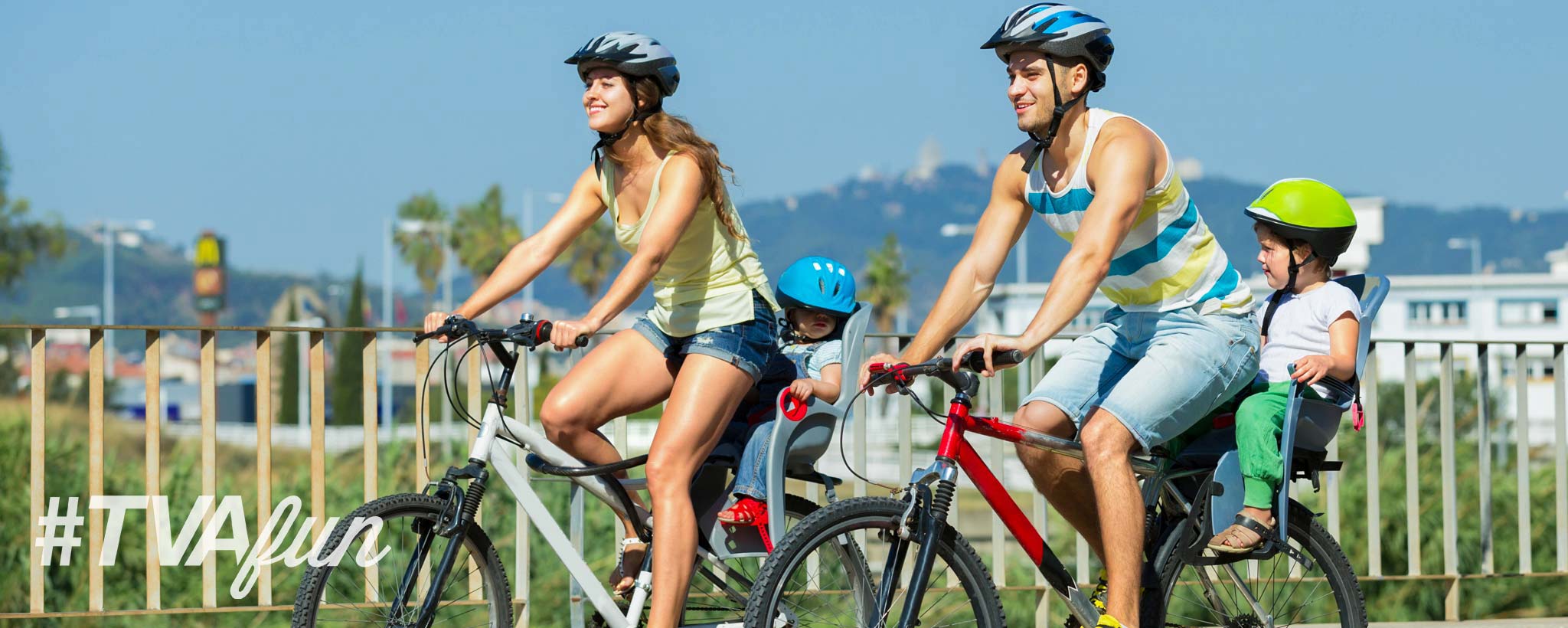 Urban Mountain Biking
Just because your bike was made to handle rocks and roots doesn't mean it can't perform on pavement, too. Try one of these urban biking trails, five of the best in the Tennessee Valley.
The Wolf River Greenway
Memphis, Tenn.
This 36-mile greenway follows the Wolf River from the heart of Memphis to the suburbs of Collierville and Germantown, taking you through forests and wetlands along the way. You can also connect other trails, such as the Shelby Farms Greenline. Learn more about the Wolf River Greenway.
Urban Wilderness
Knoxville, Tenn.
Knoxville's Urban Wilderness is made up of three different sections: the South Loop Trails, the Baker Creek Reserve, and the Battlefield Loop. With over 42 miles of trails to choose from, bikers of all skill levels are sure to find a path that works for them. Get more information about Knoxville's Urban Wilderness.
Music City Bikeway
Nashville, Tenn.
Follow this 26-mile trail from east Nashville to west Nashville, traveling through parks, greenways, and Downtown. The Music City Bikeway passes through 30 Nashville hotspots, including LP Field, Riverfront Park, and more—it's a great way to get to know the town. Learn more about the Music City Bikeway
Stringers Ridge Park
Chattanooga, TN.
Just a few minutes from downtown Chattanooga, Stringers Ridge Park has trails ranging from easy to difficult. These ten miles of trails take you through the eponymous park, which offers great views of the Tennessee River. Click here for more on Stringers Ridge Park.
Tanglefoot Trail
Houston, Miss.
This trail is no small feat—stretching a little over 43 miles, it travels through six towns as well as forests, wetlands, and farmlands. Take the time to visit the communities and learn about the history of this trail while you're out! Read more about the amazing Tanglefoot Trail.
It's always a good time for fun on the Tennessee Valley's lands and waters. Not sure where to start? We have you covered! Check out some of the best recreational activities on our reservoirs. While you're enjoying the lakes, trails, picnic areas and campgrounds, share your own stories and photos on Instagram using #TVAfun.
River Neighbors Newsletter
Get the all the latest news and inside information about recreation on TVA public lands and lakes.