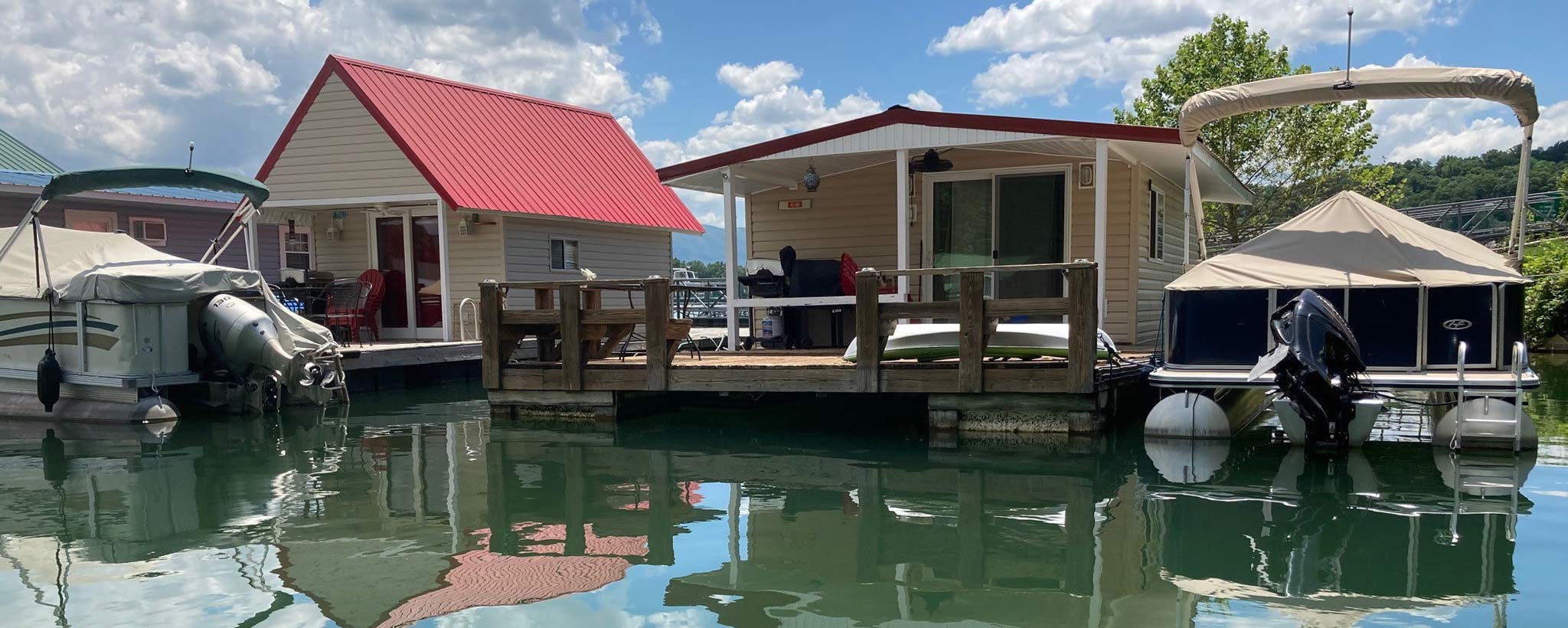 Floating Cabins
Register your floating cabin now.
Owners of floating cabins are required to register the floating cabin with TVA. Registration forms may be emailed to fc@tva.gov or mailed to the address on the registration form. There is no fee to register. Once the registration is confirmed by TVA, floating cabin owners will receive an orange tag to place on their cabin to indicate compliance with the registration requirement. Registration is a required first step for floating cabins; it is not an approval of the floating cabin nor is it a guarantee that the floating cabin can be approved by TVA. All floating cabins will be required to maintain compliance with the regulations and obtain a Section 26a permit in the future.
Who should complete the registration form:
Anyone who owns a floating cabin, including those that were previously permitted by TVA.
Buyers of a floating cabin, even if the previous owner submitted a registration form.
Those who wish to move their floating cabin to another marina.

TVA published proposed rule amendments that would establish health, safety and environmental standards for floating cabins, including standards for electrical safety, flotation, mooring and wastewater discharge. They also address TVA's ongoing management and administration of the floating cabins program. The public comment period closed on March 9, 2020. TVA is evaluating the public comments received and making updates to the rules. The final rules are expected to be published in late summer 2020.
Read the Proposed Phase II Rule Amendments here.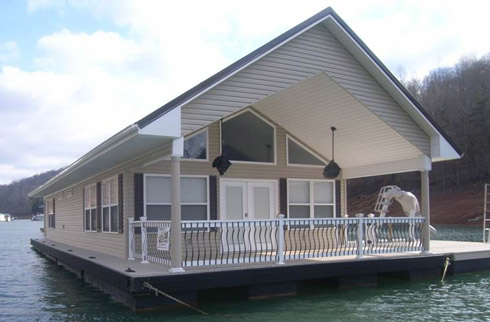 What you should do until the final rules are effective:
Register your floating cabin by submitting the registration form.
Do not build any new floating cabins or modify or expand existing floating cabins. TVA is not permitting new floating cabins nor any additions or expansions that did not exist before December 16, 2016.
Do not construct or acquire any attachments (decks, swim platforms, etc.) that have not been registered or permitted to you by TVA.
Ensure your floating cabin is moored at the location shown on your permit. If you do not have a permit, ensure the floating cabin is within a marina harbor limit on the same reservoir that cabin was moored as of December 16, 2016.
Do not relocate a floating cabin without TVA approval, except within the same marina harbor limit where the floating cabin existed on December 16, 2016.
If you own a floating cabin, review your permit to determine if you are in compliance and that the permit is in your name. Check length, width, and height of both enclosed and open spaces. Ensure all attachments (decks) and utility connections are listed on the permit.
For questions and/or additional information, please call TVA's Public Land Information Center at 1-800-882-5263 or email the floating cabin staff at fc@tva.gov.
Buying and selling floating cabins:
If selling a floating cabin with a permit, make the buyer aware of upcoming changes and provide them with a copy of your permit.
If buying a floating cabin with a permit, ensure it is in strict compliance with the owner's TVA permit and submit the registration form. It is recommended you review the permit with TVA before purchasing.
If selling an unpermitted floating cabin, communicate to buyer that the structure will need a permit from TVA and will be required to meet standards and may be subject to fees.

If buying an unpermitted floating cabin, submit the

registration form

, read the information on this website and understand you will be required to meet standards, obtain a permit from TVA, and may be subject to fees.



Anyone buying a floating cabin should be able to provide evidence to TVA that the floating cabin existed on December 16, 2016, and its dimensions and configuration at that time. This information will be needed when applying for a permit after the final rules are implemented.
Visit this site frequently for updates and new information.
Background
On May 5, 2016, the TVA Board of Directors approved a policy to govern existing non-navigable houseboats and floating houses (now called floating cabins).
On January 19, 2018, TVA published Phase I rule amendments applicable to floating cabins for public review and comment. The final Phase I rule amendments became effective October 1, 2018. On December 10, 2019, TVA published proposed Phase II amendments (health, safety, and environmental standards) for public review and comment. The final Phase II rule amendments are expected in late summer 2020.
Section 26a of the TVA Act gives TVA jurisdiction to regulate obstructions that affect navigation, flood control, or public lands across, along or in the Tennessee River or any of its tributaries.
Learn more about the Section 26a permitting regulation and process
Learn more about the TVA Land Policy.
Floating Houses Policy Review Final Environmental Impact Statement (PDF 9.4 mb)
Final Environmental Impact Statement Executive Summary (PDF 713 kb)
Contacts
For additional information, please contact:
Dave Harrell
(865) 632-1327
dbharrell@tva.gov
fc@tva.gov