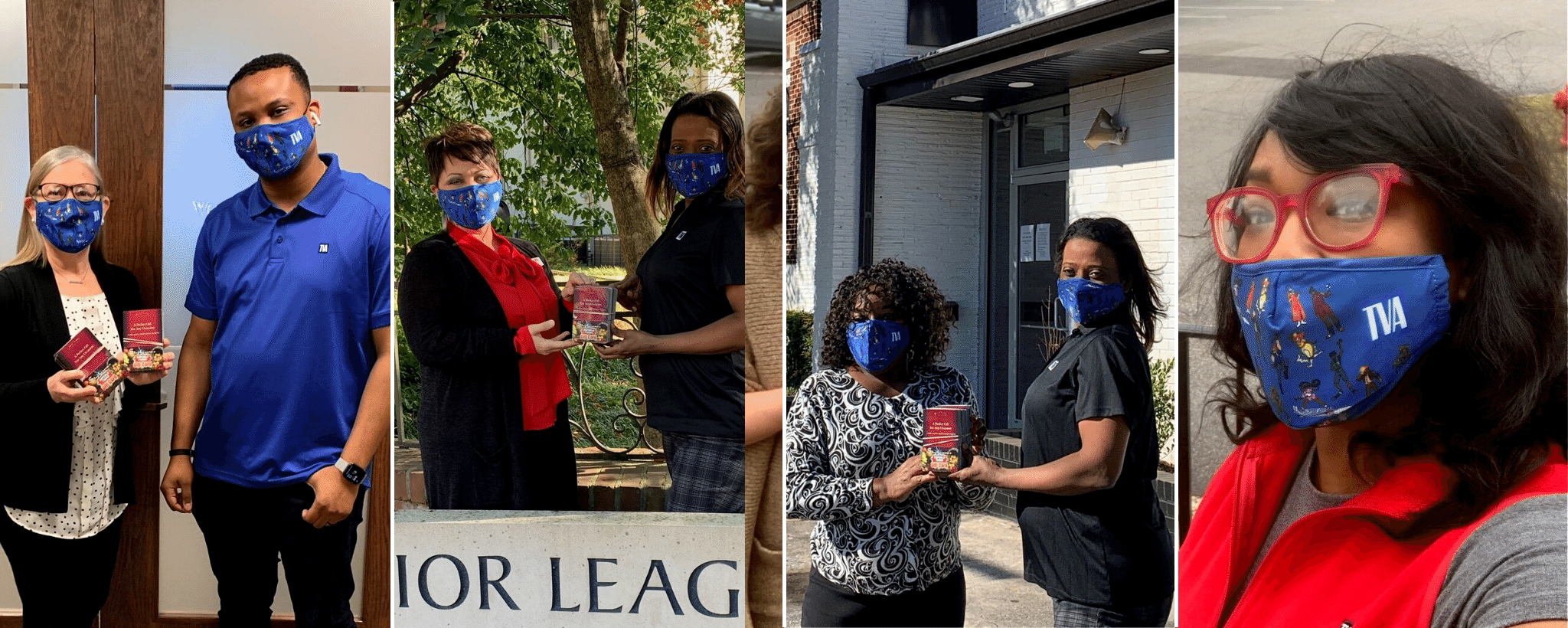 ---
TVA has a responsibility to ensure that the people we serve know the truth about our partnership and commitments in Memphis.
Suggestions that Memphis could save $450M a year on electricity costs would require finding a source that can consistently provide power at 45% less than TVA. If that were true, TVA would be buying power from that same source. According to the U.S. DOE, no state in the nation has rates 45% less than Tennessee.
We felt it was important to educate and, in some cases, correct false narrative. We also want to remind the community that Memphis is important to TVA.
Myth #1: MLGW does not have to build new, local generation to supply Memphis' power needs.
Fact: The Integrated Resource Plan (IRP) performed by Siemens and an independent study by MISO both identified a requirement for new generation within or very near MLGW's footprint for reliability purposes and to ensure that the amount of new transmission is not excessive. These were the only studies that looked at reliability needs in Memphis.
Myth #2: Recent comments have been made that TVA's refusal to "wheel" power is illegal.
Fact: The comments are inaccurate. FERC is barred from ordering TVA to wheel power under Section 211 of the Federal Power Act (FPA) if the power to be wheeled will be consumed within the TVA service area. The East Kentucky Power Coop. (EKPC) case does not change that. That case involved a request for interconnection under FPA section 210, not wheeling service under FPA section 211. In fact, FERC specifically stated that it was not acting under Section 211 and was not directing TVA to provide EKPC with transmission service; rather, it was requiring TVA to provide only interconnection. In addition, Courts only treat that type of FERC decision as a non-binding policy statement; it is not legally binding precedent. Nothing compels TVA to wheel power into its service area. The TVA Board has determined that facilitating a customer's departure by allowing the use of the TVA system to take power from a different supplier would increase costs to remaining ratepayers and negatively impact TVA's ability to carry out its mission.
Myth #3: TVA cannot control costs, and rates will go up if MLGW stays with TVA.
Fact: TVA has a proven track record of not only controlling costs but reducing them. TVA has reduced annual operating costs by over $800 million, reduced fuel costs by over $1 billion, and reduced debt to the lowest level in 30 years. TVA also has signaled a commitment to flat wholesale power rates for the next 10 years in its long-term financial plan.
Myth #4: There are immediate savings for MLGW if they leave TVA.
Fact: The IRP describes hypothetical savings, but MLGW would face significant risks and hurdles, including managing construction of billions of dollars' worth of assets on time and on budget.
Myth #5: 20-year power contracts are too long.
Fact: Other power portfolios require a similar commitment. 20 years is a typical power purchase contract term and similar to MLGW's longest bond duration. If MLGW left TVA, the resulting commitments would last 20 years (or more) due to the size and scope of investment required. Alternatively, MLGW could remain on its current contract with TVA, which MLGW can terminate with five-years' notice.
Myth #6: TVA is not responsive and has been absent from Memphis.
Fact: TVA is committed to Memphis. For over 80 years, TVA has demonstrated its commitment to Memphis every day by providing low-cost rates, high reliability and economic development investments. In 1939, TVA and the City of Memphis jointly purchased Memphis Power & Light Company properties. In 1965, TVA purchased the Allen Steam Plant from MLGW which allowed it to return to the TVA system and saved its customer $10 million a year. TVA has been with Memphis from the beginning.
Since 2012, TVA's Economic Development programs have generated $5.5 billion in investment and 41,000 jobs in Memphis and Shelby County. TVA employees have been actively engaged Memphis in May for over two decades, and TVA completed its 350th Home Uplift residential weatherization project in the Memphis community.
Myth #7: TVA does not care about the environmental impact of power generation.
Fact: Right now, TVA's energy is 60% cleaner than the IRP's preferred option. TVA's diverse portfolio of power generation is 56% carbon-free, and TVA continues to add more renewable resources.
Myth #8: MLGW's IRP is fundamentally flawed.
Fact: MLGW's IRP used an industry-standard process. Many different configurations were considered during the comprehensive evaluation. It was the only study to consider all the factors MLGW would need to address when deciding on a future provider.
Myth #9: TVA's current proposal expires if MLGW issues an RFP.
Fact: TVA will remain engaged in MLGW's RFP process, and our offer is already on the table. We will continue to provide support and information to MLGW, as we did throughout the IRP process.
Myth #10: TVA's current customers will be paying for many years for coal clean-up and maintenance for aging assets.
Fact: These and other risks were already incorporated into TVA's long-term financial plan, including $2.4B for environmental remediation costs and $1.3B in annual maintenance capital.