TVA Dam Safety Responds to Earthquake
When a magnitude 4.4 earthquake rumbled across east Tennessee on December 12, 2018, near Watts Bar Nuclear Plant and Watts Bar Dam, TVA safety and inspection teams leaped into action, only to find no impacts to any TVA generating facilities or dams.
DECEMBER 19, 2018—One week ago, at 4:14 a.m. ET, Wednesday, Dec. 12, a magnitude 4.4 earthquake centered less than 3 miles from TVA's Watts Bar Nuclear Plant and Watts Bar Dam rumbled across the TVA service area and beyond.
The seismic event prompted inspections at several TVA-generating facilities and dams. Most of the inspections were completed within 24 hours, and no impacts to TVA-generating facilities or dams were identified. Through it all, the TVA generating system continued to operate safely and on its normal schedule.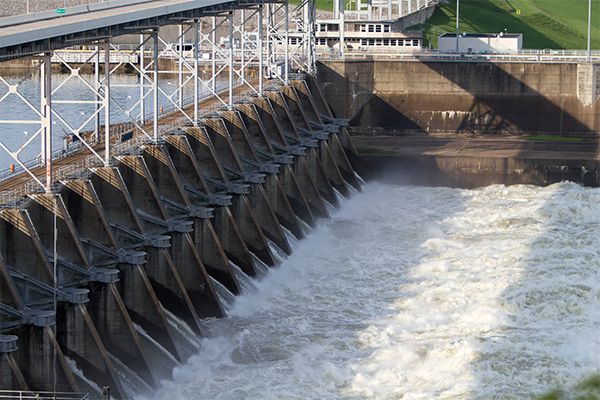 Watts Bar Dam
Wednesday's quake was one of the four largest historical events to ever occur in the area known as the East Tennessee Seismic Zone, which comprises much of the TVA service area. Those earthquakes include another 4.4 magnitudes in 1844 in Alcoa, Tenn.; a 4.01 in 1973 also in Alcoa; and a 4.57 in 2003 in Fort Payne, Ala.
Jeff Munsey, manager of TVA Dam Safety Risk and Emergency Preparedness and also a seismologist, said statistics show that an earthquake this large occurs somewhere in the East Tennessee Seismic Zone on average about once every 40 years. Given the 10,000 square miles of the East Tennessee Seismic Zone, that makes the odds of one happening within 3 miles of Watts Bar in any year about 1 in 13,000.
"But that doesn't mean we will never have another earthquake at that location," Munsey said. "In fact, on Jan. 2, 1986, there was a magnitude 3.2 earthquake at essentially the same location.
"Some areas within the seismic zone are more active than others, and some time periods are more active than others. We cannot predict exactly when and where, but we can be prepared and ready to respond."
Prepare and Respond
Preparing and responding is something TVA does extremely well. At the Dec. 12 event, TVA teams from Dam Safety, Nuclear, Power Operations, Transmission and Generation, Construction, Projects, and Services immediately began checking dams and generating facilities to maintain safe operations, confirm no damages, and ensure public safety. Because of their proximity to the earthquake point of origin, priority inspections were conducted at TVA's Watts Bar Nuclear Plant and Watts Bar, Tellico, and Fort Loudoun dams. But the scrutiny didn't stop there, as TVA Dam Safety engineers completed 22 inspections of the top (level 1 and 2) and secondary (level 3) priority within 24 hours.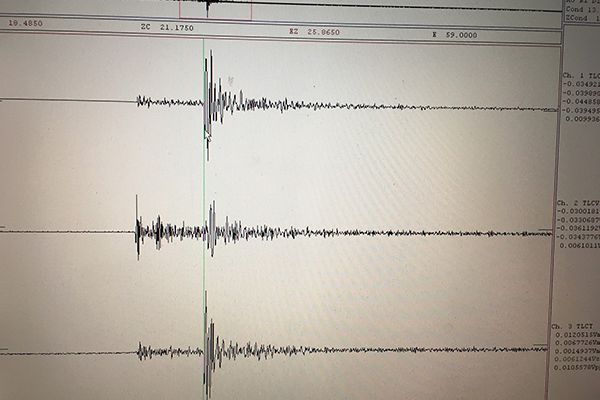 "Everyone pulled together and accomplished a huge amount of work within 24 hours that day," said Ben Phillips, manager of TVA Dam Safety Inspections. "That included 19 level 3 inspections, 2 level 2 inspections, and 1 level 1 inspection. That is a tremendous amount of inspections completed in such a short time." Learn more about this exercise here.
Routine Inspections
In addition to inspections after any seismic event, TVA also performs monthly, annual, and 15-month inspections of its hydro facilities to identify any potential issues or concerns and detailed, thorough investigations every 5 years. The inspections also include continuous electronic monitoring for vibrations and rigorous structural and geological assessments.
TVA also has spent about $400 million since 2010 on Dam Safety. That includes current projects at Pickwick Dam to reinforce the dam to be more resistant to earthquakes and an installation in 2014 of an early warning system to notify the downstream public in the event of earthquake damage to the dam.
According to the University of Memphis Center for Earthquake Research and Information (CERI), the East Tennessee Seismic Zone is the second most active natural source of U.S. earthquakes east of the Rockies, producing about 80 small earthquakes per year. TVA is working with the Center and the Tennessee Emergency Management Agency (TEMA) to deploy aftershock monitoring seismograph stations in a tightly controlled pattern around the Dec. 12 main shock and at Watts Bar Dam to increase the accuracy of horizontal and vertical locations of aftershocks. The data from these stations can also be used to measure how earthquake ground motions are modified by the specific geologic conditions at these sites which is of particular interest at Watts Bar Dam.
As of Dec. 18, at least 21 aftershocks had followed the Dec. 12 event, Munsey said.
"Precisely locating aftershocks can help us to better understand the orientation and size of the fault which will produce better estimates of the seismic hazard posed by the fault," Munsey said. "The more we can learn, the better we can prepare, respond and help protect the people of the Valley in the event of a serious earthquake event."
​ ​
Share this story:
​