July 22, 2019 — TVA has a long history of educating students and Valley residents on the wonders of our Valley ecosystem. Now, thanks to a STEM investment from TVA, a new exhibit at the Hands-on Science Center (HOSC) in Tullahoma, Tennessee, will add a species with exotic flair—the Mexican Walking Fish.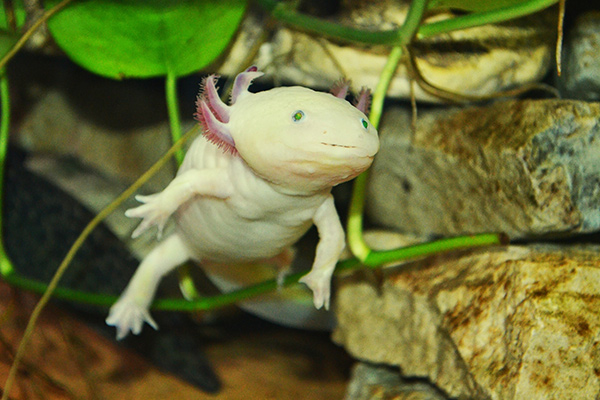 Their Aquatic Ecosystem exhibit includes corals from around the world, salt water fish, a koi pond and a freshwater planted tank, and provides an up-close opportunity for K-12 students to learn about different fish and coral species. The Center's goals are to encourage future generations to pursue STEM academics and careers.
"The aquatics exhibit puts learning into real life," said Jessica Sizemore, elementary teacher at East Lincoln Elementary School in Tullahoma. "With the Axolotls, students will be able to see adaptations and the process of metamorphosis. They'll also have a better understanding of how to care for their environment when they understand how the various ecosystems work."
The Hands-on Science Center reaches nearly 30,000 people every year through their exhibits and Traveling Wizard program. With further development, those numbers are expected to grow.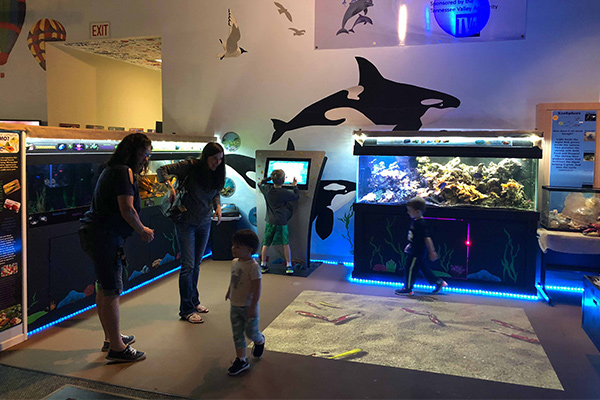 "Curiosity is key at the center, and it gives students an opportunity to question, test and solve to learn something new," said Sizemore.
Though the center's Aquatic Ecosystem exhibit will soon be closed for construction, the educational benefits will be worth the wait.
The STEM investment was sponsored through collaboration between TVA Industrial Marketing Services and TVA Natural Resources.
"Sparking an interest in science and the environment around us through hands-on activities is a great way TVA can help nurture future scientists and engineers, and foster a greater appreciation for the Valley's resources," said TVA's Tiffany Foster, project manager, Land and River Management.
According to John Long, TVA Industrial Marketing account manager, Hands-on Science Center's success will have a direct impact on the intellectual growth of future generations. "The timing could not have been better for this project, and TVA is proud to be part of helping thousands of students get their first 'hands-on' introductions to science and technology," Long said.