What Lies Beneath: "Hidden Rivers" Premieres
A TVA-sponsored nature movie goes beneath the surface of the Tennessee Valley's waters and takes you on a close-up tour of the astonishing variety of life in the water.
APRIL 1, 2019 — Biodiversity—it's literally the spice of life. It can be found in exotic locations like the world's rainforests and coral reefs, and it can also be found right here at home in the Tennessee Valley.

Ready to view after several years of shooting, the film "Hidden Rivers" has been released and is touring the country. TVA is a major sponsor of the film.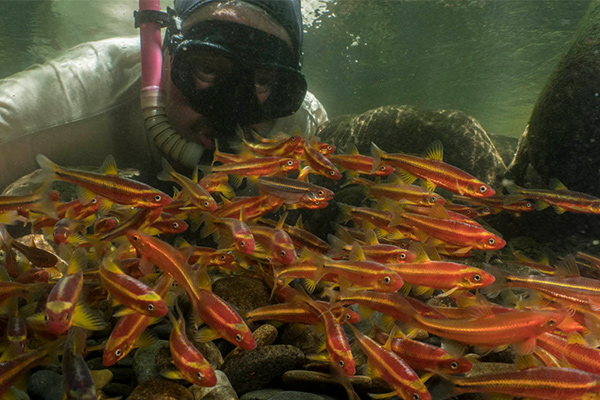 "It's incredible to see the abundant aquatic life that's right below the surface, right in our backyard," says Shannon O'Quinn, TVA aquatic biologist and an advisor on the film. "It's so colorful that it's been called the 'underwater rainforest.'"
Produced by Freshwaters Illustrated, an organization dedicated to capturing visual stories about freshwater ecosystems and biodiversity, the film began shooting in 2011. The crew made repeated trips to the Tennessee Valley region to capture the bright colors of breeding fish, strange and unusual animal behaviors, and what's being done to preserve biodiversity.
"The Tennessee River is home to more aquatic species than any other region in North America and contains one of the most diverse aquatic ecosystems in the world," says O'Quinn. "When it comes to aquatic biodiversity, there are few places left on this planet that can compete with the Tennessee River."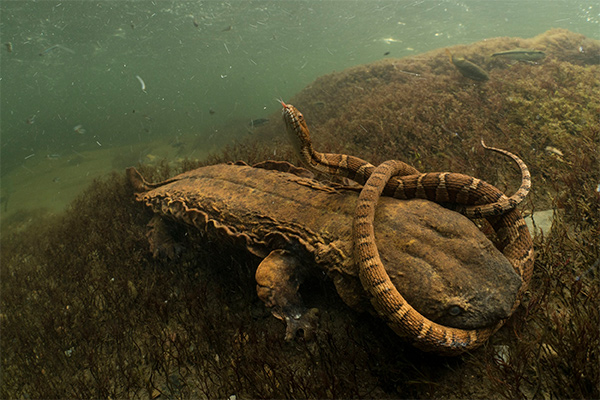 TVA has long had a passionate commitment to preserving the biodiversity of the region, investing millions of dollars over many years in efforts to protect wildlife, improve their habitat and educate the public and schoolchildren about the importance of caring for the environment.
"Our mission of stewardship is something that our Natural Resources employees live and breathe every day," says Bucky Edmonson, TVA Natural Resources director. "And part of that means educating and inspiring the next generation because after we're gone, it will be up to them to keep these species from disappearing."
Photo courtesy of David Herasimtschuk, ©Freshwater Illustrated
​ ​
Share this story:
​