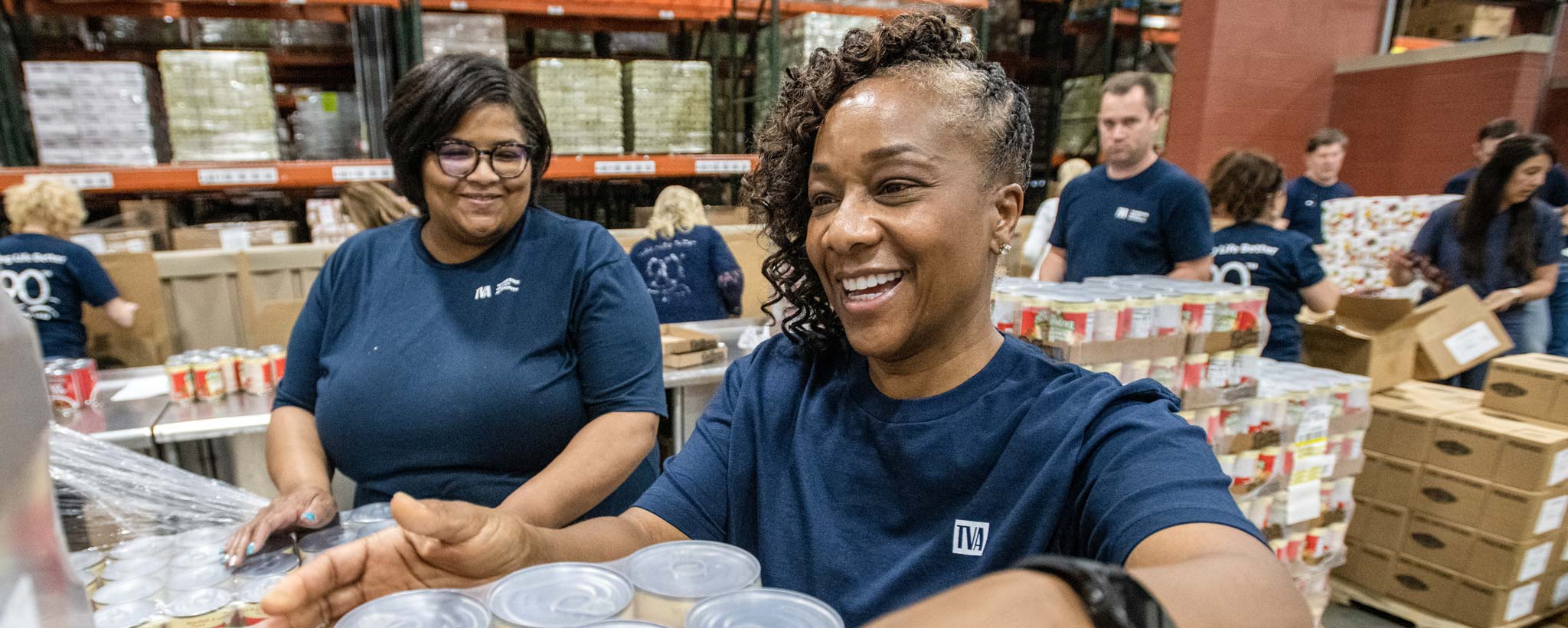 A Historic Day
TVA celebrates 90th anniversary with more than 10,000 volunteer hours
As the sun rose, thousands of Tennessee Valley Authority employees and retirees prepared for an impactful day.
They donned special T-shirts, grabbed water bottles, and carpooled with coworkers to nonprofit organizations to volunteer their time serving the communities in which they live, work and play.
May 18 marked the 90th anniversary of United States President Franklin D. Roosevelt signing legislation that created TVA. Past and present team members celebrated by honoring TVA's longstanding mission of service with the largest Day of Service in its history.
More than 2,000 employees and 125 retirees fanned out to volunteer in every corner of the region at more than 150 service opportunities to serve all 201 counties of TVA's seven-state service area.
Together, they cleaned trails and streams, planted trees and removed invasive species, packaged and delivered meals at food banks, and cleaned up storm-ravaged communities. In all, they logged 10,000 service hours.
For employees unable to leave their duty stations, they hosted food drives and other donation events to stock local food pantry shelves.
Community Support
Jeff Lyash, TVA President and CEO, served alongside 50 others at Second Harvest Food Bank of East Tennessee for a morning shift of packaging boxes for local residents who have food insecurity.
"We asked employees how they wanted to celebrate and they said let's do a day of service company wide," he said. "TVA has had a mission of service since Day 1. Our employees are the most committed workforce I've seen in my career."
Four TVA Communications team members trekked to another food bank in Elizabethtown, Kentucky, to serve at Feeding America Kentucky's Heartland. They packed more than 400 boxes of food – beans, rice, fruit, potatoes, cereal, milk – that will be distributed to senior citizens in 22 counties that TVA serves.
"TVA has been serving this region for 90 years and to see so much volunteerism on this one day, on our 90th birthday, is tremendously moving," said Pat Ezzell, TVA historian and co-lead of the 90th anniversary celebration. "It was a truly emotional experience."
Following their assembly-line shift, Ezzell added a message to the walls of the warehouse. Nestled among other volunteer signatures, in Sharpie black marker, is now the following: #TVA90 Built for the People.
In southwest Virginia, Bucky Edmondson delivered 618 pounds of peanut butter and canned chicken on behalf of the Bicentennial Volunteers Inc., a TVA retiree association, to a food bank.
And in Amory, Mississippi, 65 TVA volunteers split up to clear debris from six properties damaged by a devastating March tornado and sorted donated items to prepare for community distribution.
"To me, today is all about giving back to the community – not just saying it but doing it – and we had a lot of volunteers show up," Derek Dunaway, TVA Caledonia Plant Manager, said. "It's just good to do a little good."
At an event hosted in Muscle Shoals, Alabama, 29 TVA volunteers cut, sanded and stained wood to build 40 bunk beds to be sent to local children through the nonprofit Sleep in Heavenly Peace.
Retiree John Blackwell spent 60 years working in TVA Natural Resources and he continues to live TVA's mission of service.
"TVA is all about making the Valley a better place to live, and this event is making the Valley a better place to live," Blackwell said.
Sale Creek Volunteer Fire Department in Sale Creek, Tennessee, hosted 52 TVA volunteers to help with a beautification project. They trimmed vegetation, pressure-washed and cleaned.
"I'd like for us to walk away from today knowing that TVA is bigger than all our jobs, that what we are trying to accomplish is bigger than all the individual things we do," said Jeff Hatley, project manager of enterprise research and tech innovation. "But it takes all of us doing those things to reach that synergy and accomplish our mission. I hope the public knows how many people are willing to dedicate their work life to serving others."
Environmental Stewardship
At Nottely Dam in North Georgia, 20 TVA volunteers gathered 20 trash bags of rubbish along with a cooler, glass bottles, and a large net entangled in vegetation.
"It's important to me that anyone can come out and enjoy nature on TVA lands," Deanna Thompson, TVA Recreation agreement specialist, said. "You don't have to have money to come to a day use area, and we even have accessible piers and picnic areas."
Volunteers at Sequoyah Nuclear Plant (SQN) in Soddy Daisy, Tennessee, participated in a similar event as they cleaned litter from the roadside near the plant. Thirty-nine people gathered 103 bags of trash that weighed more than 500 pounds.
"I'm a relatively new TVA employee and it's both impressive and inspiring to me to see firsthand all the opportunities this company creates to give back to the community," said Amy Eaton, SQN human resources business advisor. "It's an honor for me to represent TVA and be a part of the culture of service."
In Moulton, Alabama, 20 TVA volunteers gathered rubbish from roadways and campsites near Sipsey River.
"The Sipsey wilderness is a place that my family and I come to hike … It's a place we love," said Neel Shukla, nuclear performance assessor at Browns Ferry Nuclear Plant. "This was a good opportunity to help keep it clean and keep it enjoyable for everyone."
A handful of TVA volunteers removed invasive species, such as Japanese honeysuckle and English ivy, from Rock Creek Park in Washington, D.C., a major watershed for the area that offers recreation to locals and tourists.
"Ninety years ago, TVA was created to balance affordable energy, economic development, and environmental quality to the people of the Valley and the people of America," Michelle Moore, TVA Board member, said. "My hope for TVA, and my hope for my service on the Board, too, is to be able to help TVA carry that incredible mission into the future."
Photo Gallery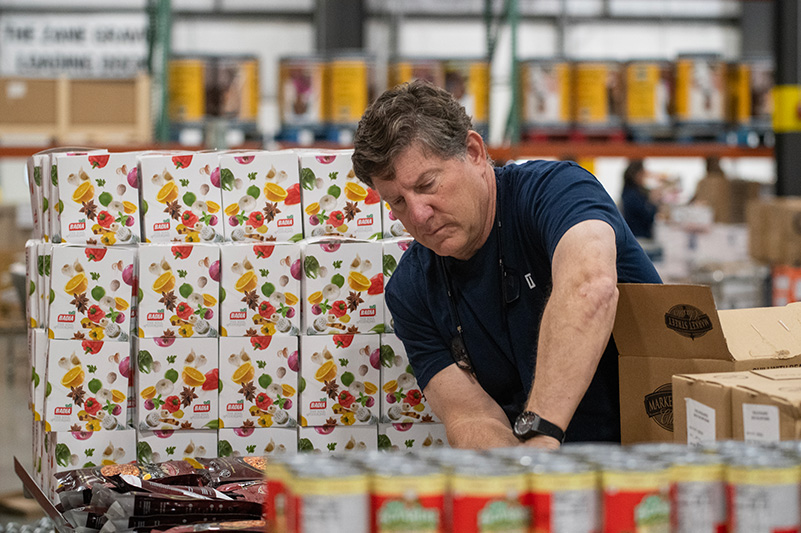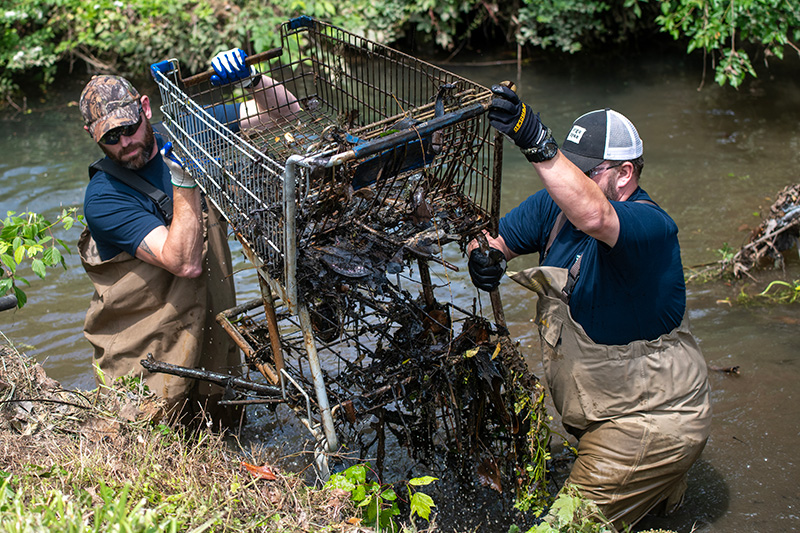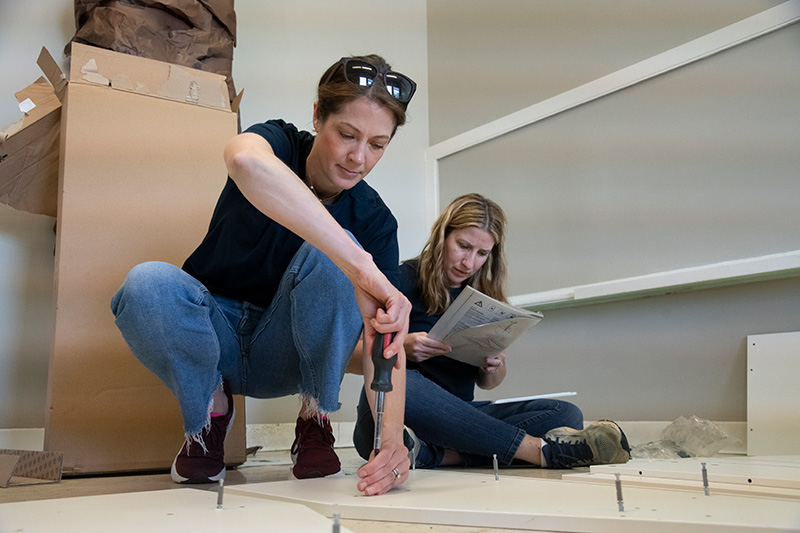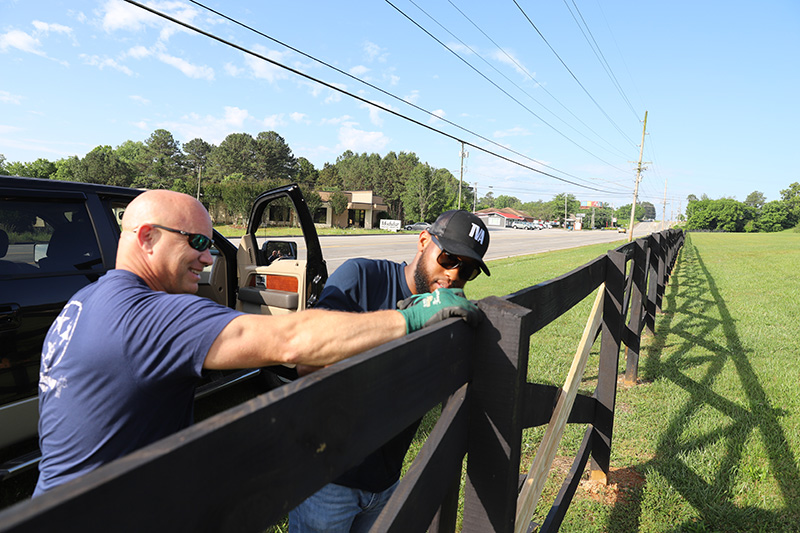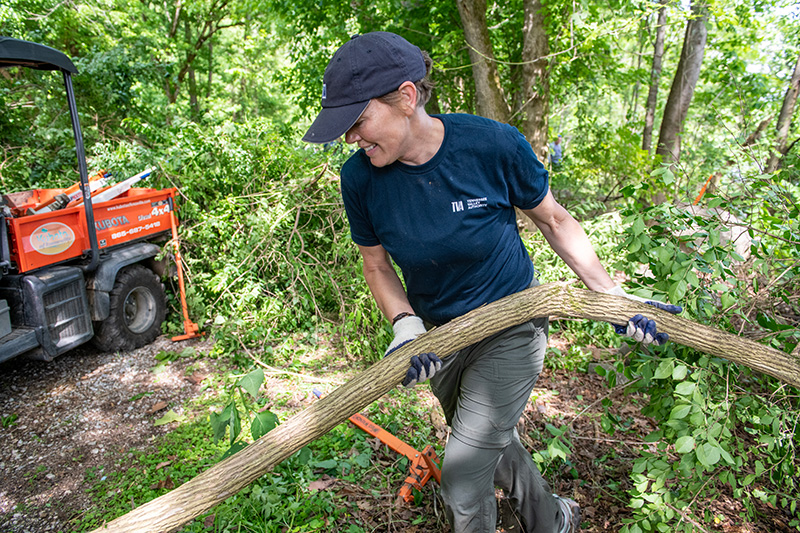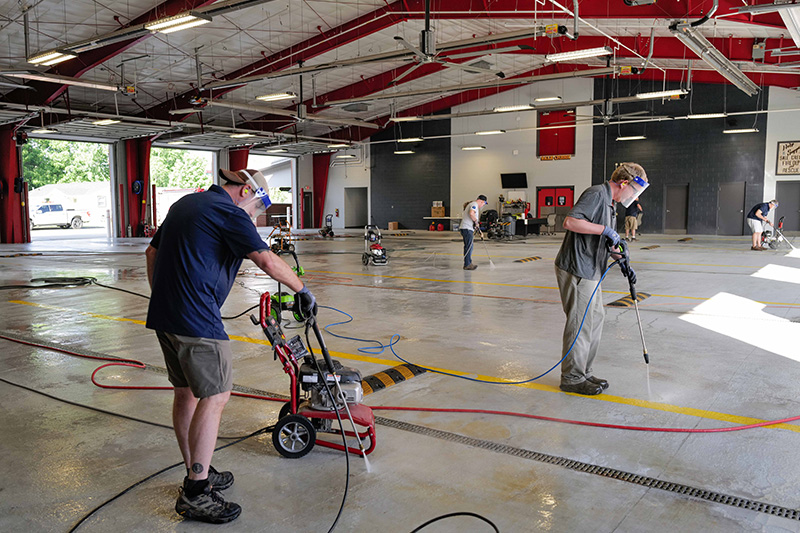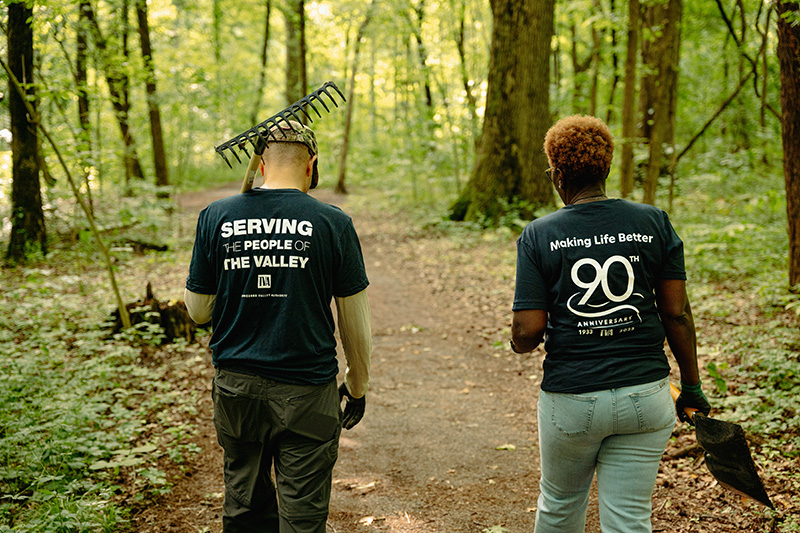 ​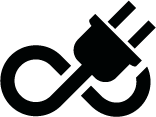 ​
Share this story:
Watch Service in Action
​

​