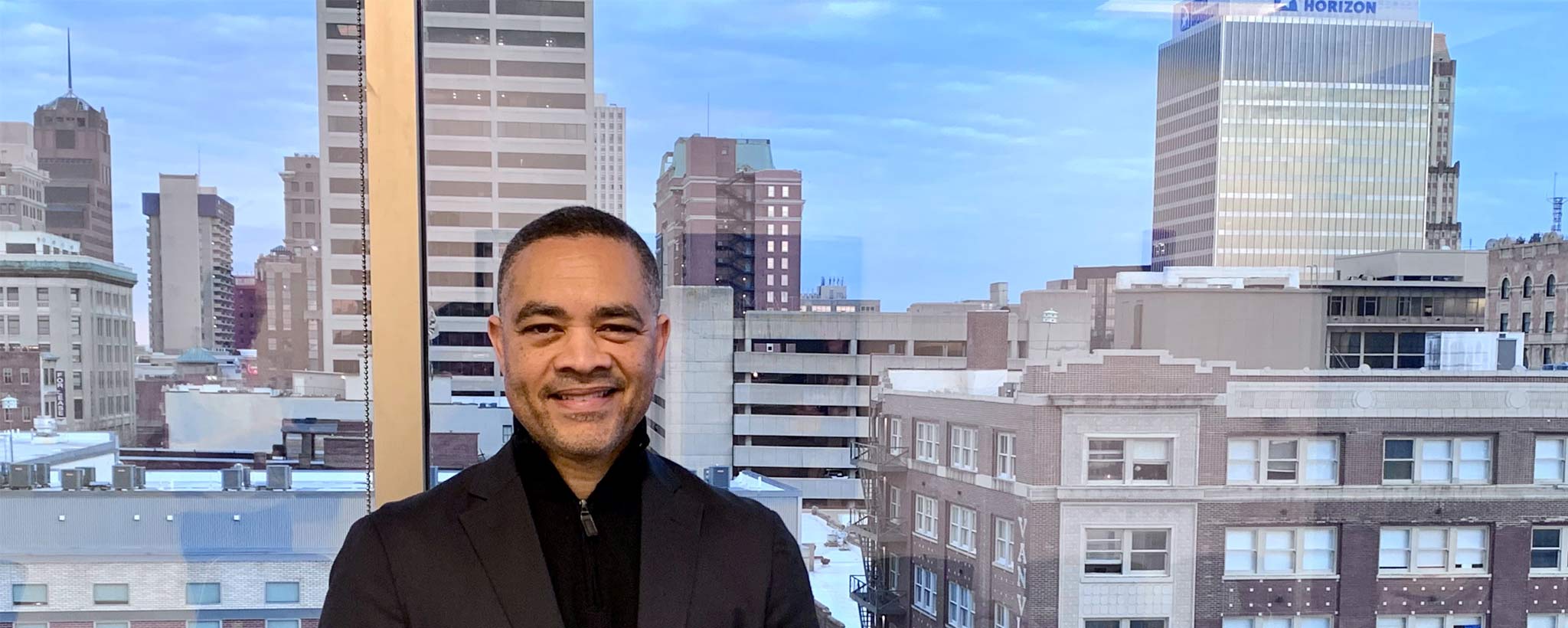 A Message From Mark Yates: My First 100 Days at TVA
It's hard to believe, but I've been on the job as TVA's vice president of the West Region long enough to reflect on that milestone known as the first 100 days.

In that time, TVA and this region have made significant progress, all for the benefit of the people we serve!

In my first 100 days:
TVA delivered affordable, reliable electricity to the region during that record cold wave in February when consumers in other parts of the country (ERCOT, MISO and others) had their power disrupted by supply issues
TVA came to the aid of our community in Shelby County by delivering more than 200,000 bottles of water to people who were affected by a boil water order following winter storms in February.
I visited local power companies across the West Region to learn more about the people and communities we serve. I look forward to doing more of that!
We shared the news about major economic development investments in our region - Alphatec Spine announced their intention to lease a 75,000 square foot facility in Memphis to house their distribution operations, which include investing $3.5 million and creating 95 jobs. Mullen Technologies, an Electric Vehicle manufacturer, announced plans to establish operations in Memphis. That's expected to create 434 new jobs and $362 million in investments.

During my first 100 days, Memphis and MLGW also announced their intent to complete an RFP process to consider options for a power provider. We support that process and will continue to support MLGW as a valued customer.

Now let's take a moment to look at where TVA is as a company following the May 6 meeting of the TVA Board of Directors. If anyone questions whether we are on a path toward a cleaner future, they aren't looking hard enough.

TVA is delivering electricity at 99.999 reliability as we have done for the last 20 years in a row.
Wholesale rates (the price we charge to local power companies) are 7 percent LOWER than last year, in part because of our diverse generation fleet and a pandemic credit we extended to all local power companies. In fact, our effective wholesale rates are lower than 10 years ago.
TVA has reduced its carbon output by 63 percent since 2005. The agency is executing a plan to achieve 70 percent carbon reduction by 2030, and sees a path to achieve 80 percent reduction by 2035. We're aiming for net zero carbon by 2050. The TVA board endorsed a strategic focus on reducing our carbon output even further. If you haven't taken a look at that Strategic Intent document, the executive summary is on our website here: Executive Summary
We also published our 2020 Sustainability Report . Sustainability is a critical part of TVA's mission, and this report provides a comprehensive view of our performance and future journey.
All this adds up to a future that includes cleaner, low-cost, reliable electricity for the 10 million consumers we serve.

Mark Yates
Regional Vice President
External Relations
​ ​
Share this story:
​