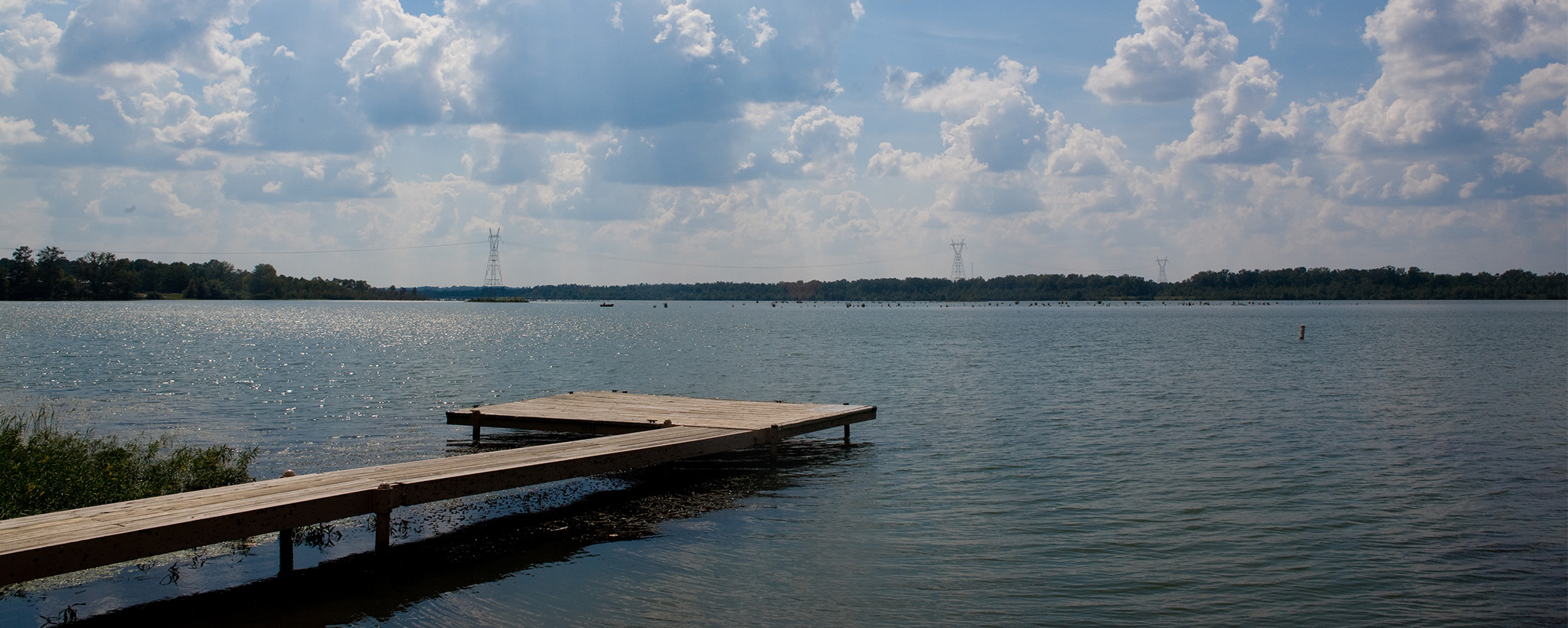 Abbie Casey - A Day in the Life of a Watershed Representative
What happens when you request a 26a permit? As a TVA Section 26a watershed representative, Abbie Casey helps protect the lands and shorelines of the Tennessee Valley watershed. It's her job to assist property owners who are proposing obstructions, such as a dock, fence, or boathouse.
When Abbie Casey began working for TVA, she already was a fan of the Tennessee River. She and her family enjoy hiking, kayaking and lakeside camping. But these days, the river she loves is important to her on a professional level, as well, because she is now one of its guardians.
She and her colleagues are tasked with helping permit applicants through the Section 26a permitting process. That always means an on-site visit and answering important questions, but occasionally it means helping applicants find an alternative.
"Many times, these individuals will come to us and request something that we cannot approve as they have submitted it," she explains. Fortunately, these watershed representatives are proficient in helping these applicants modify their requests for a better outcome.
"The adjustment may be as simple as reducing the width of the requested access walkway to their dock to satisfy TVA permitting policies. Or it may mean rethinking the installation process of riprap. This can avoid impacting sensitive resources while stabilizing the shoreline in an area where the river is actively cutting into the bank," says Casey.
A peek into the process
Through Section 26a, TVA ensures that the rights of individuals to construct facilities on its reservoirs are exercised fairly and equitably while also maintaining a safe environment for the navigation industry and public recreational users. Project Leads are the first line of defense in terms of protecting resources, but they also work hard to shepherd stakeholders through the permitting process with professionalism and respect. That's a difficult balance at times, because some requests must be declined or altered to avoid impacting programs and resources TVA has been entrusted to protect and preserve.
If it sounds like watershed representatives receive an abundant amount of training, you're correct. "Immersive" is the way Casey describes her preparation for the job, which can vary widely from application to application.
"There are many regulations and agencies involved in the work we do with Section 26a permitting. Every request we get is different," she says. And when she says "every request," she's referencing the 100 applications that passed through her hands just last year.
Casey resides in Paris, Tennessee, near the Kentucky Reservoir, TVA's largest reservoir, which covers more than 2,000 miles of shoreline. While she currently works from home due to COVID-19 restrictions, she still travels the reservoir at least one day a week.
Time in her home office is spent on two large monitors suited for detailed maps and overlays. With an ongoing workload of 25-35 projects, she is in constant communication with applicants, managers and other agencies, including the Army Corps of Engineers, state departments of conservation and plenty of others.
Of course, Casey and her colleagues are not the final decision makers when it comes to Section 26a permitting. TVA boasts a knowledgeable senior staff which ensures that any decision made by TVA is thoroughly considered.
"The goal is to ensure that the proposed dock or other construction project is in alignment with TVA's integrated management of the river for multiple public benefits, including recreation, flood control, navigation, power generation and water quality," she explains.
The big picture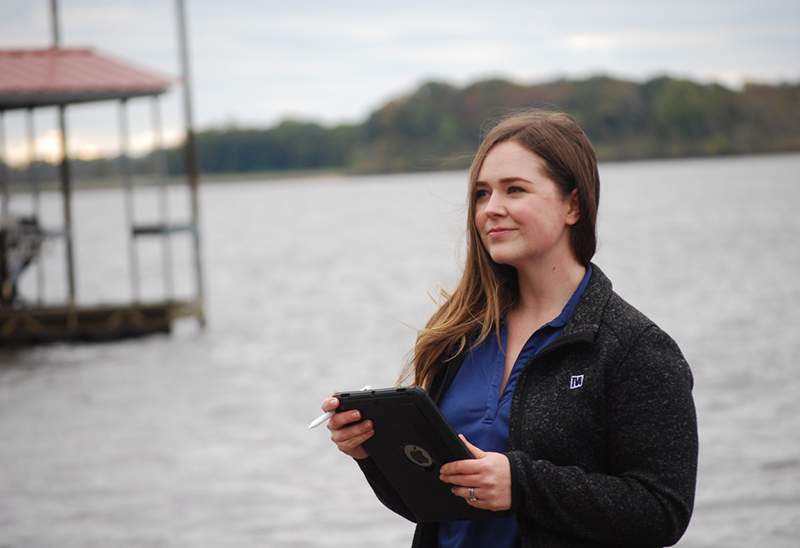 Not surprisingly, the work of these watershed representatives requires outstanding communication and time management. For this reason, Casey always makes certain that applicants understand the big picture, especially for complex projects.
"I tell them about TVA and the extent of TVA's land rights as it relates to their property. I'll walk them through our process and note the different specialists who will be consulted during our review of their request and what these specialists' specific concerns may be. If another agency is involved, I'll describe how their role influences our decision-making process, as well," she says.
As a watershed representative, Casey has picked up plenty of helpful tips during her two years in this job. First, the best way to success is a complete application package.
"It takes time to go through the process of coordinating specialists to review a request. Several laws and agencies are involved every time, so good communication throughout the process is key. If an applicant tells us everything up front, it saves us from returning to our review team to change the request."
Second, applicant flexibility is important. "It can mean the difference in an approval or a denial," she advises.
Finally, to everyone who wants to join Casey in protecting the lands and shorelines of the Valley, she has a request. "Protect the natural landscape by mowing as little as possible near the shoreline, and protect the river by picking up trash wherever you find it."
Learn more about shoreline permitting.
​ ​
Share this story:
​