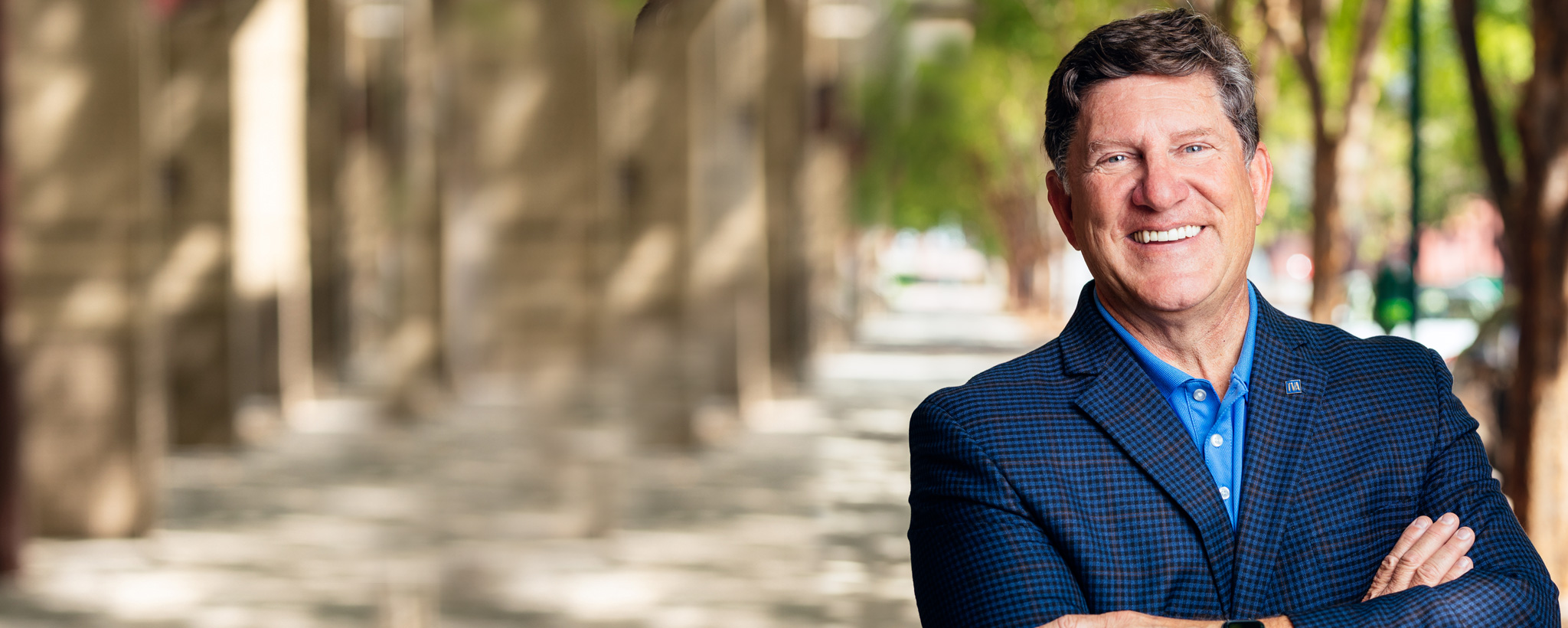 Addressing Climate Change
Former Tennessee Governors Phil Bredesen and Bill Haslam released a new podcast series called, " You Might be Right", which is sponsored by the Howard H. Baker Jr. Center for Public Policy located at the University of Tennessee. The series takes its name from U.S. Senator Howard Baker's famous quote "the other fellow might be right," recognizing his ability to cross party lines, listen, and learn. The program's objective is to facilitate civil conversation on difficult topics.
TVA CEO, Jeff Lyash, participated in one of these discussions, which also featured former Vice President – and Tennessean – Al Gore that focused on climate change and TVA's role in addressing climate change as we supply reliable, affordable, resilient and clean energy for the region.
The Discussion
Here's a little preview of the discussion. Listen to the full podcast.
Governor Bredesen: Bill, our next guest is right in the middle of making things work here – Jeff Lyash, the president and CEO of the Tennessee Valley Authority, which is the largest public utility in the country and a very large generator of electricity. He came to Tennessee back in 2019 after running a large, integrated power operation in Ontario, Canada. And has a lot of experience about what the realities are on the ground. I think it's going to be an interesting conversation.
Governor Haslam: Jeff, thanks for joining us. Let me just start with the obvious – we can have all the conversations we want about climate change and impact, but you have a lot of customers who rely on you every day to make certain their lights come on, and the bill is at a reasonable price. So, maybe start with talking about what's your current energy mix look like, how do you answer the "here's where we want to get and here's where we are, and in the meantime, I have to provide great service and a reasonable price?"
Jeff Lyash: Electricity is one of the most important elements of people's lives. Just think about how much you rely on electricity in your home, in your business, in your community – everything from keeping your refrigerator cold to heating and cooling your house, the lights on your kids' schools. And you're relying on electricity more and more every day. You're likely to consume twice as much energy in the form of electricity by 2050 as you are today as the economy electrifies. We are determined to produce it to fuel that life of yours and do it at very low carbon and decarbonize the economy. But, in doing that, I am a believer you have to keep a balance between four very important elements – affordability, reliability, resiliency and sustainability. I think if you don't keep the balance between those four, as we transition, we won't be successful. Now, how is TVA doing that, which is your question. So, we do it with a diverse portfolio, and today, about 60 percent of the energy TVA produces is carbon-free – that is nuclear, hydro, wind and solar, combined. And about 40 percent emits some amount of carbon, namely natural gas or coal-fired. …to reduce that coal, that will get us to an 80 percent reduction in greenhouse gas emissions against the universally accepted 2005 benchmark by 2035. We think we can do that without raising the price and without adversely affecting reliability and resiliency.
***
Haslam: For those that say, "O, that's great by 2035, but that's not fast enough." What's your answer?
Lyash: My answer is I'd love to go farther, faster. I have no desire to restrain progress toward that low-carbon future. As a matter of fact, we are investing hundreds of millions of dollars into research development into projects to do just that. The other side of the coin, governor, is I don't think it helps anybody to be unrealistic. So, I have an aspiration, and TVA has an aspiration to be zero by 2050 – we are executing to be 80 percent reduction by 2035. The difference is, we know we can deliver 80 percent, and we are doing it, right now. We are ahead of almost every utility in the country in this regard. The difference between aspiration and execution is innovation – it's technology. And the message I'm sending there is, if we want to go farther, faster, we need to invest in these technologies and get them at a scale and a cost that can maintain that balance between affordability, reliability, resiliency and clean. Because to say we can do something we don't have line of sight on is misleading to people and take the pressure off innovation. At the same time, if the innovation comes, we need to be able to grab it and use it, to go farther and faster. And that's exactly the way we're focused on this.
​ ​
Share this story:
​