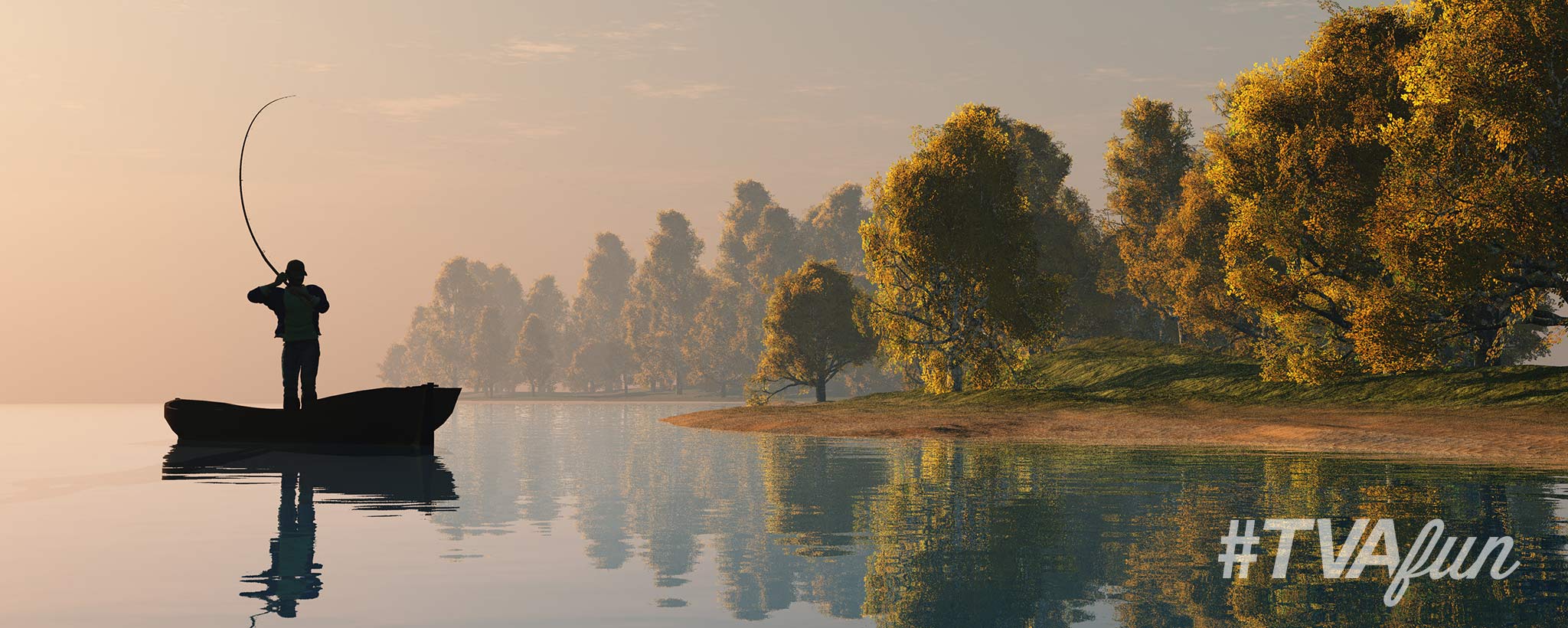 An App for Anglers' Advantage
Join with savvy anglers and download the TVA Lake Info app, and learn to work with the Tennessee River system's currents. It's an essential tool for every tackle box.
AUGUST 8, 2018—Summertime bass fishing is driven by water currents, and the TVA Lake Info mobile app is helping anglers find the big bite. The app currently gives users the ability to monitor real-time generation and water levels on all TVA reservoirs.
The app has 172,000 lifetime downloads and has been used more than 1.2 million times in 2018 alone.
Last weekend, 674 high school bass fishing winners from around the world gathered at Paris Landing, Tenn., on Kentucky Lake to fish a three-day Bassmaster championship tournament—set to air on ESPNU on Aug. 25 and Sept. 1. The app was used by many teams in their quest for the $4,000 purse and a select number of bass-fishing scholarships.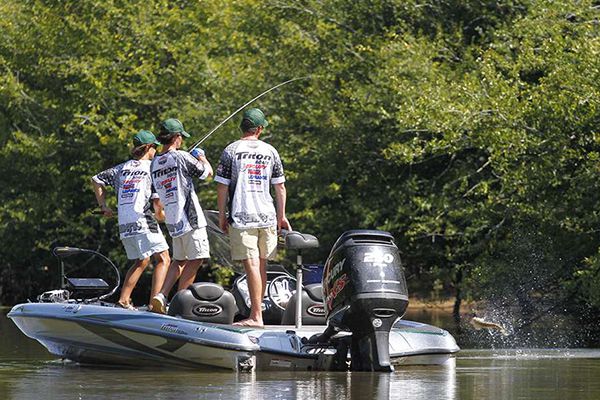 Grayson Morris and Tucker Smith haul in a Kentucky Lake largemouth, taking the win at the 2018 Mossy Oak Fishing Bassmaster High School National Championship. The Alabama anglers finished the three-day tournament with a 50 pound, 2 ounce sack. Photo courtesy of Ronnie Moore, B.A.S.S.
Minnesota anglers Colton Kosek and Lili Shank downloaded the app upon their arrival at Paris Landing and used the app throughout the tournament.
"The app helps us find out where fish are with lake level and current," Kosek said. That gives anglers a big advantage, he noted.
Tournament participant Lawson Graves of Cullman, Alabama agreed.
"The app tells me what time they're pulling and how much," he said. "When current is pulling, the ledges are on fire."
Cumberland Fossil Plant Unit Operator and long-time angler Clay Deason gave further insight to the phenomenon that occurs under the surface during generation. He believes current is the catalyst that causes baitfish to stir near the underwater ledges and drop offs, resulting in a game fish feeding frenzy.
"July and August are tough because it's so hot. If there's no current, bass are sitting down in 35 feet of water and don't want to bite," Deason said. "Without current, you've got to rely on your electronics and put it right in front of their face."
But bass are not the only species of game fish that can be targeted using the app. Seasoned crappie fisherman and Shawnee assistant unit operator John Wardlaw uses the app religiously during the spring bite. In addition to current, Wardlaw focuses on present and projected lake levels.
"Most of the time crappie go up with the water. When the lake is dropping, baitfish and everything else go out to deeper water," he said. "Crappie are easy to catch on a rise, but hard to catch on a fall."
Regardless of whether you are fishing for bass, crappie, catfish or the other many game fish found in the Tennessee River system, the TVA Lake Info app is an essential tool for your tackle box. The app is available for iPhone and Android users—6.0 and newer. For anglers that are less tech savvy, the same information can be found online by visiting our Lake Levels page.
​ ​
Share this story:
​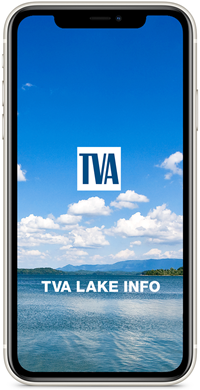 Lake Info App
Want your lake info to go? Download the TVA Lake Info app, an easy-to-use resource for operating on and around reservoirs and dams in the TVA region. Available for iPhone and Android devices.


It's always a good time for fun on the Tennessee Valley's lands and waters. Not sure where to start? We have you covered! Check out some of the best recreational activities on our reservoirs. While you're enjoying the lakes, trails, picnic areas and campgrounds, share your own stories and photos on Instagram using #TVAfun.