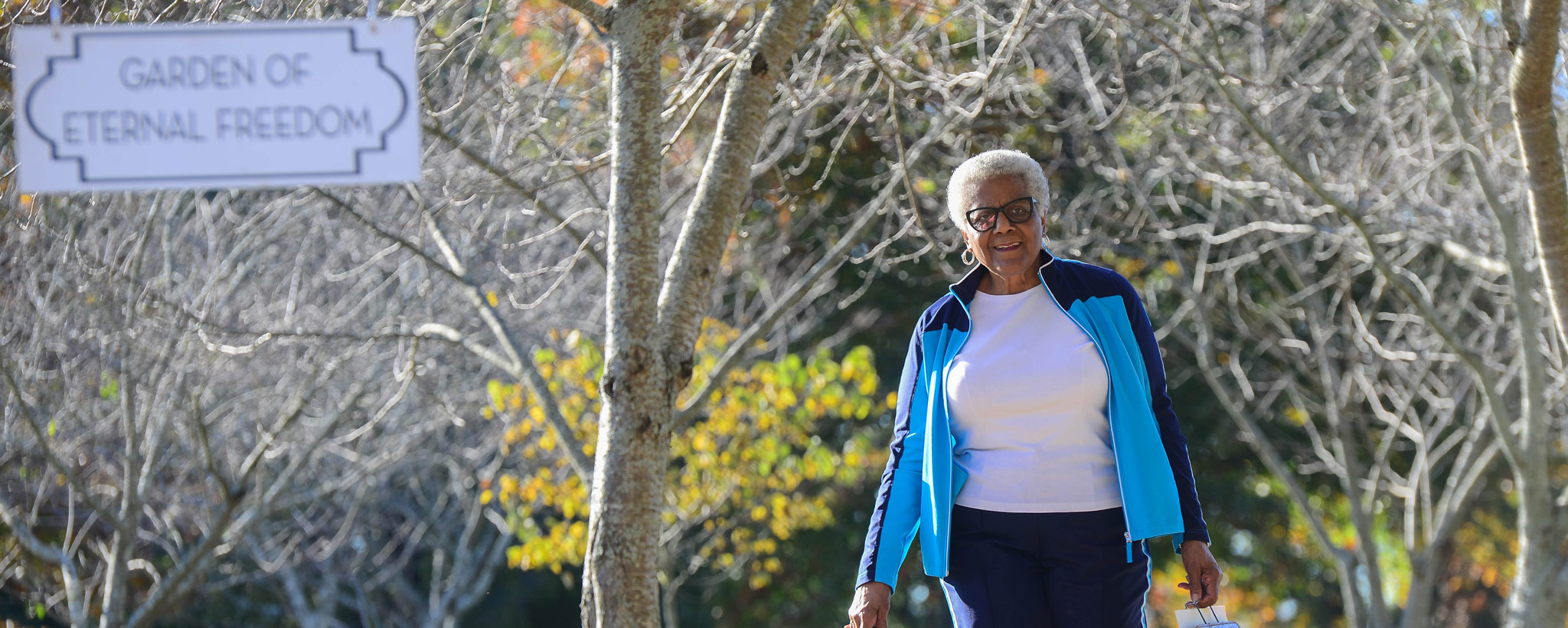 An Honored Resting Place
Cemetery Relocation Spotlights Historic African American Community
For the past several years, the Rev. Chris Ford has been ministering to 121 souls.
He only knows the names of 46.
The identities of the others have been lost to recorded history.
The outreach minister at First Baptist Church in Gallatin, Tennessee, refers to them simply as, "Beloved."
"They were beloved to someone in their time," Ford said.
Like many rural African Americans who died in the decades after the Civil War, these 121 people were buried where their families lived and worked.
Some of their graves were marked by a plain fieldstone. Others had no markers.
Only seven had markers with their name. Another 39 names are known from death records, but they cannot be matched up with specific gravesites. Among the 46 identified, nearly half were children and all but two were African American.
Poignant Project
Ford's work these past few years, along with four other Sumner County residents, has been to advise Tennessee Valley Authority in a poignant project aimed at relocating the 121 graves from TVA property to a new memorial garden.
An October dedication ceremony and memorial service was expected to draw hundreds to the Garden of Eternal Freedom at Crestview Memory Gardens in Gallatin.
There, a ring of benches for contemplation encircles an obelisk commemorating the project.
The gravesites are laid out exactly as originally configured. Any markers have been moved with them.
"Even if the marker was a stone, we put that same stone back," TVA archaeologist Steve Cole said. "We're trying to preserve as much of the original burial ground as we could."
One feature is new.
There is an etched stone tablet at each grave for which the deceased's name could not be determined.
It bears one word.
Beloved.
Historic Odom's Bend
The cemetery relocation project has brought forward the history of a small, historically Black community in Sumner County.
It was home to perhaps several hundred residents. Most were farmers and some owned their land.
Other vocations included minister, trucker, laborer, laundress, maid and housekeeper. There were two churches and a school.
The settlement, called Odom's Bend, sat on a peninsula formed by a dramatic bend in the Cumberland River.
In 1952, when TVA purchased land on the peninsula to build its Gallatin Steam Plant, there were 11 small burial grounds on 1,950 acres, Cole said.
The cemeteries are believed to have been in use since just after the Civil War, when there was an influx of African Americans in Odom's Bend, and possibly as early as 1800.
Plans for Relocation
In recent years, five of the 11 cemeteries stood to be impacted by new projects at the site, now known as the Gallatin Fossil Plant, which generates power for 571,000 homes.
So TVA began making plans to relocate the cemeteries.
It placed notices in local papers, seeking public input.
People responded.
One of them was Velma Brinkley, a church historian and retired school counselor.
"I knew that many of these individuals that would be moved were ex-slaves," Brinkley said. "And I knew that it was not the most economically advantaged area of Sumner County.
"As an African American, I'm so keenly aware of similar situations I've read about that were done in the poorest of taste. I was just determined that nothing of that nature would take place in my home county. Not on my watch."
Gallatin resident Kelvin Thomas, an electrical meter technician, also came forward after reading about plans to relocate the cemeteries.
"I was just concerned about it being done right and respectfully," Thomas said.
'For Future Generations'
Surprises came in researching descendants.
Genealogical research identified more than 400 people from 19 families as possible living descendants of the known deceased. TVA's genealogy contractor reached out to solicit their requests in the handling of the gravesites.
Many lived in other states and didn't know about their ancestral connection to Odom's Bend.
"Over time they lost touch with these cemeteries, so they weren't coming back to visit their family burial ground any longer," Cole said.
"I thought these families were going to come forward and say, 'This is our family cemetery.' That didn't really happen."
Instead, a group of local volunteers rose up to shepherd the cemetery relocation project.
Chaired by Brinkley, the committee included Thomas, Ford, Sumner County historian Kenneth Thomson Jr. and James Story Jr., a retired music professor.
The group met monthly with TVA team members for several years.
Along with helping design the new Garden of Eternal Freedom, the volunteers assembled a 24-page booklet as a commemorative program for the reinterment ceremony.
It lists the names of the 46 known deceased and presents information, photos and stories about Odom's Bend.
The booklet surfaces history that descendants and Sumner County residents may have forgotten or never known, TVA senior manager of projects Michael Clemmons said.
"It's been a real blessing to be part of it and to make a real impact – not just an impact for this moment but an impact for future generations," Clemmons said. "So that people can understand and know a little bit better where they came from and who their family was."
Meaningful Mission
Other participants also expressed deep satisfaction.
"I've never done anything that I've been more pleased with the results than this," Brinkley said.
Cole, the archaeologist, added: "It's definitely been the most meaningful project I have ever worked on for TVA."
Story, who has researched his own family's genealogy, recognizes the importance of honoring a legacy.
"It is important that we preserve our family history and ancestry," he said.
Ford, the minister, reflected from a spiritual vantage point.
"If there was anything I could snap my fingers and do, it would be to be able to identify every person," he said. "That was not realistic. You can only know what you know."
From his perspective, much good came from the project.
Uncovering history.
Creating a publicly accessible, permanent resting place.
And hosting a memorial service for the 121 deceased.
"Many of these people probably in their time never got anything like that," Ford said. "To be moved from a resting place is something to be taken into consideration.
"If it has to happen, you would hope it would happen in the manner we are attempting – with respect."
Photo Gallery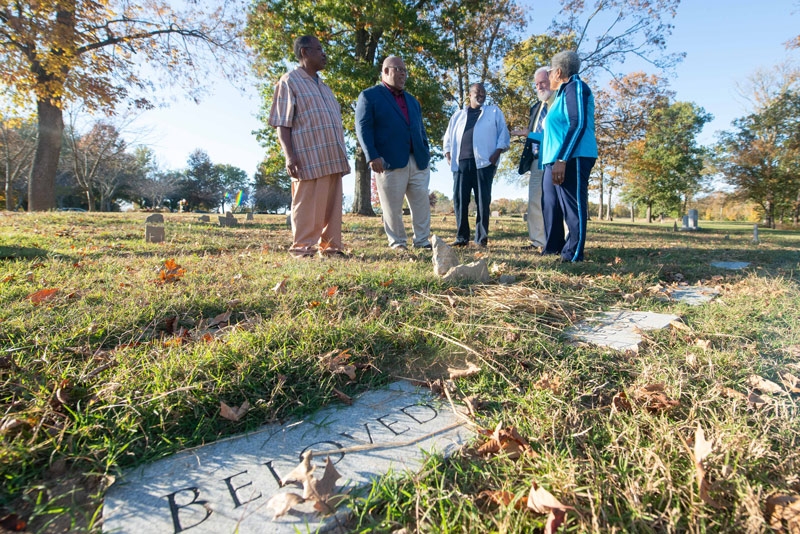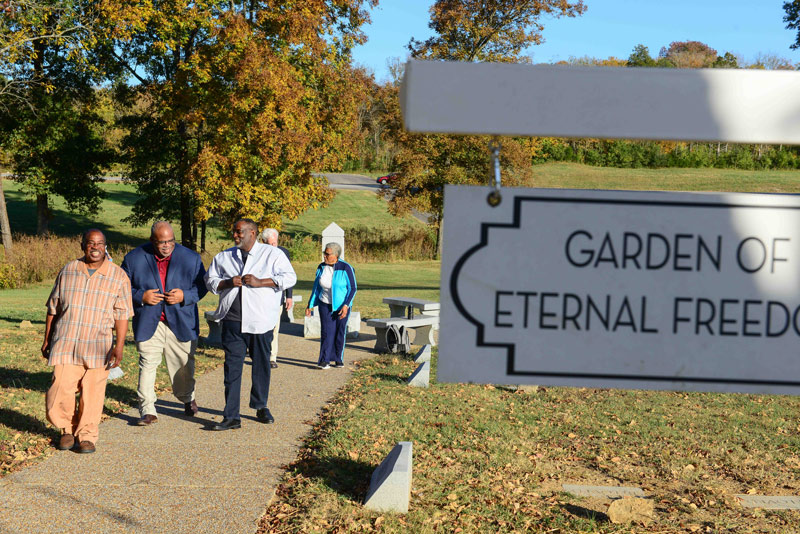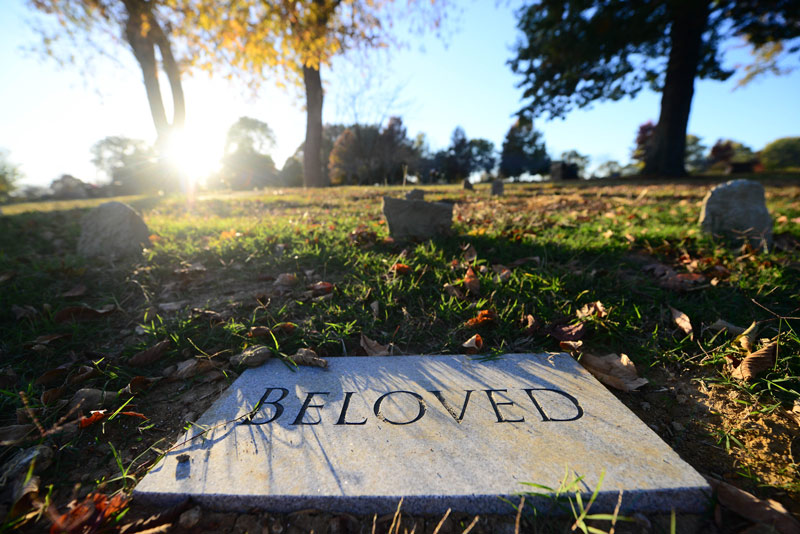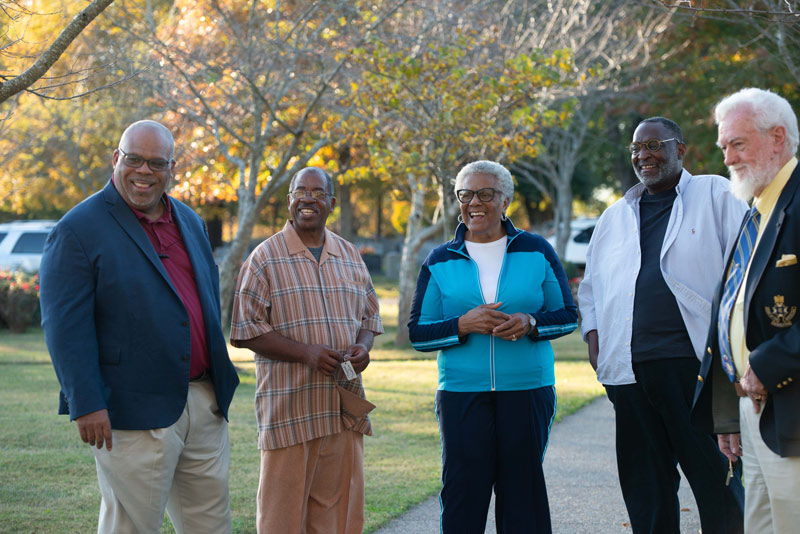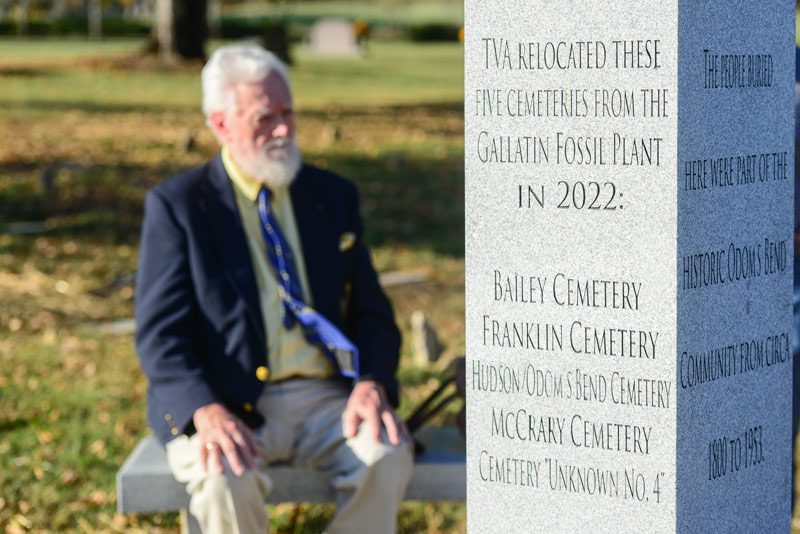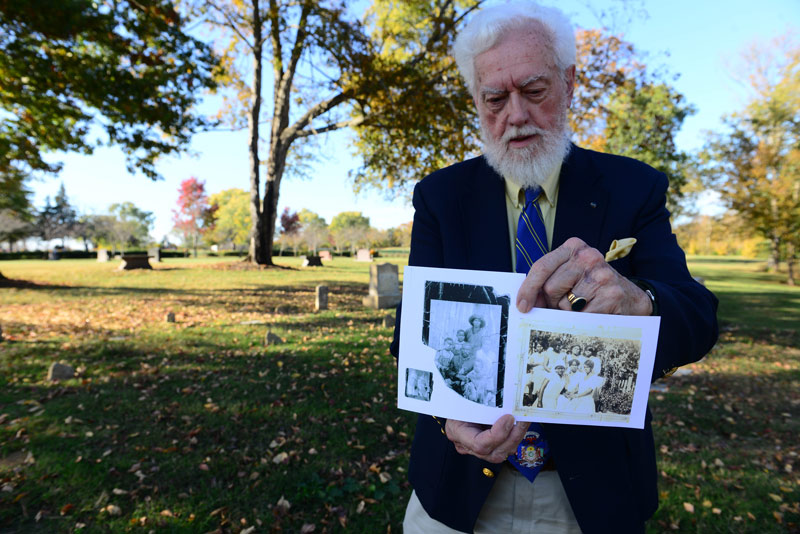 ​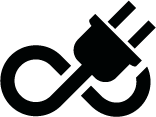 ​
Share this story:
​