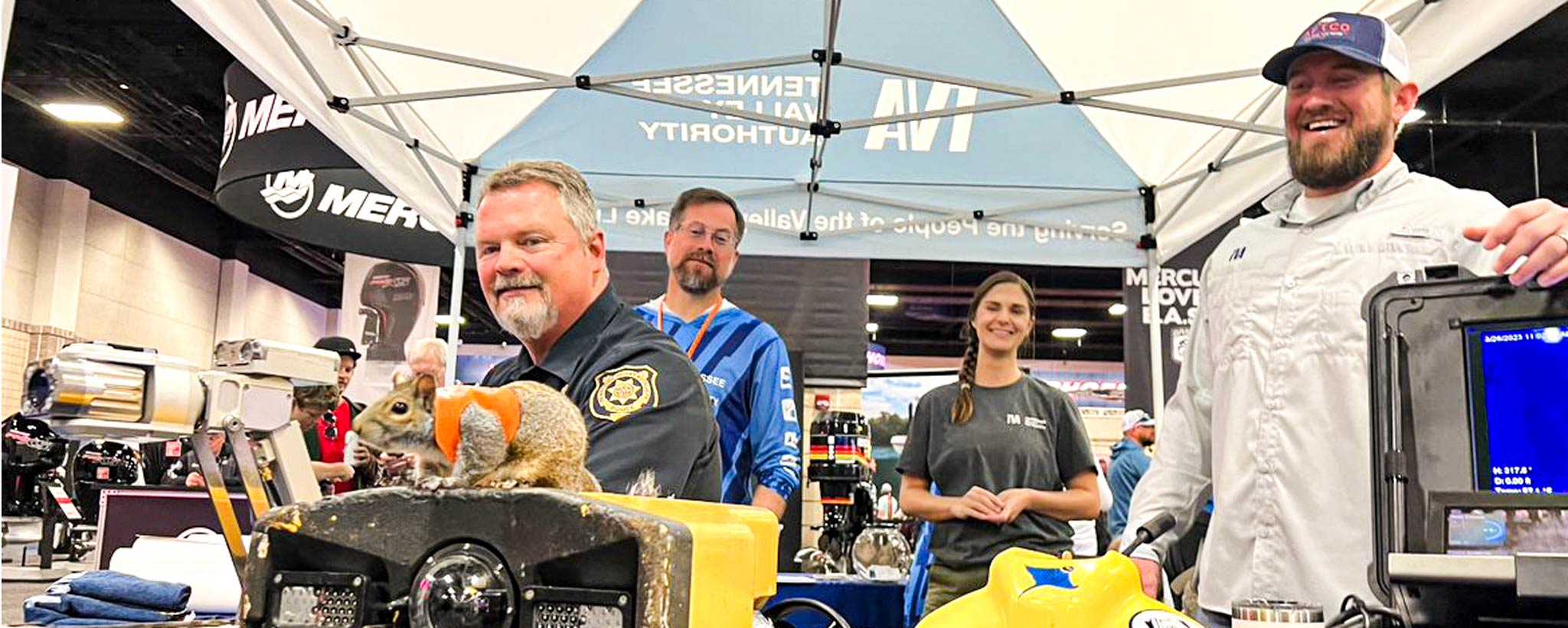 Bassmaster Classic Showcases Area Biodiversity
More than 160,000 people descended upon Knoxville this past weekend to support one of the largest bass fishing events in America – the Bassmaster Classic.
Professional anglers dream of bringing in the largest catch from the Tennessee River during this three-day tournament.
Fishing fans and outdoor fanatics join in on the excitement by cheering on their favorite anglers and attending the Bassmaster Classic Expo, where a variety of organizations provided entertainment, giveaways and education.
Companies like Abu Garcia, Bass Pro Shops and Academy Sports and Outdoors set up shop at the Expo. Serving as a local partner and sponsor of the Bassmaster Classic, the Tennessee Valley Authority also had an educational booth at the event.
The star of TVA's exhibit was a 750-gallon fish tank filled with more than 25 species of fish collected from below Fort Loudoun Dam. Tennessee is home to more than 320 fish species, and attendees of the Bassmaster Classic Expo saw a fraction of those through the tank.
"Some folks will go their whole life and never see some of these species out here, so it's really a good opportunity for us to highlight the biodiversity we have," said John Justice, TVA fisheries biologist.
The biodiversity of the waters in Tennessee is a factor that helped attract the Bassmaster Classic to Knoxville.
"We sponsor this event each time it comes to the Valley because it provides the Natural Resources team a great opportunity to share the impact of our stewardship efforts," said Rachel Terrell, manager of public outreach and support for Natural Resources. "Connecting with thousands of expo visitors who have an affinity for our region's natural resources helps build awareness, understanding and support of our environmental mission."
For 90 years, TVA has served as the environmental steward of the Tennessee River watershed and several reservoirs that provide an abundance of aquatic life and support the local economy through recreational activities.
"It's important for us to get out the message that we need to take care of our resources and we need to ensure that we are supporting a healthy fishery so we can draw this into our local economy," Justice said.
Children especially loved the fish tank. In a bowl placed near the tank, biologists added cards that had pictures of fish species. With squeals of joy, children grabbed a card and found the matching fish inside the tank.
"I think that was pretty cool," Conrad Siejak, a 9-year-old boy from Buffalo, NY, said after helping his younger brother, Lel, search for a perch because "they're tasty."
In addition to the tank, TVA featured a trivia wheel with prizes, as well as information on dam safety and maintenance, displaying drones that are used underwater to examine dam structures.
"We're trying to let people know that we care about our dams and our reservoirs. We're actively trying to improve them and make them safer for everybody," said Harrison Strickland with TVA Dam Safety.
Photo Gallery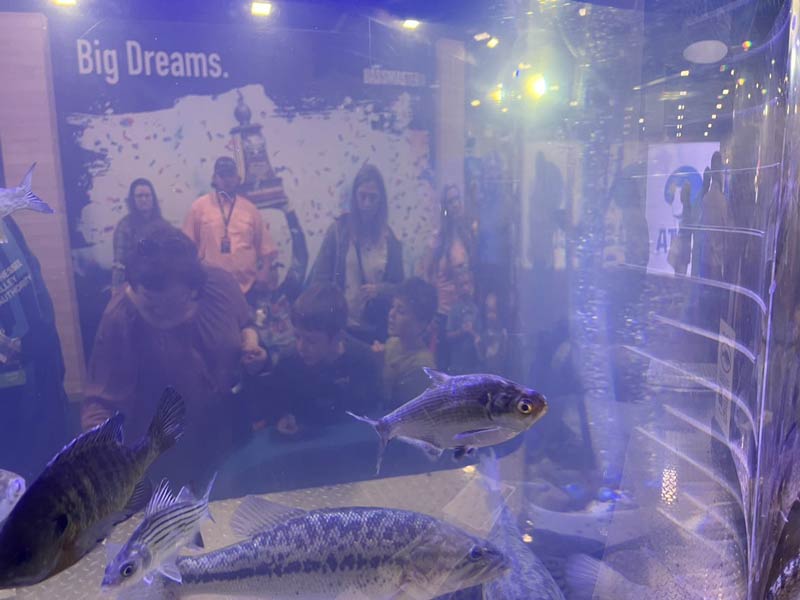 Lel and Conrad Siejak interact with the fish on the opposite side of the tank.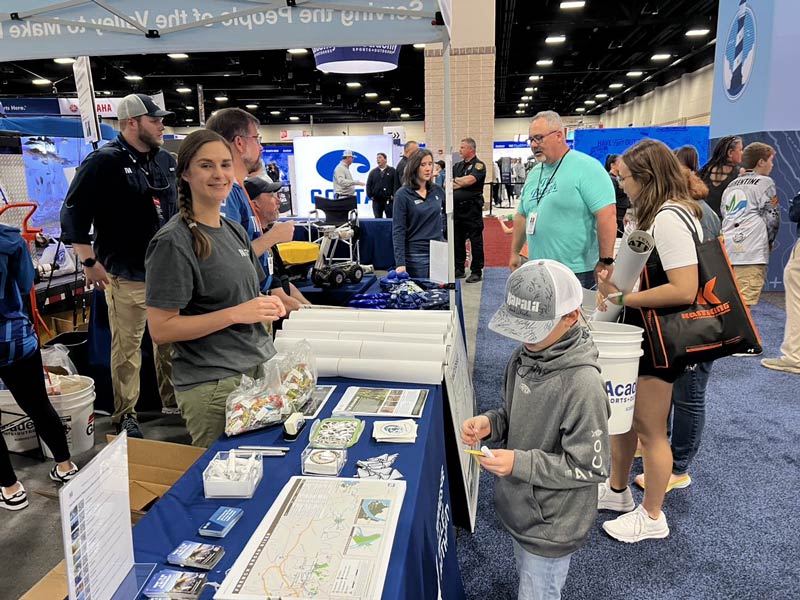 Guests learn about TVA and receive swag during the Bassmaster Classic.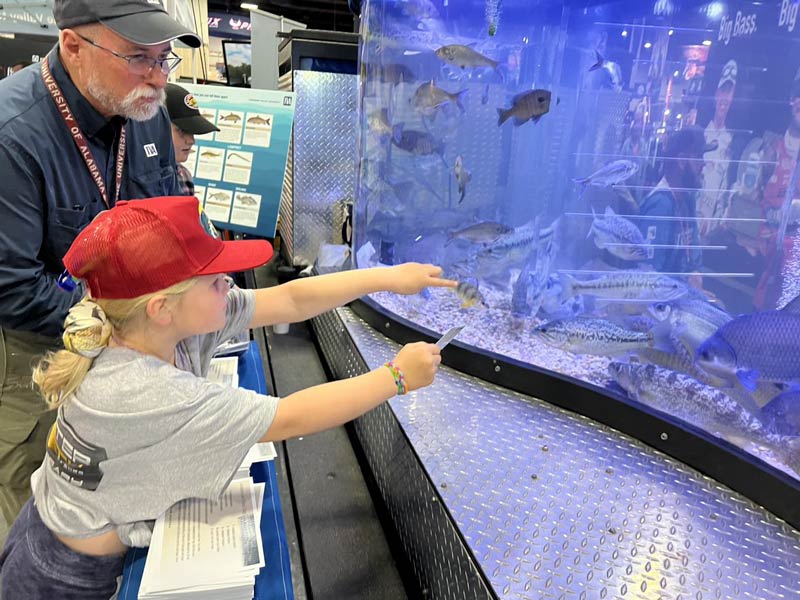 Sevierville resident Evelyn spots a matching fish in the tank.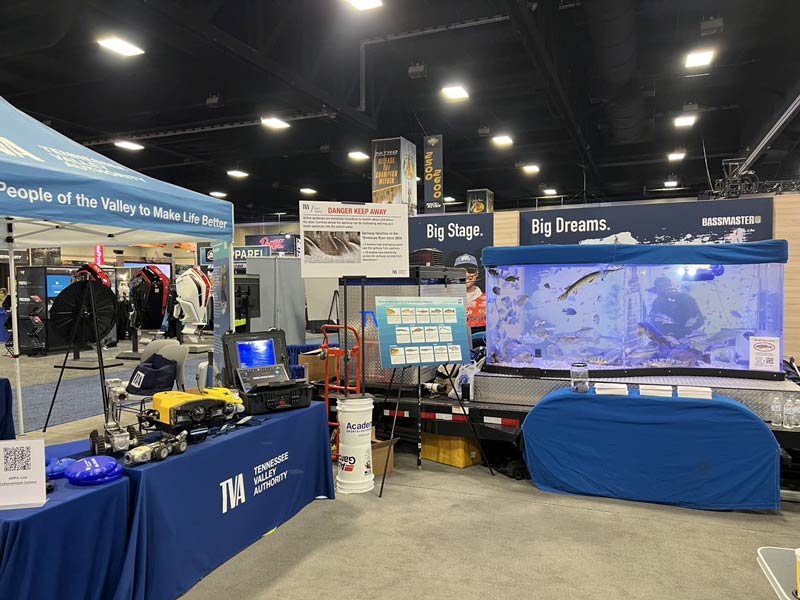 The TVA booth is set up with a 750-gallon fish tank full of native fish.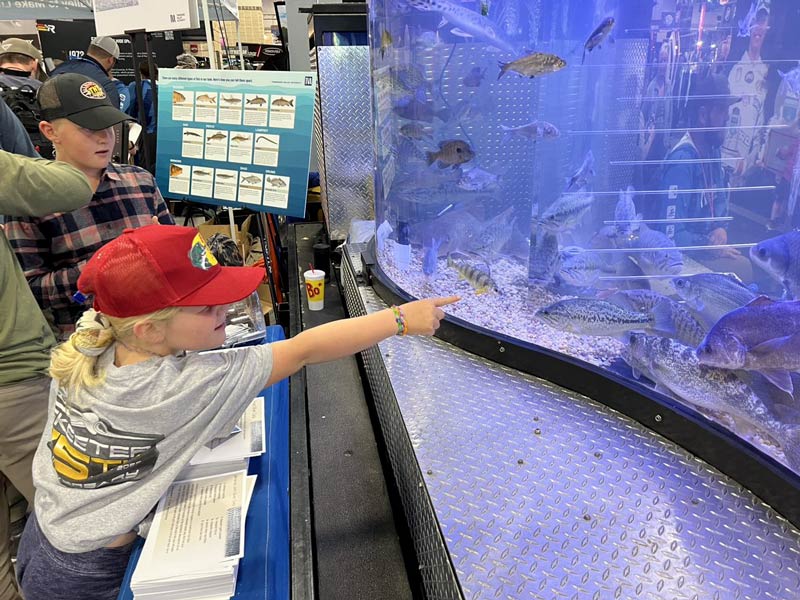 Evelyn searches for the fish that matches her card.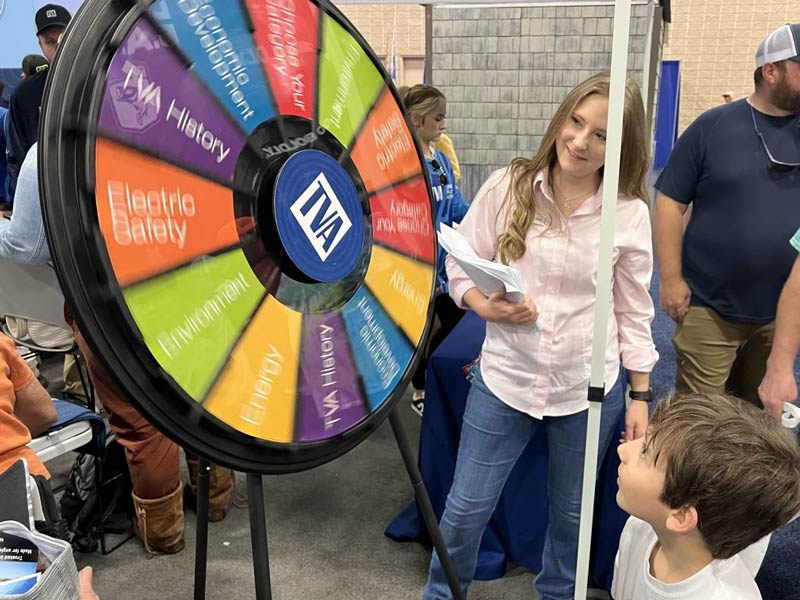 Bassmaster Classic Expo attendee John Pearson spins the TVA trivia wheel to win a prize.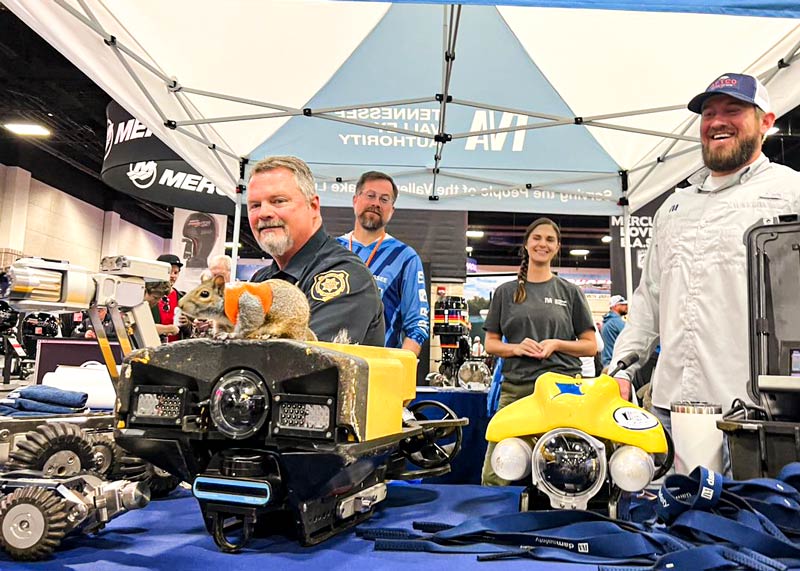 Sinan the Squirrel, a commonly known icon in Knoxville, visits the TVA booth and rests on the dam safety equipment.
​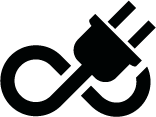 Explore
Learn more about TVA's commitment to biodiversity and view recent projects.
​
Share this story:
​