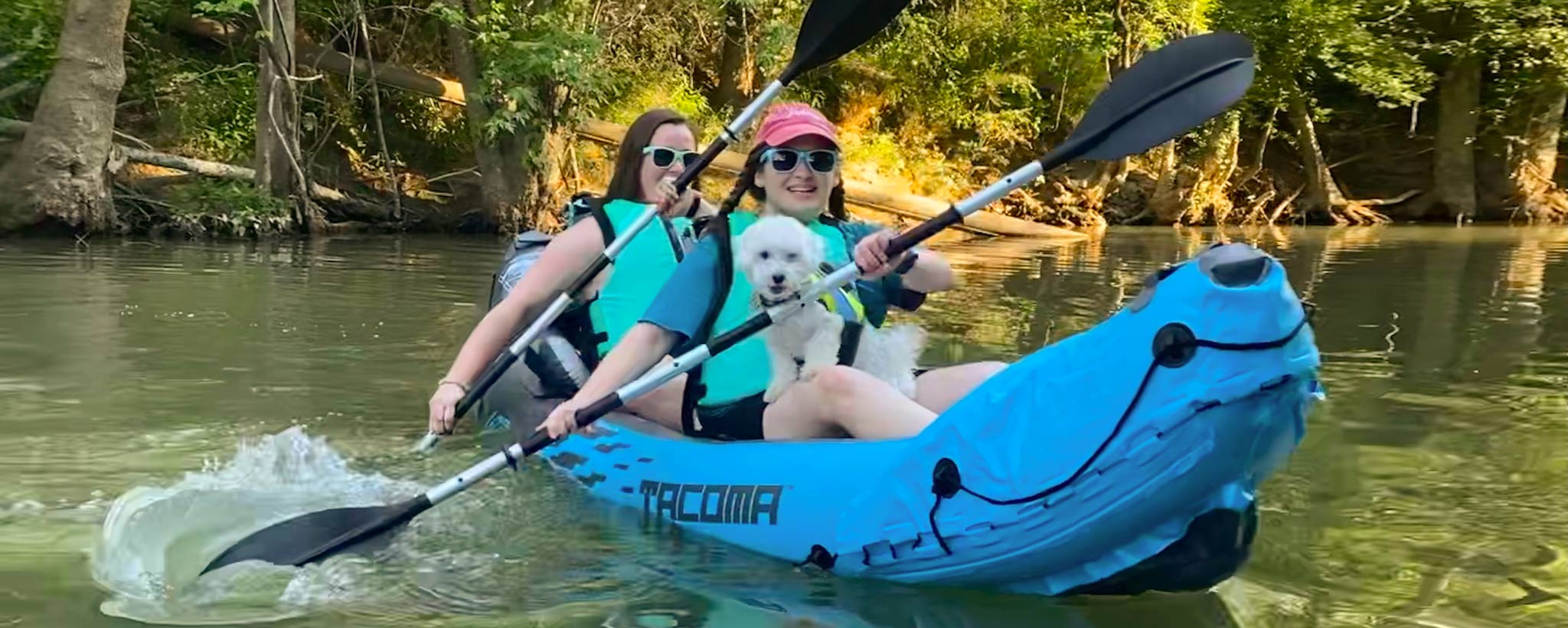 Better Place to Live, Work and Play
TVA and its partners aim to expand ecotourism along the Tennessee River.
The pink and orange hues of the sunset reflect off waves as an inflatable kayak glides across the Tennessee River.
Shannon Carter, a schoolteacher from Rossville, Ga., shares this 10-foot-long kayak with her husband, Shawn, as they float along, immersed in peace.
The waterways of the Tennessee Valley offer beauty, biodiversity and recreational opportunities for tourists and locals alike, while also providing an economic boost to the local economy.
Impact of the river
Carter recently discovered the attractive features of the waterways that could be found in Chattanooga, Tenn., just miles from her home.
As a beginner kayaker, she is still learning all the tricks of being on the water and appreciates the vast accessibility of the Tennessee River.
"Though I am still a novice, it did not take long for me to feel comfortable and confident kayaking on the Tennessee River," Carter said.
A combination of kind people, helpful technology and easy access allowed Carter to experience all the Tennessee River has to offer. She has formed memories and purpose while enjoying its waterways.
People enjoy spending time in nature for various reasons. For Carter, kayaking is a way to meet others and enjoy peace and self-reflection.
"You can be alone as much as you want out on the river," she said, "or you can strike up a conversation with a perfect stranger as you row past each other."
Carter is among 285,000 paddlers who ply the Tennessee River annually, a number TVA and Tennessee RiverLine would like to see increase.
Benefits of recreation
People who love using natural waterways for recreation find plenty of options in the Tennessee Valley region. Dispersed across the region are various lakes and rivers that are available for public recreational use.
As an environmental steward, Tennessee Valley Authority manages 293,000 acres of public land, 11,000 miles of shoreline, and the nation's fifth largest system of streams and tributaries. This includes the Tennessee River.
In carrying out its mission of service, TVA partners with various agencies and organizations to improve access to natural resources and support the growth of ecotourism.
Ecotourism is nature-based outdoor adventure and sustainable tourism. It mixes recreation with conservation, resulting in sustainable recreational areas. Expansion of these areas results in growth across local, state and regional economies.
Such outdoor recreation attracts tourists and improves the quality of life of residents.
Ecotourism is a focus of TVA as it works to improve the lives of the people living in the Tennessee Valley Region and fulfill two of the three aspects of its overall mission – environmental stewardship and economic development.
Ecotourism is an area Clay Guerry, a TVA recreation strategy specialist, specializes in. He knows that enhancing ecotourism improves life in the seven-state region TVA serves.
"We're trying to make the Valley a better place to live, work and play," Guerry said.
Partnering for growth
Guerry and his team work closely with other organizations to expand the recreational and sustainable benefits across the Valley. One of these organizations is Tennessee RiverLine (TNRL).
TNRL aims to create a continuous system of hiking, biking and on-water experiences spanning 652 miles along the Tennessee River from Knoxville, Tenn., to Paducah, Ky. TVA has partnered with TNRL since 2017 to help make that vision a reality.
In June 2022, TNRL released an Economic Impacts and Case Study Analysis focusing on the Economic Potential of the Tennessee RiverLine regional trail system. The report highlights potential economic growth through the TNRL and its partnership with TVA.
The study suggests that realization of the hiking, biking and paddling trail system will attract an additional 808,000 paddlers to the area annually, leading to a $103.8 million increase to the local economy and nearly 2,000 jobs in the region. Currently, it is estimated that nearly 285,000 paddlers ply the Tennessee River annually.
"Whether paddlers are experiencing the river for just one day or for an extended period of time, they will spend money at various paddling destinations along the trail, including outdoor shops, restaurants, gas stations and hotels," Charles Sims, University of Tennessee Energy & Environmental Policy Program director and associate professor, stated in TNRL's overview of the report. "This study has helped us quantify the true magnitude of influence and the far-reaching impact engagement can have on the holistic wellness of our communities. Every aspect of our communities is impacted."
This estimated economic impact is exactly what TVA's leaders envisioned when it became a supporter of Tennessee RiverLine, said Allen Clare, TVA vice president of River and Resources Stewardship.
"This project will positively affect the health of Valley residents, as well as the environmental health of the river itself, making life better for the people of the Valley," Clare said.
As for Carter, she's looking forward to enjoying many more sunsets on the river.
"Being on the river is calming," she said. "I can't wait to explore other areas."

​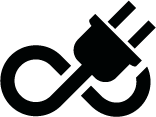 ​
Share this story:
​