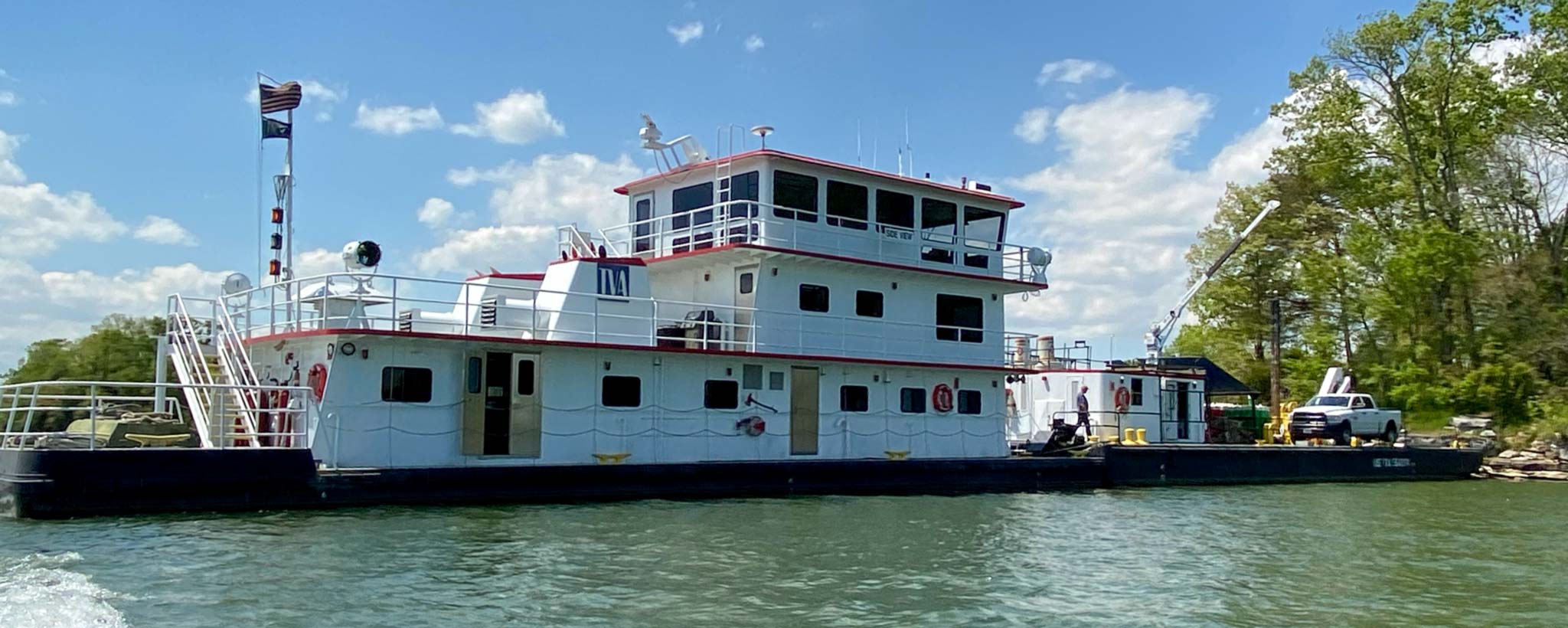 Boating This Summer? TVA Tugboat Crew is Keeping You Safe
With the kickoff to summer officially upon us, it's time to bring out the swim trunks, slather on the sunscreen, and for many area residents, hit the Valley's rivers and lakes. If you're like most recreation enthusiasts, you may not think much of the bright red and green buoys that dot the sparkling waters as you jet ski, boat, or fish. But the crew of TVA's tugboat Sideview knows they're vital to keeping the navigation channels safe.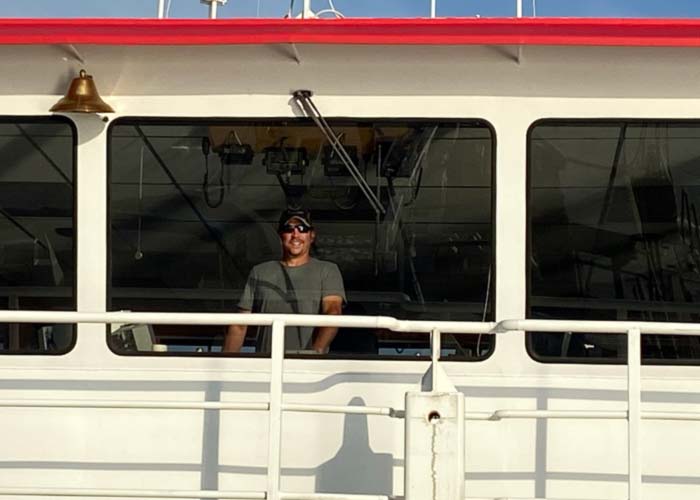 "We maintain all the navigational aids on the secondary channel of the Tennessee River and its tributaries to keep boaters, fishermen, and those on pleasure craft safe and keep the water enjoyable," says Senior Marine Pilot Tim Barkley. The crew runs the full length of the Tennessee River from Kentucky Dam to Knoxville, starting the first week of March and winding up around the end of October. "That gets us two full round trips," Barkley says.
At 88 feet long and 25 feet wide, Sideview houses four crew members and includes a 90-foot work barge that carries all of the buoys and navigation supplies needed to keep the waterways safe. The crew works four 10s, meaning each member has their own designated space for sleeping, and the group comes together like a family to enjoy meals made onboard, like tacos and steak.
While many Valley residents don't realize that TVA owns tow boats, Deckhand Adam Jones says he's always glad to answer questions and spread the word. "My favorite part of the job is mingling with the public. We'll be out with the boat and buoys in town, and it gives us a chance to talk with the avid bass fishermen and people who are just curious about what we do," says Jones. "This is a valuable service that TVA provides, and we put a lot of effort into keeping boaters safe. Our mission goes beyond providing power at TVA – I like getting the chance to remind people of that."
​ ​
Share this story:
​