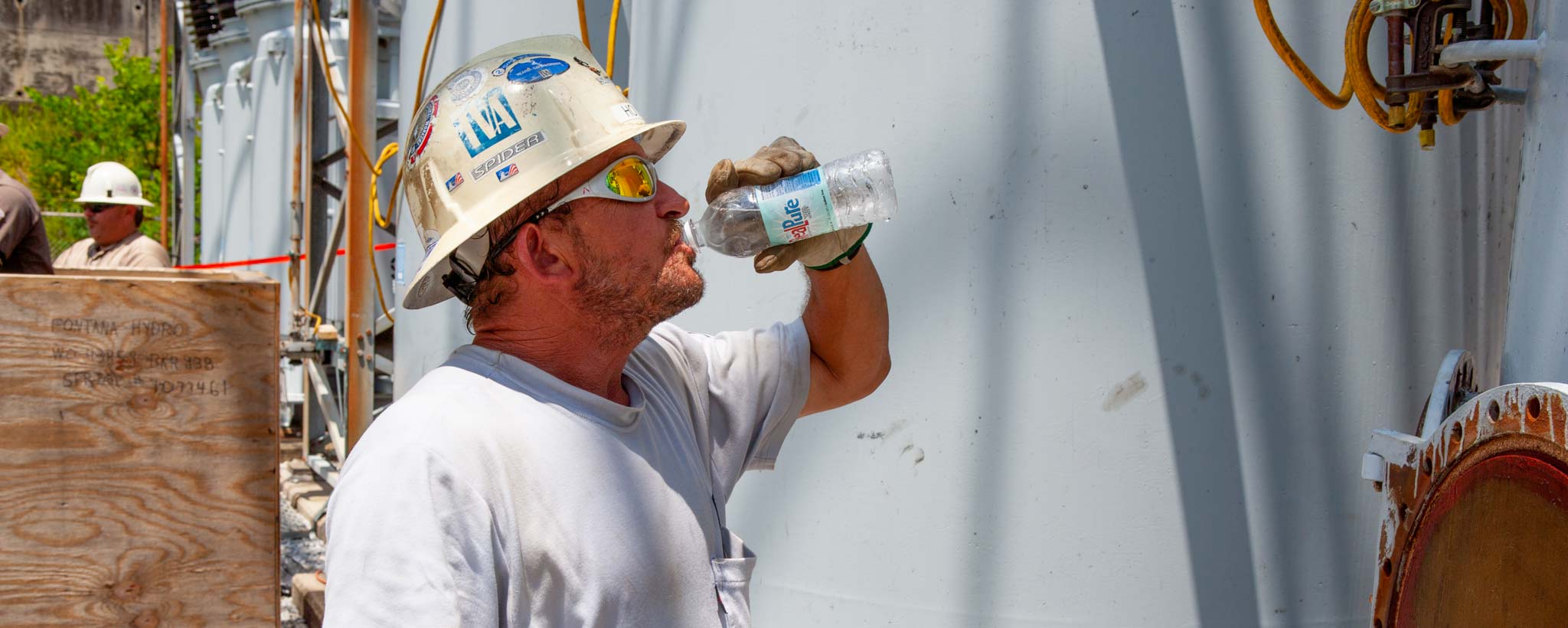 Bring It On, Summer
Heatwave? No sweat. TVA managed record-breaking demand in June—with six days topping 30,000 MW in generation—while remaining stable, reliable, and resilient. Here's how.
Hot enough for you? Chances are the answer is yes. In fact, a record-breaking heatwave plagued the east coast in June, making everyone sweat—including the utilities that serve the affected areas.
If you live in the Tennessee Valley, though, you were able to keep your cool.
TVA and the region's 153 local power companies worked together to deliver power 24/7 to regional residents and industries, facing record-breaking peak loads of 31,311 megawatts on Monday, June 13, and 31,617 megawatts on Thursday, June 16, and managing six total days of 30,000 MW+ demand for the month. These six days combined break the record for TVA generation for the entire month of June.
"Generating upwards of 30,000 megawatts day after day is not easy, but thanks to a diverse generation portfolio, our dedicated employees managed to maintain reliability day after day," said Jacinda Woodward, senior vice president of Power Operations.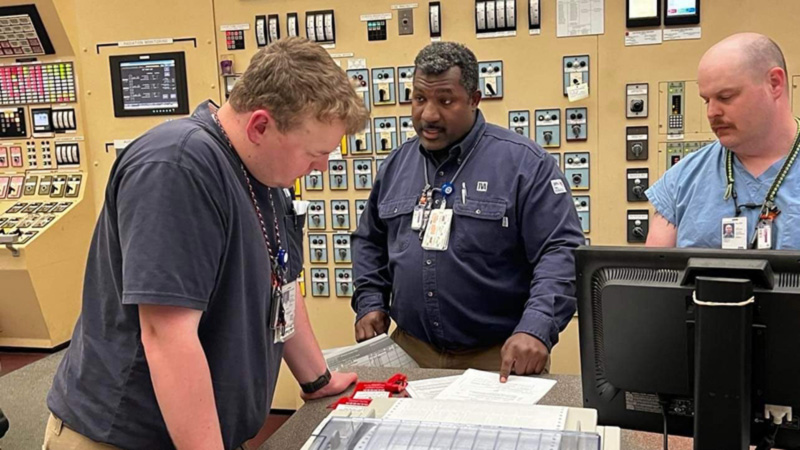 TVA employees kept the AC running through careful planning and flawless execution.
"It's good not to have all your eggs in one basket, so you have choices. For example, using our hydro and nuclear assets allowed us to meet the need while keeping costs low. Using simple combustion turbine gas units—which normally serve only peaking power—around the clock helped keep reliability high."
According to Greg Henrich, vice president of Transmission Operations and Power Supply, keeping costs low in the face of high demand is a balancing act: "You have to balance between a margin of safety on the system, and maintain low rates by not overpreparing for an extreme event. We have 253 (including nuclear) generating assets, so making decisions about which we're going to run and when is a big part of the equation."
"Transmission ran very well with minimum congestion," Henrich continued. "We've been running an integrated transmission and generation model for almost 90 years, and have the experience and expertise to perform very well."
TVA's biggest asset
Apart from strong asset performance, Henrich and Woodward agreed that what makes TVA truly resilient in the face of high demand is its employees, many of whom worked long hours and off-hour shifts to keep the energy flowing and lights on during the heatwave.
Dylan Cornette, a system operator for TVA's Balancing Authority, spent the heatwave running on coffee and adrenaline.
"There was so much to consider in dispatching the units we needed to meet demand," he said. "Gas prices were up, coal supply was down, wind wasn't blowing, water levels were low at some dams, and in general our units don't run as well in extreme heat."
"Things were tight," he noted, listing only a few of his considerations in deciding which units should be running where and when.
At the plants, pressure was likewise high.
"We were moving 10,000 to 13,000 tons of coal a day to meet the needs, and many of us have worked 12- to 14-hour days, day after day, to make sure we were providing optimal power to the grid—in fact, I'm on my 19th consecutive working day in a row," said Hunter Cason, a coal-hauling foreman at Gallatin Fossil Plant outside Nashville.
"During the triple digit days, we knew our work was helping provide reliable power for our friends, families, grandmothers and literally the 10 million people of the Valley who rely on us when it's burning hot, freezing cold, or bad weather. We are here for them because we believe in the mission of TVA to make life better for people in the Valley."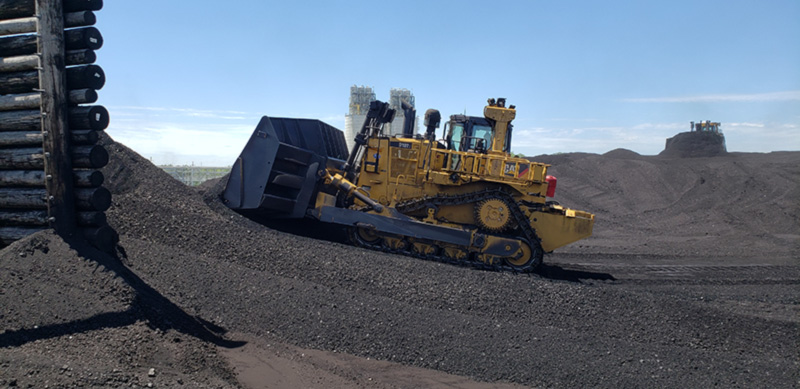 During the thick of it, Gallatin Fossil was moving 10,000-13,000 tons of coal a day.
Whether the weather
But whereas Cason is wrapping up the last event, TVA's eyes are on the future ones. "We rely on forecasts for planning and execution," Henrich said.
That takes tremendous skill in weather prediction. "TVA forecasters do a great job, and their reports help us do our planning 10 days out," Henrich said. "They also do longer-range forecasts, and I can tell you we are expecting other seven- to 10-day heatwaves this summer."
But you need not sweat it, assured Patrick Walshe, manager of Transmission's Resource Operations & Analysis, who oversees weather forecasting for TVA and—as his title would suggest—provides analytical support and analysis for each unit that goes into operations.
"We never make trade-offs; we always work to keep the lights on—that's our mission," he said. "Resilience is a team effort, and we have every confidence our system can supply energy to meet the load in coming months."
Cornette summed up the feelings of the entire TVA team when he said, "At the end of a stressful day, I sit in my car and think, 'I helped keep the lights on today.' That's a good feeling."
​ ​
Share this story: