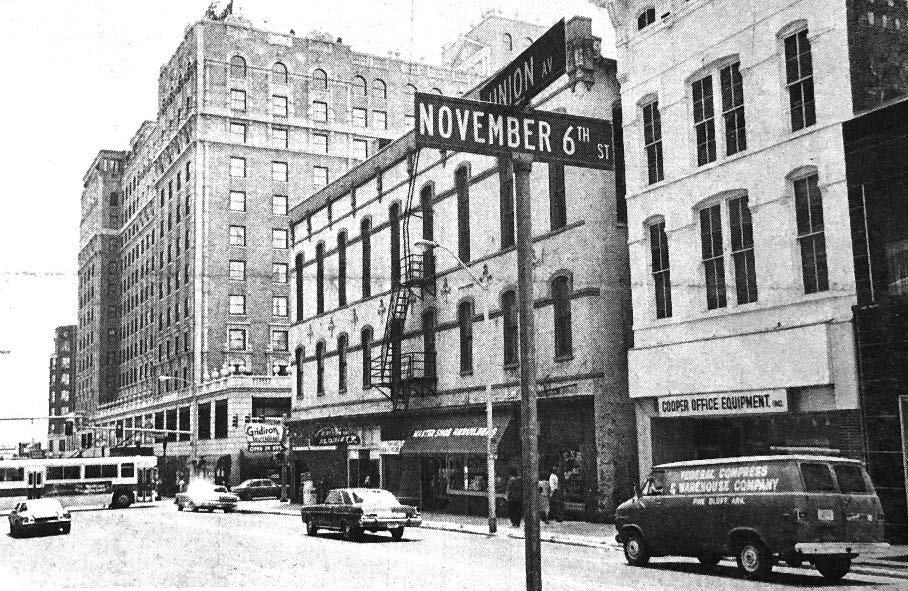 Celebrate November 6 With TVA
Have you ever walked in downtown Memphis and noticed "November 6 Street" and wondered what it means?
Well that date – November 6 - is a big day for TVA in Memphis!
The street name commemorates the date – November 6, 1934, when voters in Memphis elected to join the TVA power distribution system.
At that time, Memphis was the largest city in the state, but electricity was not cheap. Major industries were feeling the pinch. Officials with the city of Memphis began discussions with TVA to join the newly-created federal power provider. At the time, TVA had three full-time board directors, all of whom visited Memphis prior to the November 6 vote. They shared a vision of prosperity through cheaper electricity and low-cost electric appliances, which were a luxury at the time to some people.
The referendum went forth and the people of Memphis voted overwhelmingly (32,623 to 1,858) in favor of TVA power. The city renamed the street and signs were installed to mark the occasion.
Now we think that's something to celebrate! And there's no better way to do it during football season than with a tailgate party!
So please, join us as we celebrate TVA's history in Memphis… and the Memphis Tigers with a tailgate prior to their homecoming game! We'll have food, drinks and giveaways!
Saturday, November 6
9 – 11 a.m.
Tiger Lane at Liberty Bowl Stadium
The History of TVA and Memphis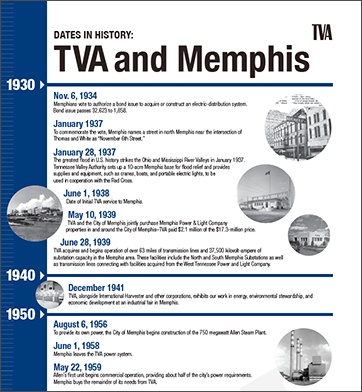 View a timeline of TVA and Memphis or learn more about the history behind November 6.
​ ​
Share this story:
​