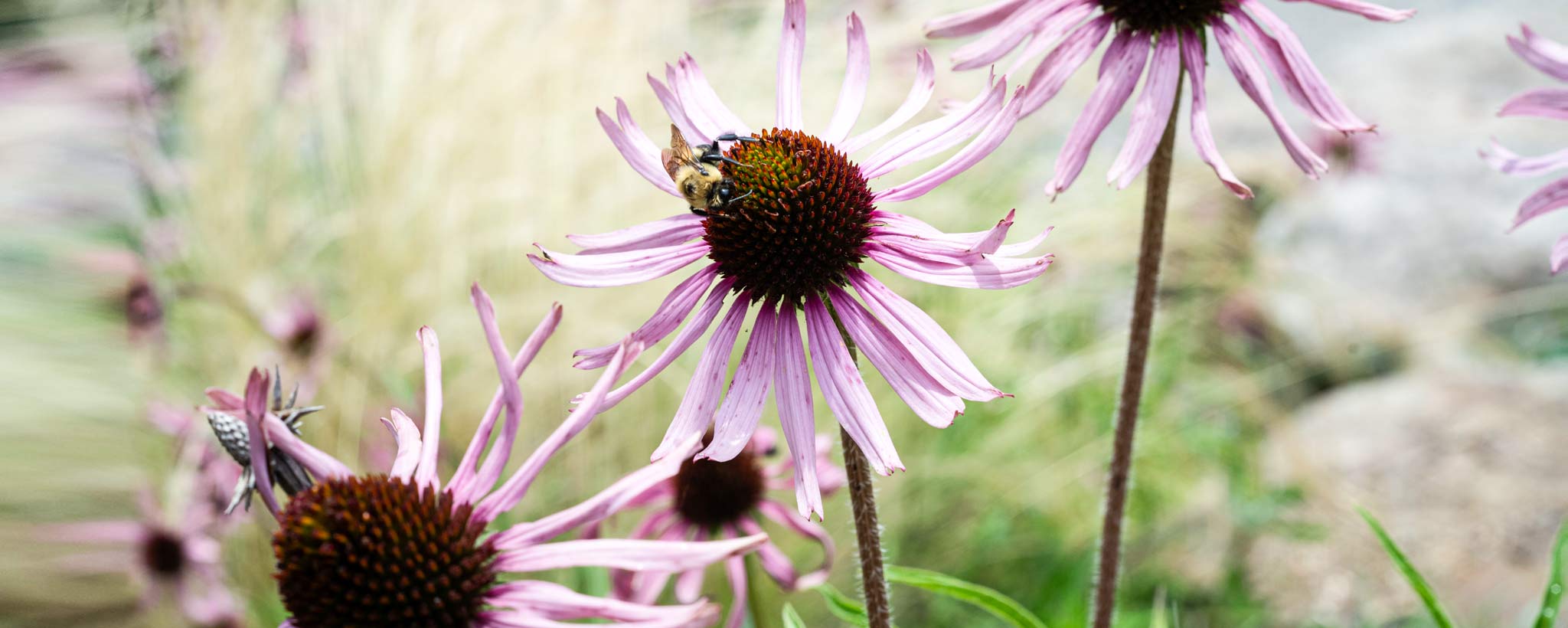 Celebrating Winged Superheroes
Pollinators Serve Vital Role in Healthy Ecosystem
Not all superheroes wear capes.
Some have wings. And antennae. And hairy legs and bodies, their true superpower.
As they gather and move plant pollen, insects such as bees and butterflies play a simple yet essential role in the pollination of native plant species. In so doing, they serve as the humble heroes of the environment.
And their labor is cause for celebration.
The Tennessee Valley Authority and its partners at UT Gardens did just that during National Pollinator Week from June 19-23, rolling out a warm welcome to all who cheer the mighty pollinator.
The highlight of the week? Garden Buzz.
This exciting pollinator party helped guests learn more about the pollinators that call Tennessee their home.
All three UT Gardens locations – Crossville, Jackson and Knoxville – hosted pollinator parties that included educational booths featuring child activities, live insects, experts, local beekeepers, master gardeners and TVA biologists.
Along with enjoying garden tours, the first 100 guests were treated to free native plants such as bee balm, which would help them start their own pollinator gardens.
"TVA recognizes the importance of the role pollinators play in the region's ecology and future," TVA Natural Resources program manager Suzanne Fisher said. "We are proud to work with the University of Tennessee during Pollinator Week to educate Valley residents on plant ecosystems that support pollinator species across the region and in their own backyards."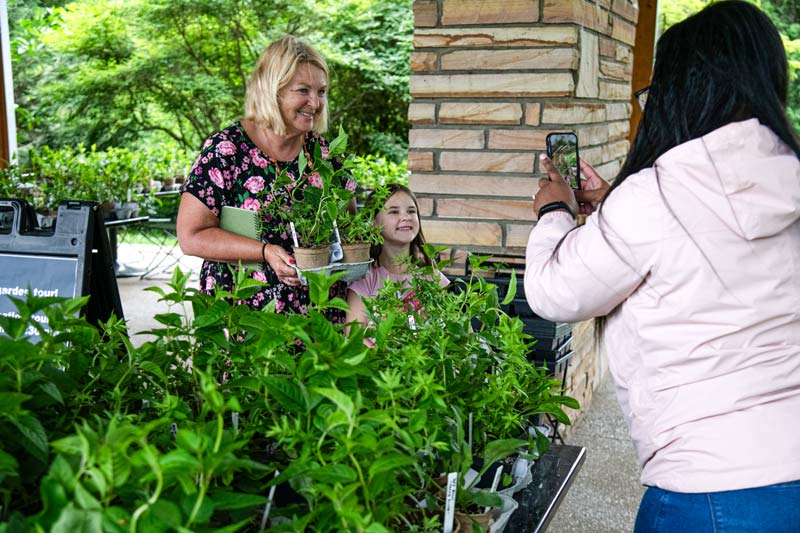 Learn and Grow
Garden Buzz highlights the connection between pollinators and the climate.
Climate change can lead to warmer temperatures, which encourages plants to bloom sooner. When pollinators can't adapt to an earlier blooming season, they may go hungry.
Climate change also causes extreme weather, such as droughts and intense rainfall. During droughts, flowers conserve energy by producing less nectar. Extreme rainfall leaves them less time in the day to pollinate flowers.
"We're all dependent on pollinators for the role they play in keeping our ecosystems healthy as well as helping to produce agricultural products like honey, apples and almonds," Holly Jones, senior horticulturist at UT Gardens Knoxville, said. "These organisms are threatened by human development, misuse of pesticides and the changing climate."
UT Gardens aims to teach people about the amazing diversity of insects in the landscape, as well as showing them how to create gardens that can help sustain these important creatures.
The University of Tennessee at Knoxville is an official Bee Campus, a recognition given to colleges that increase the number of native plants and reduce the amount of pesticides used on their campus.
Garden Buzz is one of the initiatives the UT Bee Campus committee planned to promote pollinator health in the community.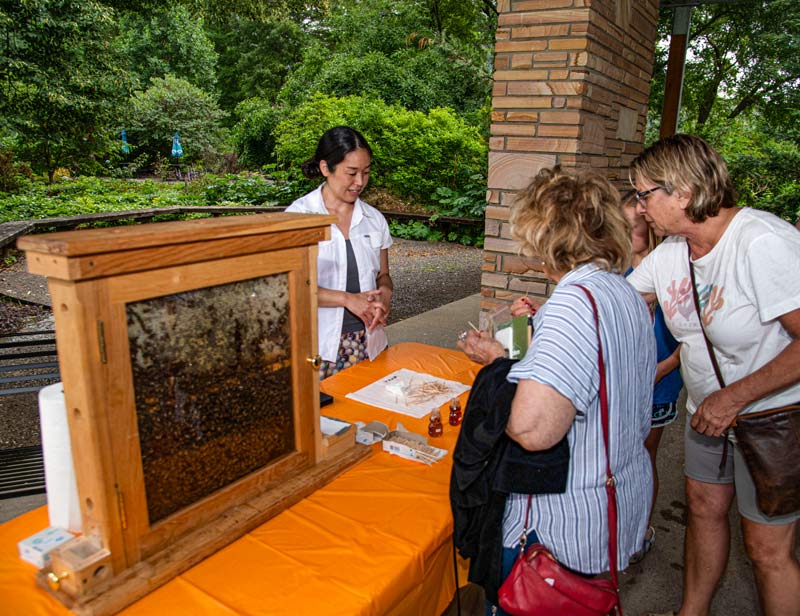 Pollinator Power Party
During National Pollinator Week, people across the country participate in the Electric Power Research Institute's Pollinator Power Party.
The event has been hosted virtually since the COVID-19 pandemic, but this year's virtual sessions were supplemented with in-person local events, such as the Garden Buzz party.
The Electric Power Research Institute works with utilities to study vegetation management and its impact on pollinator habitats.
One way electric utilities play a role in the health of pollinators is through rights of way. These wire and border zones, found around transmission towers, are ideal locations for low-growing native plants.
TVA has rolled out signage in pollinator areas throughout parks and rights of way, helping people understand how these areas play a vital role in the ecosystem.
Given healthy plant life and minimal interference, pollinators can find what they need to thrive.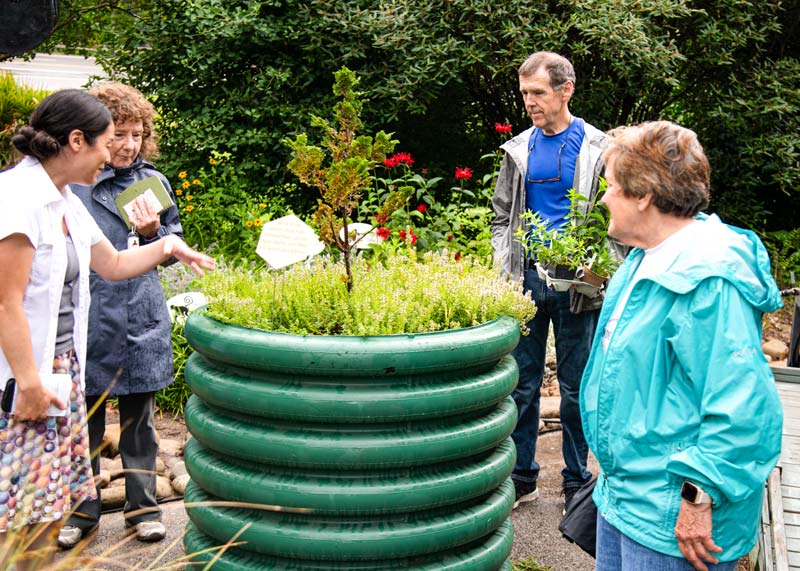 ​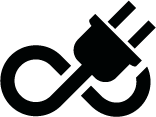 ​
Share this story:
​